Michael Yang
→ The winds of change are freshening off the coast in San Diego for stem cell biotech ViaCyte, which has appointed Michael Yang as president and CEO. Yang replaces Paul Laikind, who retired as ViaCyte's CEO in September after eight years at the helm, and leaves his previous gig as chief commercial officer of Acadia Pharmaceuticals effective today. Prior to his nearly four years at Acadia, Yang was Janssen's president in charge of their US immunology business, and before that, he was the J&J subsidiary's CNS president.
Elsewhere at ViaCyte, Brittany Bradrick has been promoted to COO and CFO, six months after she originally jumped on board as CFO of the biotech from Insulet Corporation. Furthermore, ViaCyte has chosen Steve White as their chief technology officer. White, a GSK and Merck KGaA vet, was also an exec at Baxter, where he just wrapped his 15-year tenure last year as VP, global R&D.
The moves come as ViaCyte is ramping up cell manufacturing capabilities for PEC-Direct, PEC-Encap (in partnership with Gore) and PEC-QT (in partnership with CRISPR Therapeutics).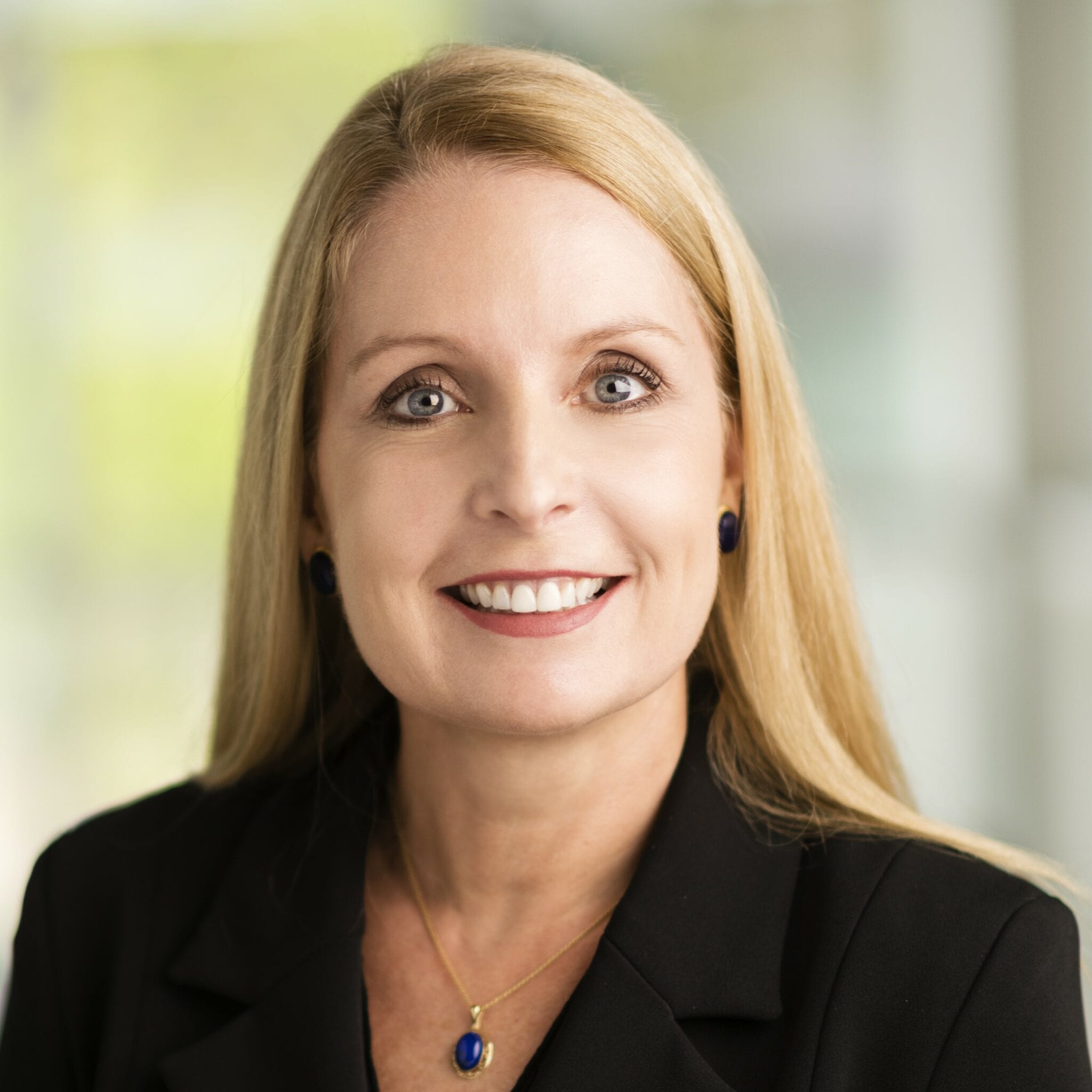 Charmaine Lykins
→ As Yang exits, the opportunity opens for Charmaine Lykins to take over commercial responsibilities at Acadia under the title of SVP, global product planning and chief marketing officer. Lykins devoted almost 15 years to Eli Lilly in various sales and marketing roles, and she's also been global VP of marketing for Lundbeck. Lykins joined Acadia three years ago as VP of marketing and was promoted to SVP in 2019.
Acadia has also promoted Amanda Morgan to SVP, chief revenue and customer officer. Morgan, who owns experience with such companies as Baxalta and Baxter, began her Acadia career in 2017 as VP, sales and market access.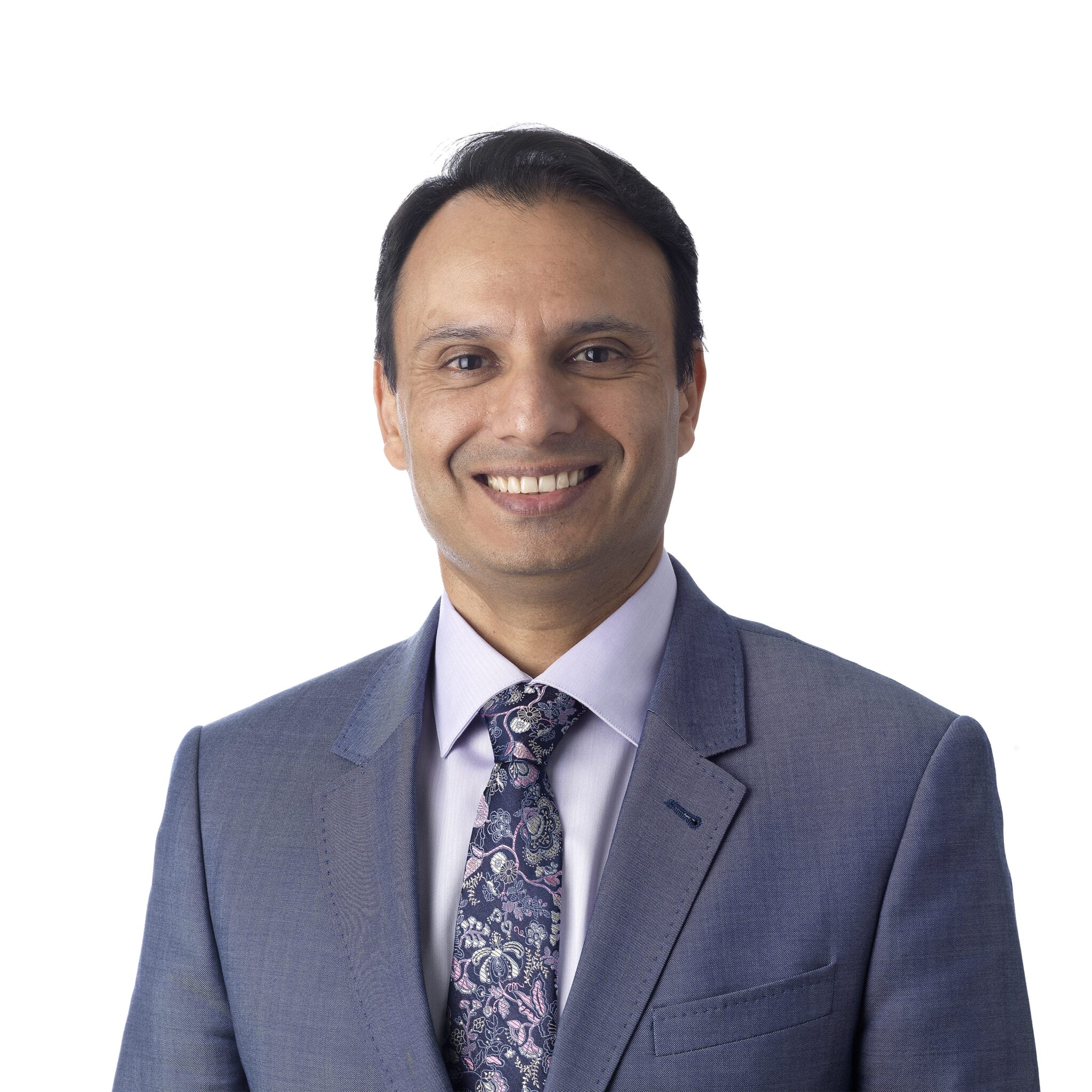 Qasim Rizvi
→ Joining forces at the start of this year with Takeda on a $100 million partnership to develop immuno-oncology candidates, KSQ Therapeutics has found a top exec as well, bringing on Qasim Rizvi as CEO. A 12-year vet of Genentech who was franchise head of Tecentriq, Rizvi makes the move after a two-year run at Kiniksa — first as SVP, operations, then as chief commercial officer. Prior to Genentech, he held sales, marketing and business development titles at Novo Nordisk and Eli Lilly.
In an Endpoints News interview, KSQ CSO Frank Stegmeier outlined that the Takeda deal is a "great validation" of the biotech's CRISPR screening platform, dubbed CRISPRomics. "I think what I'm particularly excited about is it was very clear from the beginning of our discussions, all the way through the end of the discussions [with Takeda], that we have a very aligned excitement about the potential of next generation oncology drugs for cancer patients," Stegmeier said.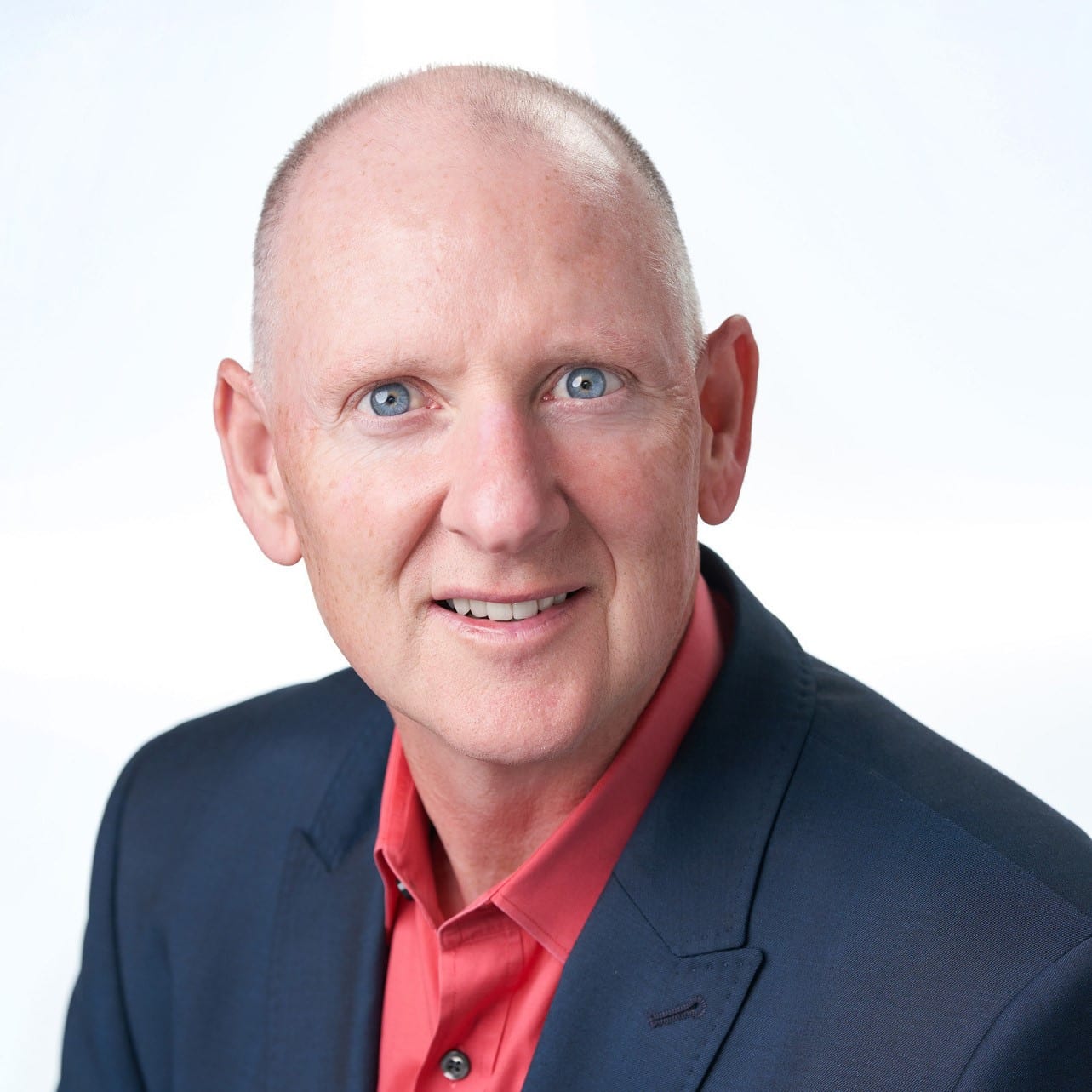 Damien McDevitt
→ Aspen Neuroscience, a Parkinson's biotech out of San Diego that scored a $70 million Series A as the inevitability of the Covid-19 pandemic took hold in April, has tapped Damien McDevitt to lead the way as CEO. McDevitt gets another opportunity to take control of a company after replacing Paula Soteropoulos at Akcea, which spun out from Ionis in 2017 only to see itself folded back into Ionis toward the end of last summer. McDevitt, who will also be a member of an Aspen board that's chaired by Faheem Hasnain, was with GlaxoSmithKline for 21 years before becoming an exec at Acadia and then Ionis/Akcea.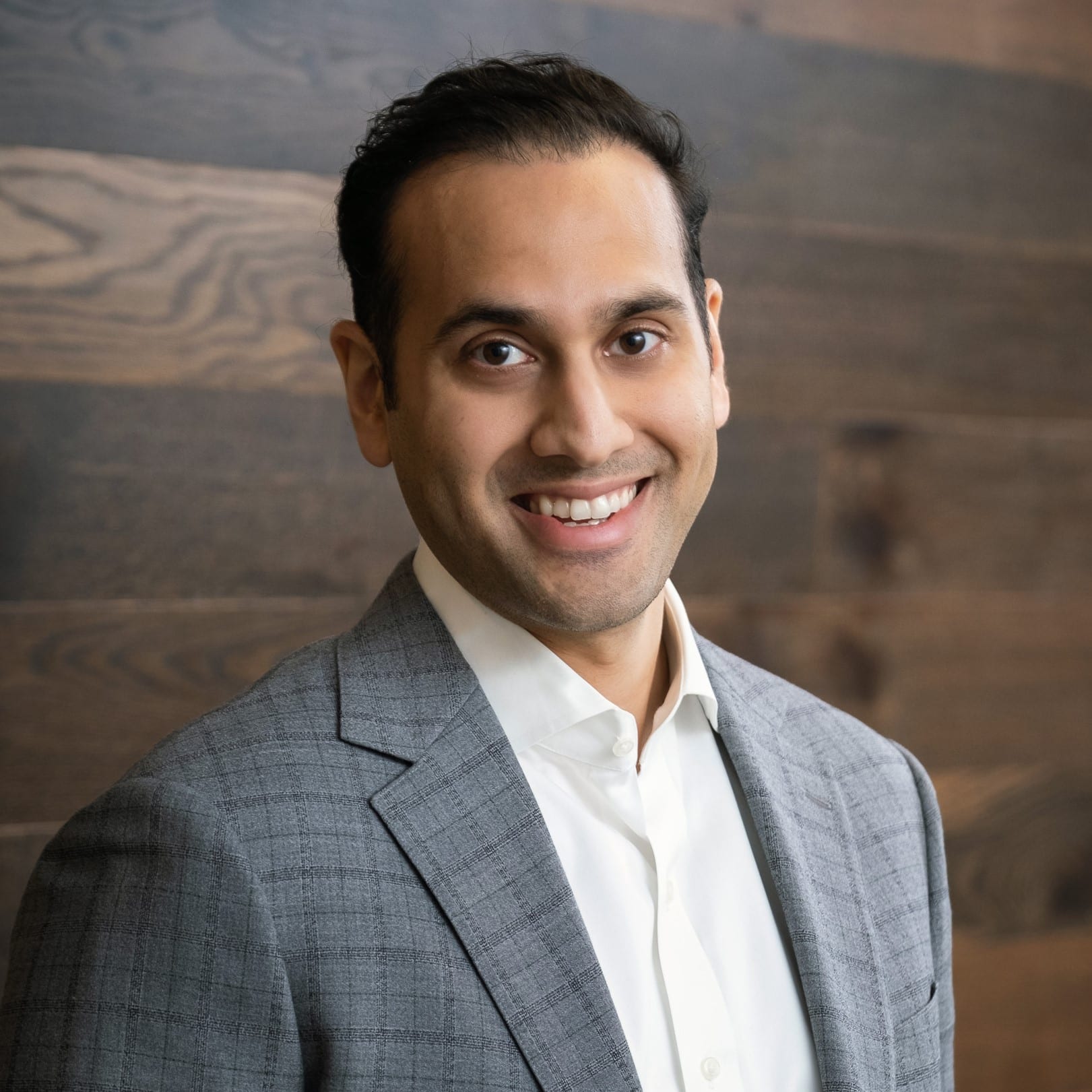 Shalin Shah
→ Focused on testosterone deficiency therapies, Raleigh, NC-based Marius Pharmaceuticals has decided on the co-CEO route with Himanshu Shah and Shalin Shah as the company seeks approval for Kyzatrex, its drug for primary and secondary hypogonadism. Himanshu Shah will remain chairman of the board in addition to his new duties, while Shalin Shah takes the co-CEO reins after serving four years as Marius' CFO and EVP of strategy. Outgoing CEO Om Dhingra now shifts into the vice chairman post.
→ Cambridge, MA-based biomolecular condensate biotech Faze Medicines has tapped Philip Vickers as their CEO, a month after taking the tarp off an $81 million Series A round. Vickers, an ex-research director at Merck and Pfizer who was the global head of R&D at Shire from 2013-17, had spent the last three-plus years at the helm of Northern Biologics.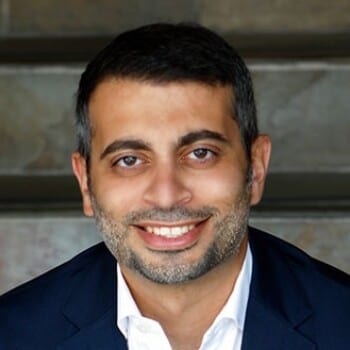 Rami Elghandour
→ Gaithersburg, MD-based startup Arcellx, which debuted in October 2019 and revealed BCMA CAR-T data at ASH, has tapped Rami Elghandour as chairman and CEO. From 2012-19, Elghandour was president and CEO of medical device company Nevro, the maker of the Senza spinal cord stimulation (SCS) system. He was also an investor with Johnson & Johnson Development Corporation before helming Nevro.
→ Precision oncology-focused OncoDNA has recruited Bernard Courtieu as CEO, taking over for Eduardo Bravo who has been interim CEO since July 2020. Courtieu joins with experience as CEO of IntegraGen, a company he joined in 2007. Prior to that, Courtieu served at Gemini Consulting's life sciences division in France.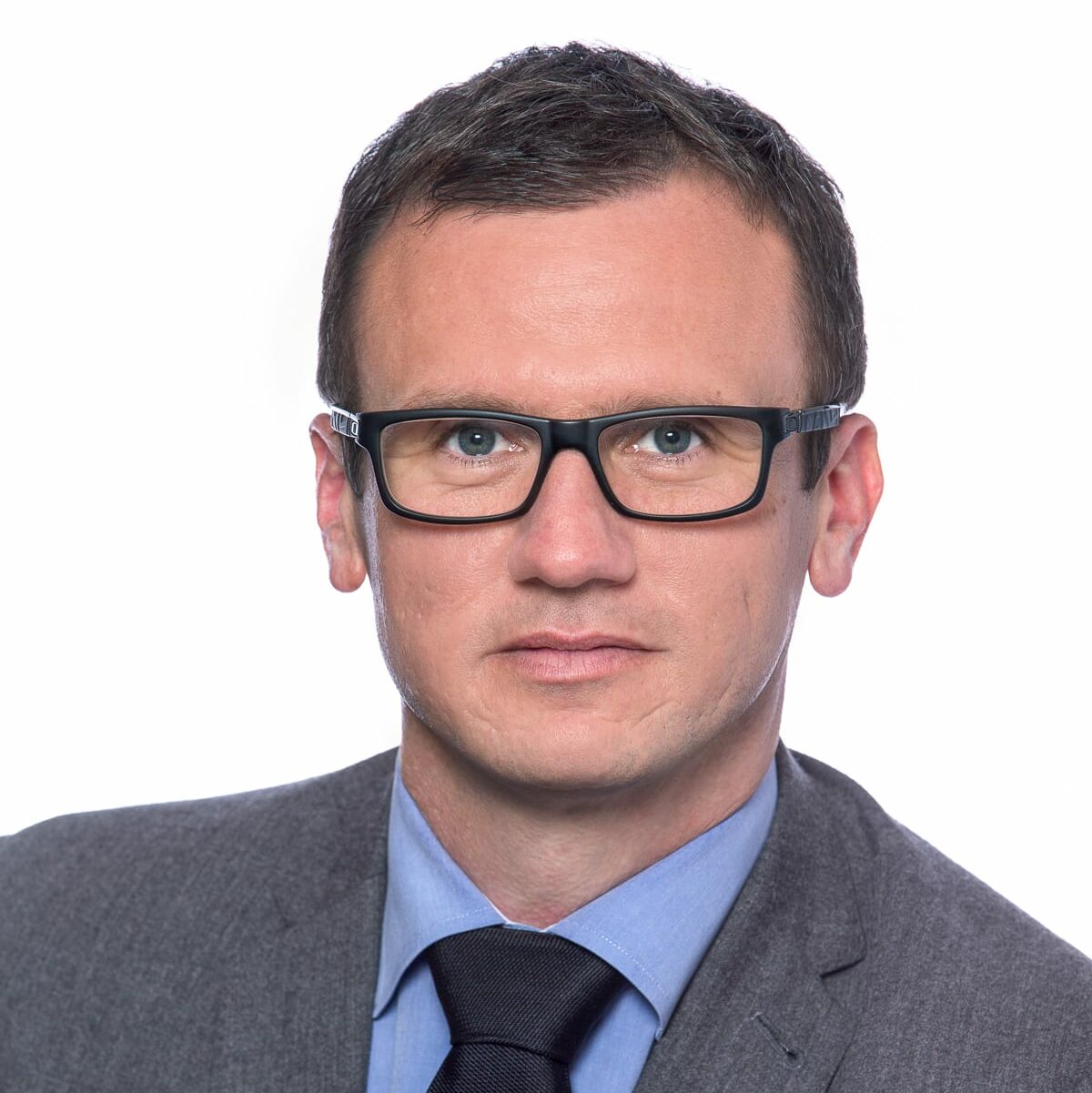 Mark Day
→ Mark Day is taking on the role of CBO at Cambridge, MA-based Cognito Therapeutics, just a couple weeks removed from the breakthrough designation they received from the FDA for their lead product, a neurostimulation device used to quell the symptoms of Alzheimer's. Day's Big Pharma connections date back to when he was principal lead for CNS discovery at GSK. From there, he ventured off to Pfizer and Abbott, and then landed at Bristol Myers Squibb, where he was their global lead for CNS business development. He just spent a little less than a year as VP and head of the McQuade Center for Strategic Research and Development at Otsuka.
→ Few biotechs are on a more rapid rise than Texas' own Taysha Gene Therapies, launching last April and then raising roughly $181 million in its September IPO. This week, RA Sessions' team has introduced two new execs with chief legal officer and corporate secretary Timothy Douros and chief people officer Tracy Porter. Douros leaves bluebird bio, where he was their SVP, general counsel, and he also held a series of legal roles from 2002-15 at Cubist Pharmaceuticals. Porter was previously the head of human resources at Audentes.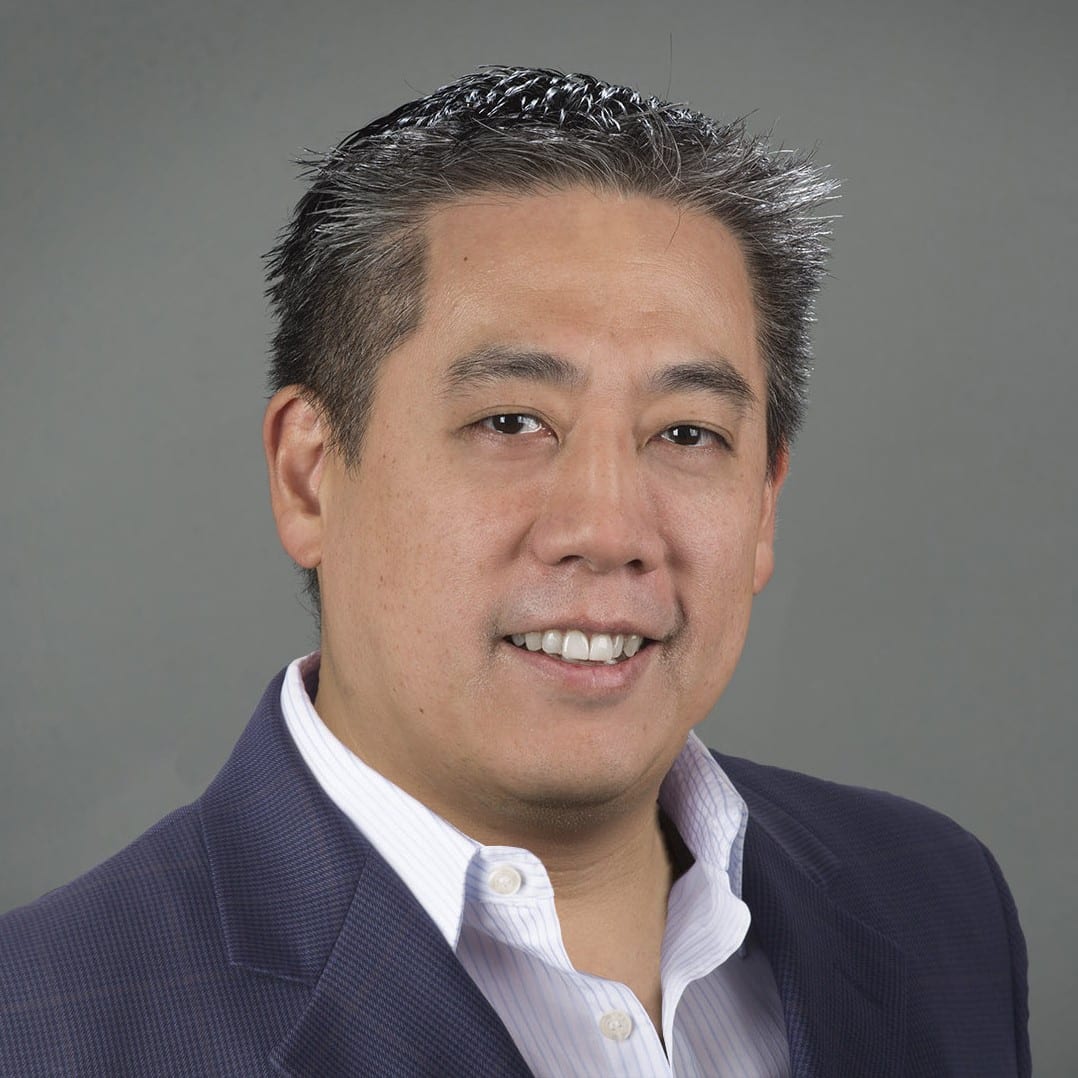 Selwyn Ho
→ Selwyn Ho has been named CBO of Connect Biopharma, which racked up $115 million in a Series C last August for their pipeline of immune modulators. Ho, an advisor to Connect Biopharma for the past year, has previously been head of market access and head of strategic marketing at Dermira and has held a handful of executive roles at UCB. He also brings leadership experience from Allergan, Novartis and AstraZeneca.
→ Focused on dermatologic diseases, Woodcliff Lake, NJ-based Timber Pharmaceuticals has welcomed Big Pharma vet Alan Mendelsohn as CMO. Mendelsohn had been Sun Pharma's associate VP of dermatology medical affairs the last four-plus years, and before that, he was a senior director at Pfizer leading the US rheumatology medical affairs team. Mendelsohn also had a lengthy tenure at Centocor/J&J, helping develop the blockbuster psoriasis drug Stelara and eventually rising to senior director, immunology R&D.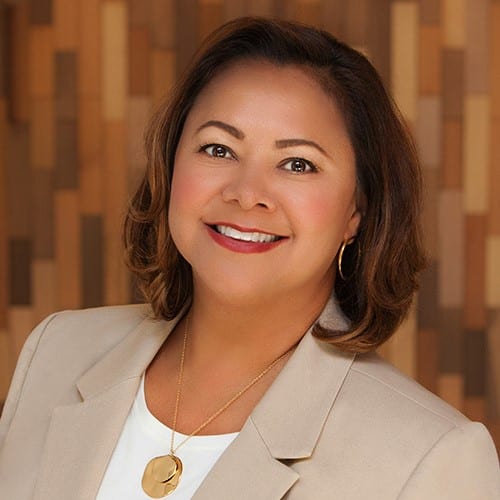 Trisha Millican
→ Angie You-helmed Amunix, which banked $73 million in a Series A last March to propel their T cell engagement platform, has handed the CFO reins to Zeeshan Merchant. He heads over to Amunix from his post at Morgan Stanley as executive director in the healthcare investment banking group. Elsewhere at the South San Francisco biotech, Metacrine CFO and former Seragon SVP of finance Trisha Millican is now a member of Amunix's board of directors.
→ Gathering up €32 million ($36.2 million) in a Series B last July to challenge Alexion's Andexxa, Dutch anticoagulation biotech VarmX has enlisted Gerard Short as CMO. Short, a Novartis alum who was global development team leader at Genzyme for Pompe disease, previously held the position of SVP, medical science at Freeline Therapeutics after jumping on board late in 2015 as SVP, clinical and regulatory.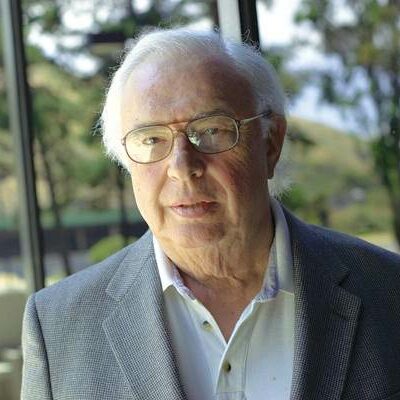 Kirk Raab
→ Former Genentech CEO Kirk Raab passed away Jan. 21 at the age of 85 after a battle with Covid-19 exacerbated his already ill health. In 1985, Raab became president and COO of Genentech, rising to CEO in 1990 and staying at the helm until his ouster in 1995. Raab began his long career in the industry as a salesman for Pfizer in 1959.
→ Microbiome-focused Second Genome has named Susannah Cantrell as CBO and Preeti Lal as CSO. Cantrell hops aboard from Tricida, where she most recently served as EVP and CCO. Prior to that, Cantrell was serving in roles at Gilead and Genentech/Roche. Meanwhile, Lal joins the company with experience from her times at Roche Diagnostics, Gilead Sciences, and Genentech among others.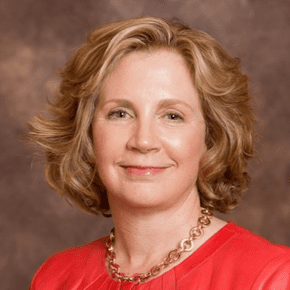 Madelyn Caltabiano
→ Another Peer Review, another appointment at Novavax, which reported yesterday that their Covid-19 vaccine is 89.3% effective in a Phase III UK trial. This time at the Gaithersburg, MD biotech, Madelyn Caltabiano has jumped on board in the newly-formed role of SVP, global program management. Caltabiano is the former SVP, global project and alliance management at Merck Research Laboratories and a longtime exec at GSK from 1999-2013. She was most recently the development lead for NexEos Diagnostics.
Last week, Novavax lamented that Operation Warp Speed was at fault for manufacturing-related delays in their Covid-19 vaccine trial, allowing J&J's vaccine candidate to cut in line ahead of Novavax with contract manufacturer Emergent BioSolutions.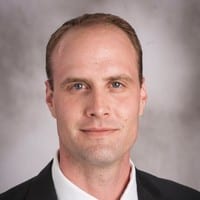 Eric Pastor
→ Spirovant, a gene therapy player from the Vivek Ramaswamy family of Vants sold to Sumitomo Dainippon and focused on pulmonary diseases such as cystic fibrosis, has brought in Eric Pastor as SVP of technology development and operations and Maria Limberis as VP of research. Pastor, the ex-head of gene therapy development at Sanofi, comes from his VP, CMC operations position at Vedere Bio. Limberis hails from the University of Pennsylvania, where she was the director, Program of Excellence in Cystic Fibrosis at the Jim Wilson-led Orphan Disease Center.
→ Canadian biotech Notch Therapeutics, focused on creating allogeneic T cell therapies from renewable stem cell sources, scored a new CEO (David Main) and CFO (Kamran Alam) last year. Now Chris Bond has been installed as Notch's SVP, preclinical and translational sciences. The company is right up Bond's alley; he was responsible for development of allogeneic cell therapy platforms as VP, cellular engineering at Kite. He'd also been senior director, lead discovery at Juno prior to his new gig at Notch, which has offices in Toronto and Vancouver.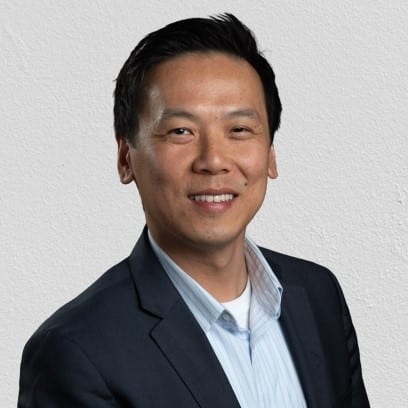 Brendan Luu
→ After starting 2021 with a new exec in translational virology, AbbVie's hep C partner Enanta Pharmaceuticals has made Brendan Luu SVP, business development. Luu makes the transition from 17 years at Merck KGaA, climbing up the ladder to become the German pharma's VP and head of oncology business development the last three years.
→ Bristol Myers Squibb alum Ronald Marcus has joined Steve Paul's troops at Karuna Therapeutics as SVP of medical. Before making the leap to Karuna, which scrapped its plans to make KAR-020 a non-opioid treatment for pain last summer after Phase Ib data showed no benefit, Marcus was CMO at Terran Biosciences and the VP of R&D at Supernus. Marcus was in Bristol Myers' neuroscience division from 1991-2013, eventually serving as the pharma giant's executive director, neuroscience global clinical research.
→ RNA-centered GreenLight Biosciences out of Boston, which locked in a $102 million Series D last June for mRNA manufacturing and Covid-19 vaccine development, has called upon Thomas Crampton to be SVP for corporate affairs. Crampton is a former New York Times writer and most recently the chief marketing and communications officer of The Commons Project Foundation.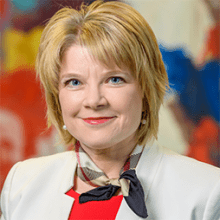 Marianne De Backer
→ Norbert Bischofberger has assembled heavy hitters on his board of directors at Kronos Bio, and this week is no different with Bayer BD chief Marianne De Backer. She joins such luminaries on the board as Arie Belldegrun and Otello Stampacchia at Kronos, which raised a whopping $287.5 million in its IPO last fall.
→ A new chapter for Jeffrey Leiden begins at Oz Azam's T cell immunotherapy outfit Tmunity as chairman of the board. Leiden was the president and CEO at Vertex from 2012-20 and is currently their executive chairman.
→ Woburn, MA-based IM Therapeutics (short for ImmunoMolecular Therapeutics) has elected Jonathan Rigby to the board of directors. Rigby has helmed Immune Regulation, which made Aurinia CEO Peter Greenleaf chairman a month ago, since last April.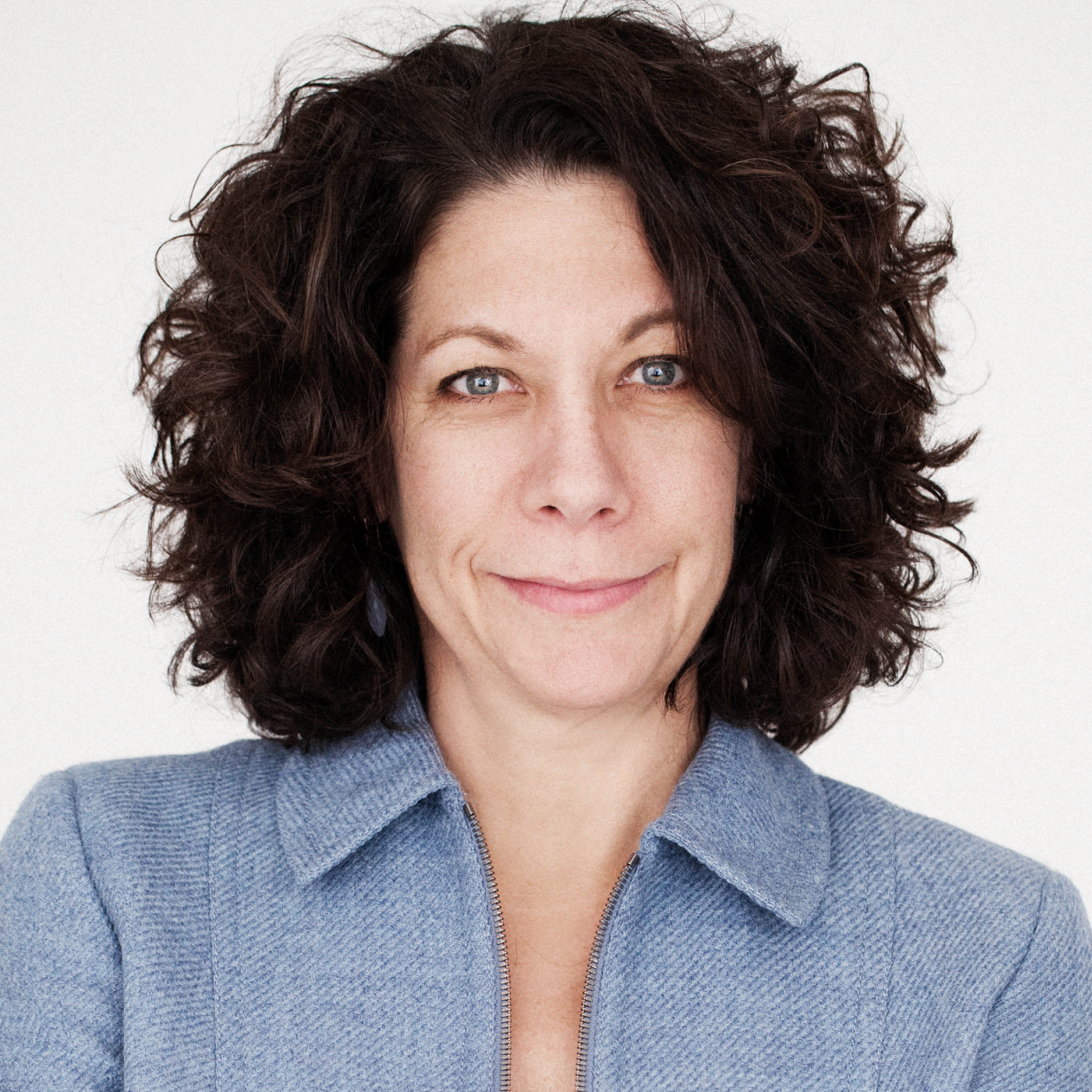 Bonnie Bassler
→ Rezafungin maker Cidara has added Bonnie Bassler and Carin Canale-Theakston to the board of directors. Bassler, the chair of the molecular biology department at Princeton, joined the board at Royalty Pharma last summer and is a board member at Regeneron and Kaleido Biosciences. Canale-Theakston founded and is CEO of life science communications group Canale Communications.
→ Watertown, MA allogeneic cell therapy biotech PlateletBio has elected Steven Altschuler chairman of the board. Altschuler, who co-founded Spark, is also chairman at 89bio and ophthalmic startup AsclepiX Therapeutics.
→ Seattle CAR-T upstart Umoja Biopharma, which emerged in November with a $53 million Series A, has named Robert Glassman to the board of directors. Glassman, OrbiMed's venture partner in public equity, is also on the board at Pharvaris and Tarus Therapeutics.
→ Bioengineering company Biostage has pulled in Herman Sanchez to its board of directors. Currently, Sanchez is a senior partner at Trinity Life Sciences' strategy consulting business.
→ Talis Biomedical has welcomed Melissa Gilliam to its board of directors. Gilliam is a professor of health justice and vice provost at the University of Chicago.