Regeneron has made its name on the back of wet AMD drug Eylea, but the blockbuster's dosing schedule of into-the-eye shots every eight weeks is no cakewalk for patients. Roche, looking to take the fight to Eylea with faricimab, thinks it has a lighter schedule that could help sway physicians.
Roughly half of patients across four Phase III trials eligible for extended dosing of faricimab were able to be treated every four months after one year, subsidiary Genentech announced Friday, and nearly 75% could take the experimental drug every three months. Roche has already prepped a hefty data package for its hopeful Eylea competitor, releasing trickling data from four Phase III trials over the last few months in diabetic macular edema and wet AMD.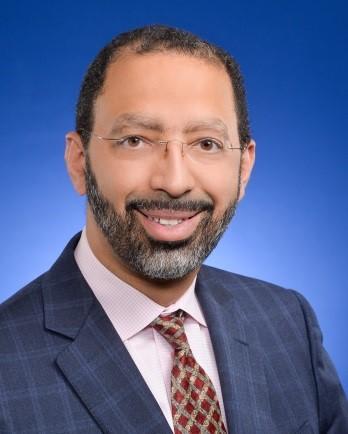 Levi Garraway
"These positive results show the potential for faricimab as the first new type of medicine in 15 years for people with neovascular age-related macular degeneration and in close to a decade in diabetic macular edema," Roche CMO Levi Garraway said in a statement.
Two of the trials evaluated faricimab in DME and two studied it in wet AMD. Extending the dosage periods and measuring the proportion of people able to do so was a key secondary endpoint, Roche said.
The DME studies showed 52.8% and 51% of patients, respectively, achieved four-month dosing at one year. On top of that, another 21% and 20.1% in each study were able to be dosed every three months.
Then, in wet AMD, the studies registered a respective 45.7% and 44.9% of patients who received four-month dosing regimens. Another 34% and 32.9% of individuals managed three months between doses.
Each of the four studies saw about 300 patients randomized into the drug arms, and Friday's data come from a total of 1,225 individuals across all four groups.
Roche is expected to present full data from all four trials this weekend, where analysts expect significant warning signs for Eylea's dominance. The faricimab program has already demonstrated non-inferiority in both diseases, and coupled with the extended time between doses, the candidate has emerged as the "top competitive threat" to the Regeneron franchise, Cowen's Yaron Werber wrote earlier this week.
Faricimab is the first bispecific antibody for AMD, targeting two pathways — angiopoietin-2 and vascular endothelial growth factor-A. The treatment, like Eylea, is injected directly into the eye and designed to prevent inflammation and blood vessels from leaking. Longer time between doses is central to Roche's pitch, given the inherent discomfort in receiving any sort of eye injectable.
Roche hasn't specified when it's submitting the data to regulators, but Werber predicts it could make it to the market sometime in 2022. Faricimab isn't the only potential Eylea competitor, however, with Chengdu Kanghong's Conbercept and Kodiak's KSI-301 also making moves. But it's still too early to say how much impact that program could have, he wrote.