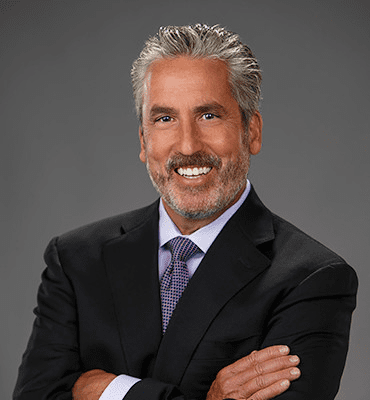 Geno Germano
In August 2018, a tiny biotech spinout from Cornell announced they had hired former high-ranking Pfizer executive Geno Germano as CEO. And then they said nothing else. For two years. Literally, the company, called Elucida Oncology, did not issue a single other press release until this past May, when they hired a chief medical officer.
Now, though, Elucida seems to be ready to start taking the lid off their operations. On Tuesday at JP Morgan, Germano walked investors through the nanoparticle technology they've been developing for cancer. And on Wednesday, the company announced new financing, raising $44 million in a Series "A-1" round meant to propel them into the clinic this year.
"There's probably 40 or 50 targets that make sense," Germano said at JPM. "This is truly a platform play."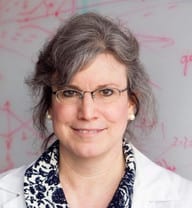 Michelle Bradbury
Germano ran Pfizer's Global Pharma division for years, but was left as the odd man out when the company began planning for an ultimately failed merger with Allergan (he was effectively replaced by current CEO Albert Bourla). After an abruptly aborted stint with the synthetic biology company Intrexon he joined Elucida, a little-known company founded around Memorial Sloan Kettering's Michelle Bradbury's nanoparticle technology.
Elucida's pitch is that they can build really, really small versions of antibody-drug conjugates. Uniquely small even for nanoparticle technology, Germano says, coming in at 6 nanometers, or about 1/10 the size of most nano-particle drugs. That's about the size of two strands of DNA.
Elucida says that Planck-esque size allows the nanoparticles, branded as "C'Dot-Drug-Conjugates," to penetrate into cancerous tissue to a degree traditional ADCs can't. They can also add multiple copies of a target protein to the surface, potentially making the drug more potent. And they flush out of the system faster, in theory limiting adverse events.
"What we see here is with this platform, we take a drug and we make it a more potent killer of the tumor and a better tolerated drug at the same time," Germano said.
With the C'Dots, Elucida will look to capitalize on the ADC success Immunomedics and Seattle Genetics have had in recent years. So far, though, those advantages remain untested, although Bradbury has brought another version of the same particles as a mapping tool for cancer surgeons.
Elucida will look to prove it can work the second half of this year with a Phase I trial across a number of different solid tumors. They'll use a C'dot targeted at the folate receptor, a protein found on numerous cancers. If it works, they'll look to expand with programs that screw other proteins onto the top of the nanoparticle, such as mesothelin, HER2 or GPC1.
"ADCs have actually been quite successful," Germano said, noting the $21 billion Gilead-Immunomedics buyout. "This is something that works … and we believe we have the potential to develop a set of better ADCs."