Imagine discovering a drug and cell line at the click of a button. That's the goal of AbSci CEO Sean McClain — and on Monday, he closed on a deal to buy Denovium and its AI engine that transcends the human brain and even the best of lab tools.
"Essentially what we're doing is we're taking all this data…that looks at manufacturability and drug functionality, and then feeding it into the AI platform that's continually learning," McClain told Endpoints. "Every molecule we have is fed into the model," he said.
While the Denovium Engine is built to predict the function and behavior of proteins, AbSci will train it further using billions of data points the biotech has collected on manufacturability, functionality and expression.
"A lot of people when they think of AI and proteins they think structure," Denovium CBO Imad Ajjawi said. "And so the Denovium Engine has learned the fundamental properties of function, which includes structure, but also a lot of other different properties as well, and a lot of different parameters."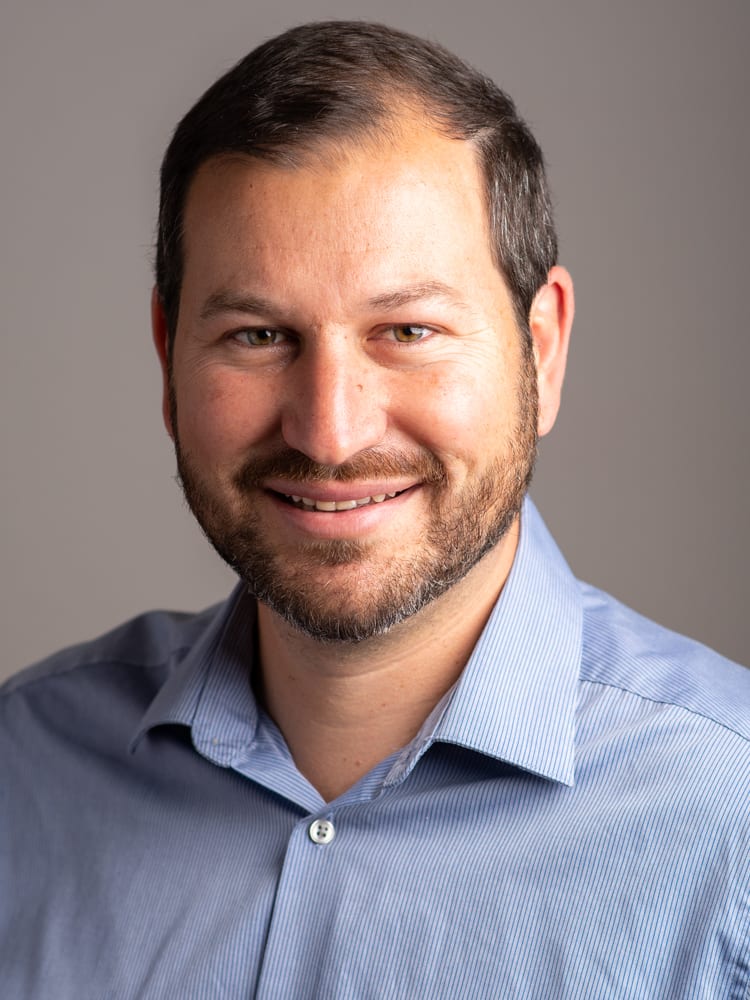 Imad Ajjawi
Over time, the machine becomes more and more accurate. It loves negative results and learns from its mistakes.
"It learns and learns until you get to the point where it's no longer spitting out, you know, billions of different things you should test, it's starting to spit out thousands, and then hundreds and then ultimately you get to the point where it is fully predictive," McClain said.
AbSci was founded in 2011 in Portland. The biotech, now based in Vancouver, Washington, has been working on a more efficient way to manufacture proteins — from full-length antibodies to insulin — using E. coli. It went commercial in 2018 with its E. Coli expression platform, SoluPro, for producing soluble, complex proteins in high yields. The following year, it introduced its protein printing platform, which builds on SoluPro with technology designed to pump out high-diversity strain libraries and high-throughput screening assays.
"We've taken our protein printing platform, and what we have used for cell-line development, we're now able to actually use in screening and in drug discovery," McClain said. "Essentially we're taking this very linear process that takes years to complete… which we can basically condense… into one process and do it in one fell swoop."
McClain said the new approach could allow researchers to go from discovery to a cell line that's ready for manufacturing in weeks, "if not days."
The companies are keeping the terms of the deal under wraps for now.
The news comes a few months after AbSci landed a $65 million Series E, which it tagged for a new 60,000-square-foot facility in Vancouver. Back in January 2019, the biotech inked a big pharma partnership to apply its SoluPro platform to two of Sanofi's biotherapeutic molecules. And In September 2020, it licensed SoluPro to Alpha Cancer Technologies for the production of Recombinant Human Alpha-fetoprotein (hAFP) for various autoimmune diseases and cancers.
The AI space has been heating up, as biotechs look for smarter and faster ways to get things done. In December, Genentech-partnered Genesis Therapeutics landed a $52 million Series A round to build out its AI pipeline. Also last month, the Bill & Melinda Gates Foundation awarded UK-based AI outfit Exscientia a $4.2 million grant to help identify existing therapies and new molecules that could be used to tackle public health crises.
"It's the next disruptive technology in this industry," Ajjawi said of AI. "We've already seen it transform other industries, and we're already seeing how it's transforming biotech as well."