Whatever investors have peeped about Gary Glick and Keith Flaherty's game plan to bring about Precision Oncology 2.0, it's good enough for a $162 million infusion into Scorpion Therapeutics just weeks after its $108 million Series A.
The announcement means the rest of us also get a second glimpse — not much more — at the grand ambitions that the co-founders sketched out aboard 12 hours of shared flights, which comprises three tracks that can now proceed in parallel thanks to the new money.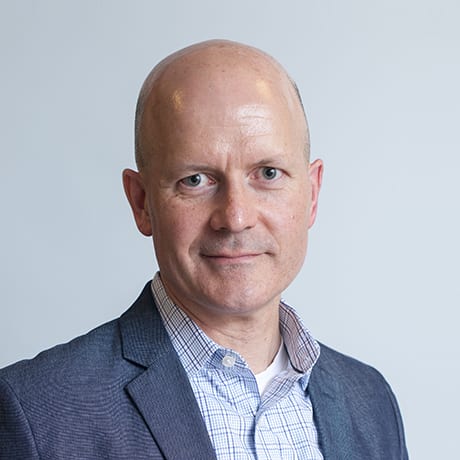 Keith Flaherty
If Loxo Oncology, a brainchild of Flaherty whose philosophy is now driving the cancer strategy at Eli Lilly, represents the first generation of drugmakers going after genetically defined cancers, Scorpion is all about one-upping what's been done: greater specificity, deeper and more durable responses, smarter against resistance.
And bigger groups of patients.
"For us, we're interested in expanding precision oncology into large patient segments, not just the rare and orphan indications that you're alluding to," Glick, the CEO, told Endpoints News. "That is one of the underlying principles behind the foundation of the company — it's the belief that there are targets out there that allows one to address patients populations 10, 20, 30, 40, 50, 60, maybe even 1,000, maybe larger than that, and to try and make this a mainstay for large numbers of cancers."
The technologies coalesce around three distinct approaches. Track 1 picks out "high-value oncogenes for which there are yet to be approved solutions"; Track 2 revolves around transcription factors and other undruggable targets; Track 3 aims to blaze a new path with internally discovered targets.
With a focus on solid tumors, the biotech is expecting to name its first development candidate in 2021 and start its first trials in 2022.
Glick sees Scorpion leaning heavily into newly available data, advances in translational medicine as well as breakthroughs in drug discovery — an evidence-based approach that has also defined his last venture at IFM.
Then there's the money to tie it all together. Boxer Capital of Tavistock Group, EcoR1 Capital, Omega Funds and Vida Ventures led the Series B, with participation from new investors Surveyor Capital Management, Invus Public Equities, Wellington Management Company, Nextech, OrbiMed, Casdin Capital, Woodline Partners, Logos Capital, Janus Henderson Investors and other undisclosed institutional investors. Series A backers Atlas Venture and Abingworth also chipped in.
Having access to the well-heeled syndicate has helped alleviate some anxieties of building a company from scratch during the pandemic.
"It's a little peculiar talking to colleagues I've never met face to face," Glick admits, but it helps that many are used to working with colleagues and partners over video conferences. He's also deliberately adopted what he calls "nodal hiring," bringing in groups of people who know each other at a time.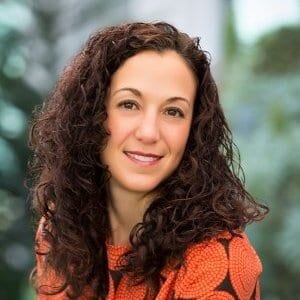 Erica Jackson
What won't change even after they can meet in real life again is that the team, which is now 33 strong, will still be spread across three locations. Genentech vet Erica Jackson is leading the target identification and validation team out of South San Francisco; the Boston unit will be moving into a permanent headquarters in the coming months; and Scorpion will keep a small office in New York City for administrative purposes.
"We're trying to take advantage of certainly the financial hub — there's certainly a hub in New York that large pharma still associates with — and obviously the two main hubs in the United States for biotech, Boston and San Francisco, for talent," Glick said.