As the search for more potential Covid-19 treatments continues, Kiniksa Pharmaceuticals $KNSA has revealed data for a repurposed immunology candidate it says are positive. But the numbers paint a much murkier picture.
The Bermuda-based biotech whiffed badly on the primary endpoint in the small Phase II portion of a Phase II/III study for its mavrilimumab program, saying that after two weeks the proportion of patients with severe Covid-19 who were alive and off supplemental oxygen was not statistically significant compared to placebo. Kiniksa also missed the secondary endpoint — proportion of patients alive and without respiratory failure after four weeks — though it noted the data moved in the right direction over longer periods.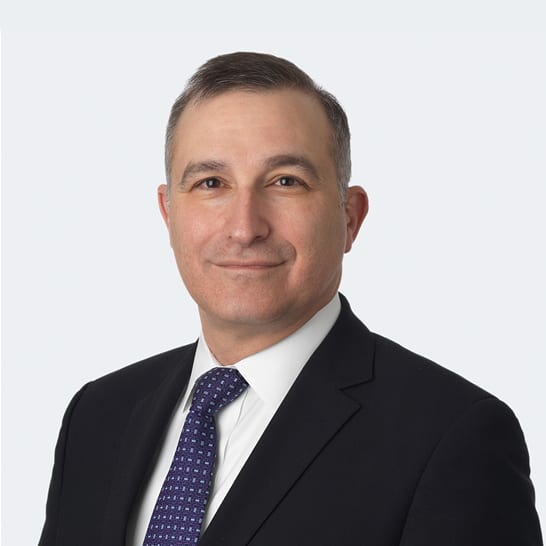 John Paolini
"The data showed encouraging trends of reduced mortality and duration of mechanical ventilation in patients treated with mavrilimumab, especially when considering that many patients in this placebo-controlled study had already been treated with remdesivir and/or corticosteroids," Kiniksa CMO John Paolini said in a statement.
Investors were mostly muted on the news, with Kiniksa shares up less than 1% in early Tuesday trading.
Kiniksa had been testing its candidate in 40 patients with severe pneumonia and hyperinflammation related to Covid-19 and randomized them in an open-label fashion into the drug and placebo arms at a 1-to-1 ratio. All the pneumonia patients needed supplemental oxygen, half needed non-invasive ventilation, and none required mechanical ventilation at the baseline, Kiniksa said.
In addition, 26 of the 40 patients were on corticosteroids such as dexamethasone and 30 had also been taking Gilead's Veklury (remdesivir). Kiniksa followed the patients for 60 days after a single infusion of mavrilimumab.
Overall, 12 of the 21 patients taking mavrilimumab, or 57.1%, were alive and off oxygen after two weeks, compared to 9 of 19 patients (47.4%) on placebo. That marked a relative increase of 20.5%, Kiniksa said, but clocked in at a nominal p-value of p=0.536 — more than a full order of magnitude higher than needed to prove significance.
The secondary also failed to reach the magic p=0.05 number, though it's here where the biotech is pointing toward the positive trend. After four weeks, 20 of 21 patients were alive and not suffering from respiratory failure, compared to 15 of 19 in the placebo group. Kiniksa's relative increase in this instance was 20.7%, which registered a p-value of p=0.172.
Kiniksa also provided data regarding the deaths of patients in both arms. Following the four-week secondary endpoint period, there was one death in the mavrilimumab arm and three on placebo, good for a nominal p=0.222. After the full 60-day observation period, there was one additional death in the placebo group, which lowered the nominal p-value to 0.108.
Tuesday's data mark the latest in a string of experimental drugs repurposed to fight Covid-19 that show initial positive signs of efficacy but also pose as many question as they answer. Veklury has been the most prominent of the bunch, having demonstrated a reduction in recovery time by five days in hospitalized Covid-19 patients and by seven days in patients requiring oxygen, in a NIAID-sponsored trial.
But the WHO has come out against Gilead's drug, finding Veklury did not have any substantial effect on improving mortality rates, reducing the amount of patients needing ventilators or shortening hospital stays. Despite this, the FDA handed down a full approval for Veklury in October and said it found the former trial "better suited" for a time-to-recovery endpoint since the WHO study was open label.
It remains to be seen whether Tuesday's mavrilimumab data will help or hurt its chances as a Covid-19 drug given the ever-shifting landscape of tackling the disease. Mavrilimumab is a monoclonal antibody that targets GM-CSFRα, having made it through a Phase IIb study for rheumatoid arthritis. Kiniksa's lead indication for mavrilimumab is giant cell arteritis, a rare inflammatory disease of medium-to-large arteries.
The company is further evaluating the program in Covid-19 in a global, adaptive design Phase II/III trial, and is expecting Phase II data in the first half of next year.
For a look at all Endpoints News coronavirus stories, check out our special news channel.
Social: Kiniksa website