Roche had its sights set on Eylea, the blockbuster eye drug that essentially made Regeneron, early in the development program for the bispecific antibody faricimab, which targets both the VEGF-A pathway and angiopoietin-2 (Ang-2).
Now, the pharma giant's subsidiary Genentech says faricimab has cleared two Phase III studies for diabetic macular edema, where it went head to head with Eylea.
The key metric across the YOSEMITE and RHINE trials was non-inferior visual acuity gains, and several dosing regimens of faricimab were compared against the standard Eylea treatment, given every eight weeks. Whether patients took faricimab every eight weeks or at personalized dosing intervals up to 16 weeks, the drug proved non-inferior.
In fact, more than half of the patients in the personalized dosing arms extended time between treatments to 16 weeks for the first year. That marks a historic new level of durability for the disease, according to Roche.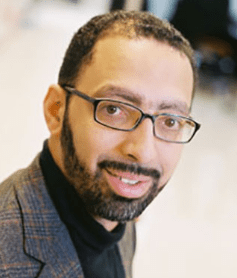 Levi Garraway
"These positive results show that faricimab has the potential to offer lasting vision improvements for people with diabetic macular edema, while also reducing the treatment burden associated with frequent eye injections," Levi Garraway, CMO and head of global product development at Roche, said in a statement.
It won't mean overnight success. On top of Regeneron's aggressive defense for Eylea, Roche will also be contending with Novartis as it pushes Beovu into blockbuster territory.
Aside from DME (which it estimates affects 750,000 people in the US), Roche has also taken faricimab into late-stage studies for wet age-related macular degeneration, another sizable market where its own Lucentis has wrestled with Eylea.