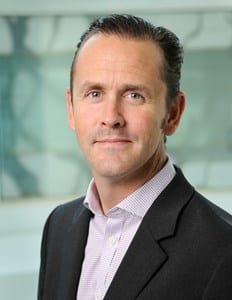 Peter Greenleaf
→ In September, Immune Regulation raked in $53.4 million in a Series B for two programs in rheumatoid arthritis and asthma. This week, the British biotech has named Aurinia CEO Peter Greenleaf chairman of the board while announcing five appointees that have joined CEO Jonathan Rigby's crew. Greenleaf took the reins at Aurinia — which just yesterday struck up an agreement with Otsuka to commercialize voclosporin in Japan and Europe — in April 2019. He was also the CEO of Cerecor and Sucampo Pharmaceuticals.
Immune Regulation's new CBO, Woody Bryan, was previously the SVP of business development at UroGen and he was with Greenleaf in the same BD capacity at Sucampo when Mallinckrodt bought it out in late 2017 for $1.2 billion. Newly-minted COO Perry Calias was Cerecor's CSO and head of R&D, and he was also with Sucampo/Mallinckrodt serving as VP of global CMC and product development. And CMO Jeff Myers hails from Portola Pharmaceuticals, where he was SVP of global medical affairs and interim CMO.
Rounding out the band of new execs, Nancy Vinh (VP, clinical operations) is another Portola alum who led their clinical operations, while previous stops for Marylyn Rigby (VP of marketing and investor relations) include United Therapeutics and SteadyMed Therapeutics.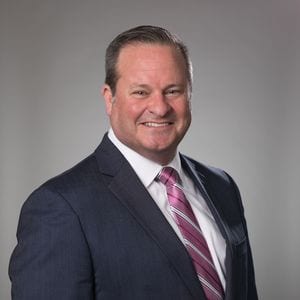 Robert Coughlin
→ Robert Coughlin has quickly found a new landing spot after leaving MassBio as their CEO: He's now managing director for JLL's life science industry. It's their second major hire in the life sciences practice in three months as Travis McCready took on the role of JLL's executive director and national practice leader in September.
Coughlin spent 13 years at MassBio in a period of substantial growth. His interim successor is Kendalle Burlin O'Connell, who is MassBio's COO.
→ There's a new sheriff in town at Liquidia just weeks after the FDA gave them a lump of coal in the form of a CRL for their lead pulmonary arterial hypertension drug LIQ861. Damian deGoa takes over as CEO following the retirement of Neal Fowler after 2 years as CEO of RareGen, which Liquidia snapped up this year. During his tenure, RareGen collaborated with Sandoz in commercialization efforts for treprostinil, a Remodulin generic for pulmonary arterial hypertension (PAH).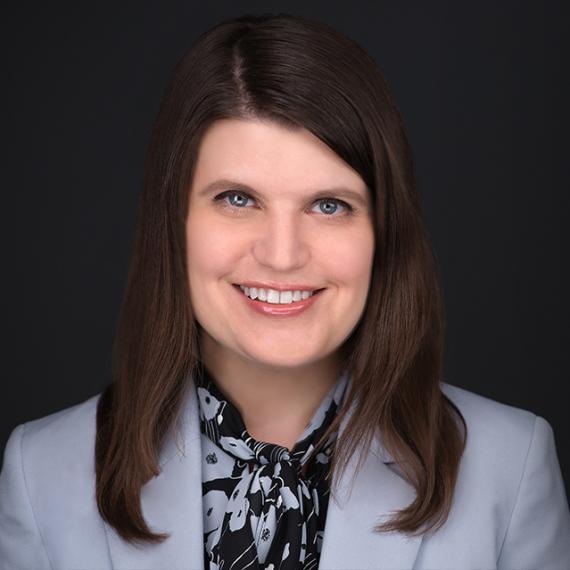 Louise Rodino-Klapac
→ Sarepta is doing some serious leadership retooling while their saga continues with the FDA over the biotech's Duchenne muscular dystrophy gene therapy. All the moves come from within: Ian Estepan slides into the CFO post after serving as SVP, chief of staff and corporate affairs; former SVP of gene therapy Louise Rodino-Klapac is the new CSO; Dallan Murphy rips off the interim tag and is now the permanent chief commercial officer; and Ryan Brown, who joined Sarepta 2 years ago, replaces the retiring Ty Howton as interim general counsel. Endpoints' Jason Mast has more on the appointments from earlier this week.
→ After saying goodbye to Alnylam this summer, Barry Greene has taken on a new challenge as CEO of Sage Therapeutics. And what a challenge it will be: Sage put 340 employees on the chopping block in April, which amounted to more than half of the biotech's workforce, with the deep cuts coming shortly after a Phase III fail for their experimental depression drug Sage-217. Greene, who logged 17 years at John Maraganore-led Alnylam, replaces Jeff Jonas, who makes the transition to his new role of chief innovation officer. Greene had been a member of Sage's board of directors since October.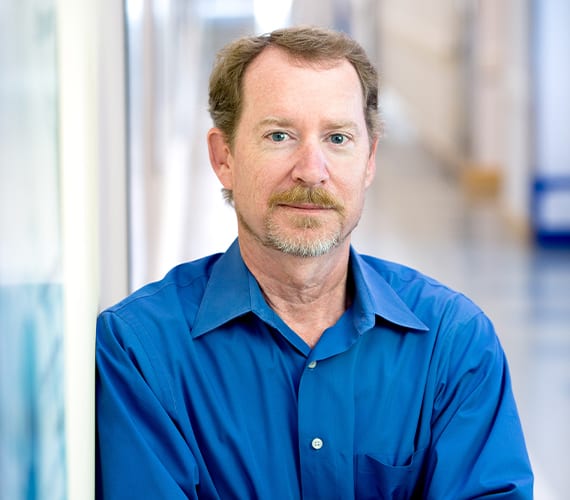 Michael Varney
→ Michael Varney is tacking on a new role at Jonathan Lim-led Erasca by joining the company's board of directors. Varney stepped into the company in August, opening up a new chapter in his career after stepping down from a high-profile job as head of research and early development at Roche's prestigious gRED organization in South San Francisco. Varney currently serves as Erasca's chairman of R&D and is also a part of their scientific advisory board. In addition, Varney is a life sciences senior advisor at Frazier Healthcare Partners.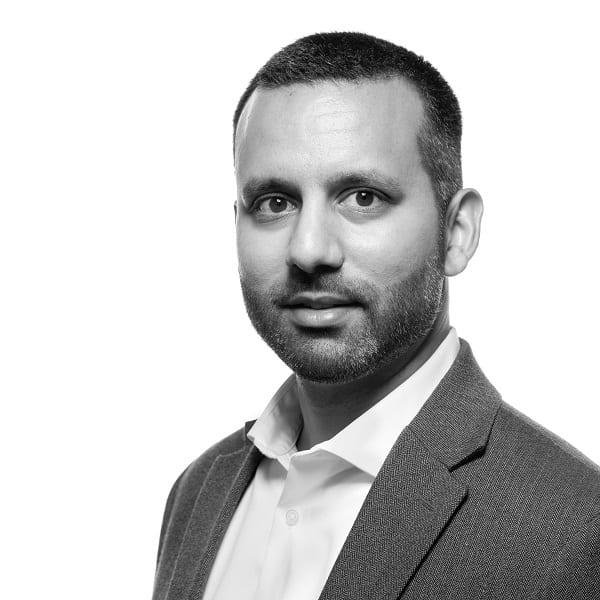 Abid Ansari
→ Abid Ansari has decided to step down as CFO of Durham, NC-based Precision BioSciences to pursue another opportunity. Ansari will stick around until the end of the year during the transition while Alex Kelly, who was just in this space a couple months back when he took the chief corporate affairs officer job, assumes the interim CFO gig in Ansari's stead. Ansari had been with Matt Kane's crew at Precision BioSciences for the last 5 years. The news comes just weeks after Precision partnered with Eli Lilly on a genome editing deal approaching $2.7 billion.
→ Tossing their lead program for anti-aging in the wastebasket and following that up with job cuts and restructuring, Unity Biotechnology president Ned David is stepping down Dec 31, while early investor Bob Nelsen and David Lacey have exited Unity's board of directors. Concurrent with these moves, they're waving in a new board member with Gilmore O'Neill, a Biogen vet who is Sarepta's CMO and EVP of R&D. Our Max Gelman has more details.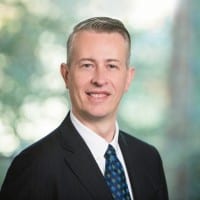 Jean-Marc Bellemin
→ The folks at Iovance have selected Jean-Marc Bellemin as CFO. Before making the switch to Iovance — in a holding pattern with a delay in their BLA filing for lifileucel, the California biotech's tumor-infiltrating lymphocyte (TIL) therapy — Bellemin was CFO of Gritstone Oncology for nearly 3 years. Bellemin also spent more than 15 years in a number of capacities at Actelion, rounding out his time there as SVP and CFO, head of finance and market access until J&J grabbed hold of the company in 2017.
→ David Enloe has been named president and CEO of Malvern, PA-based CDMO Recro, succeeding Gerri Henwood. Enloe previously helmed Ajinomoto Bio-Pharma Services, a CDMO out of San Diego. Before Aji Bio-Pharma, he led the viral therapeutics business unit at Lonza.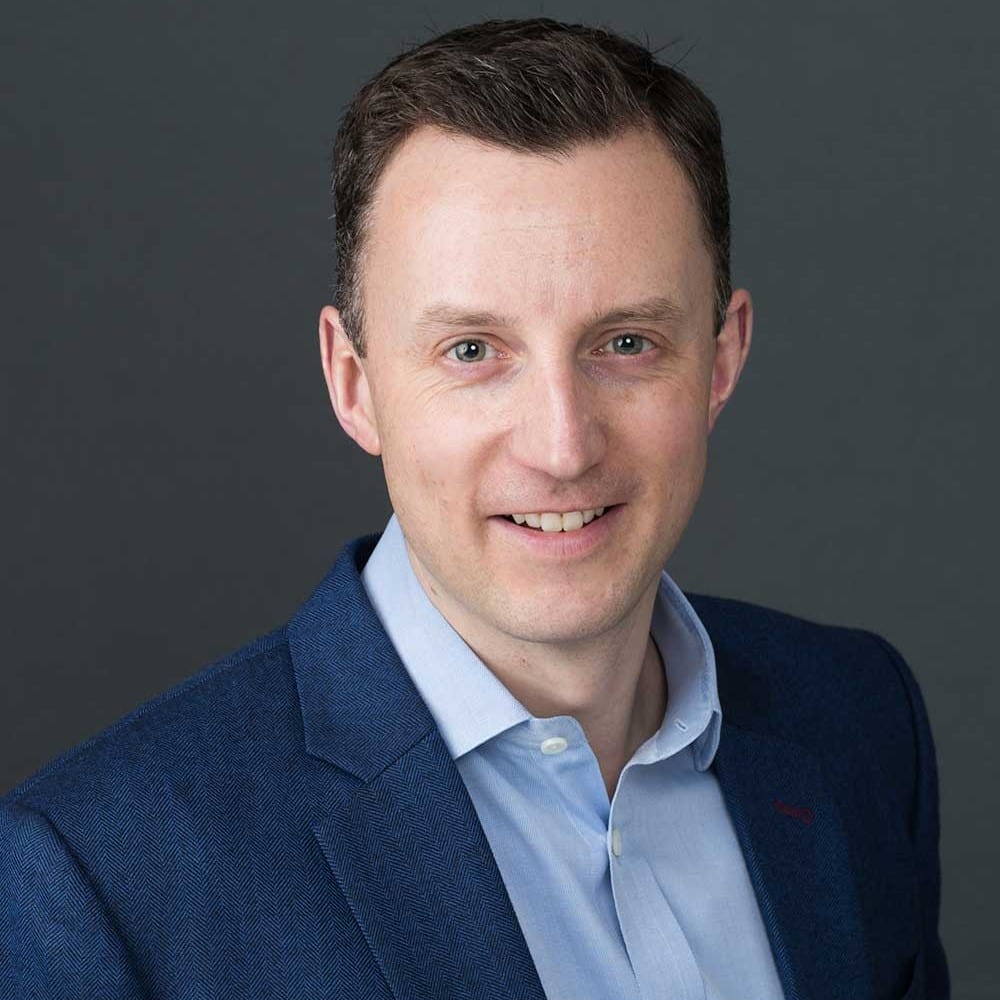 Andy Kidd
→ Aptinyx may have a new lease on life with their positive Phase II results in post-traumatic stress disorder from October after their diabetic peripheral neuropathy implosion nearly two years ago. Now Andy Kidd has added president to his current COO title. Kidd started out as Aptinyx's chief commercial officer in 2017 before moving to the COO post in March 2019. Prior to Aptinyx, he was with Baxter for a decade, eventually working his way up to SVP of strategy and business development.
→ Vertex alum Sath Shukla has jumped on board at Spero Therapeutics as CFO. Shukla makes the switch from embattled Ziopharm Oncology — which finally ended its activist attack from minority investor WaterMill — where he served in the same capacity. Shukla had a seven-year run at Vertex as their VP and global head of corporate finance before his brief stay at Ziopharm. Spero is developing their lead candidate tebipenem HBr, an oral carbapenem antibiotic, for those with complicated urinary tract infections and acute pyelonephritis.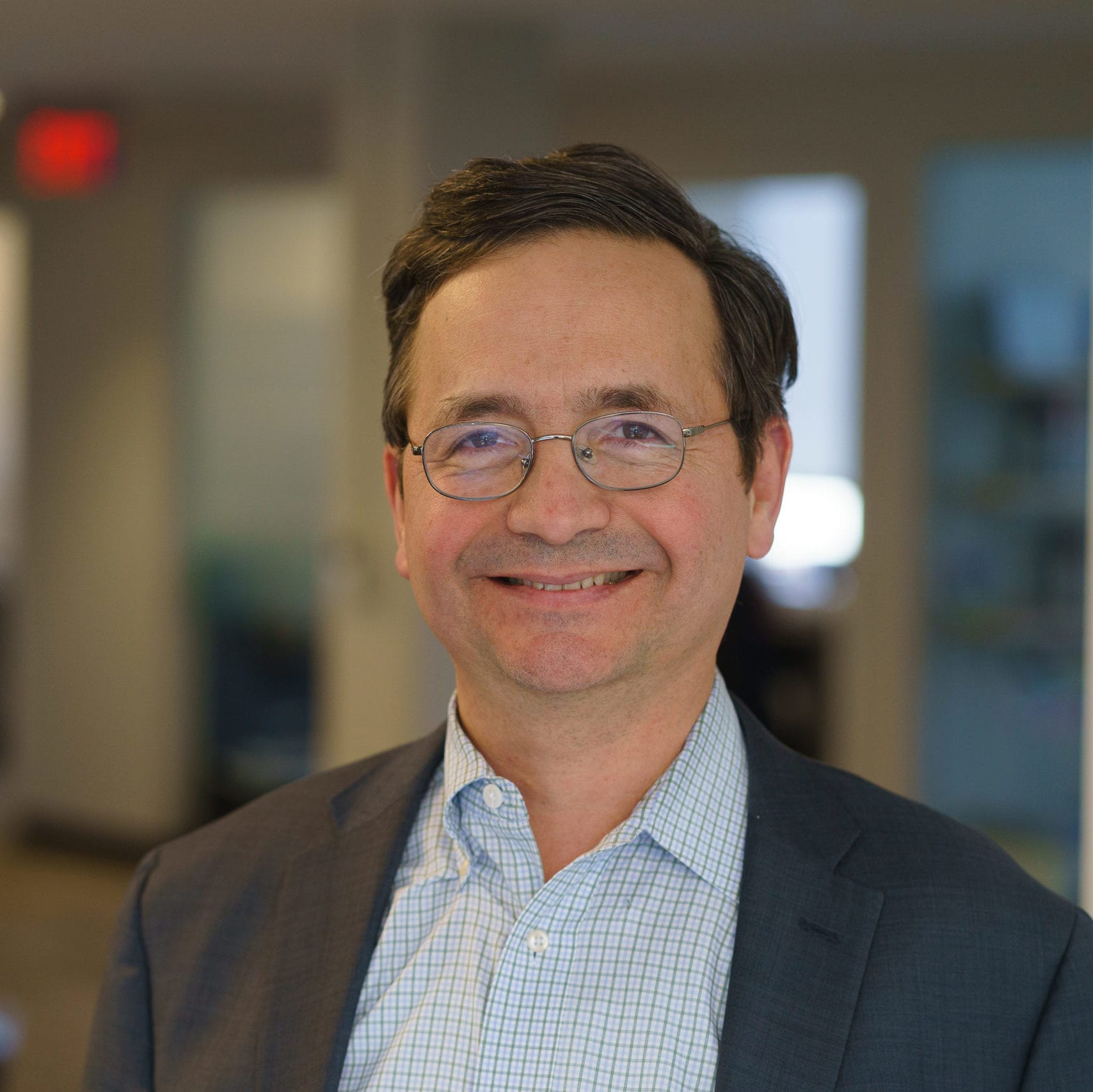 Diego Cadavid
→ Diego Cadavid has signed on as CMO of Boston-based X4 Pharmaceuticals after nabbing fellow Biogen alum Art Taveras as CSO last month. Cadavid heads over to X4 as the company presses onward in their Phase III trial of mavorixafor to treat those with WHIM syndrome. Cadavid was previously SVP and head of clinical development at Fulcrum Therapeutics, which in August reported a Phase II dud in facioscapulohumeral muscular dystrophy (FSHD) with its lead drug losmapimod. Trying to put an optimistic spin on it at the time, Cadavid said, "The initial observation of greater reduction by losmapimod over placebo in DUX4-driven gene expression in the biopsied muscles with the highest baseline expression may represent the potential losmapimod has to treat the root cause of the disease."
→ Sanofi alum Howard Surks is joining Cardurion Pharmaceuticals as the cardiovascular disease biotech's CSO and head of translational medicine. This year Cardurion's C-suite has seen some turnover with Peter Lawrence taking the helm as CEO and Chris Morabito taking on the role of CMO. Surks was Sanofi's head of translational medicine and clinical pharmacology US, and before his tenure at Sanofi, he was involved in translational medicine and cardiovascular clinical development at fellow pharma giant Merck.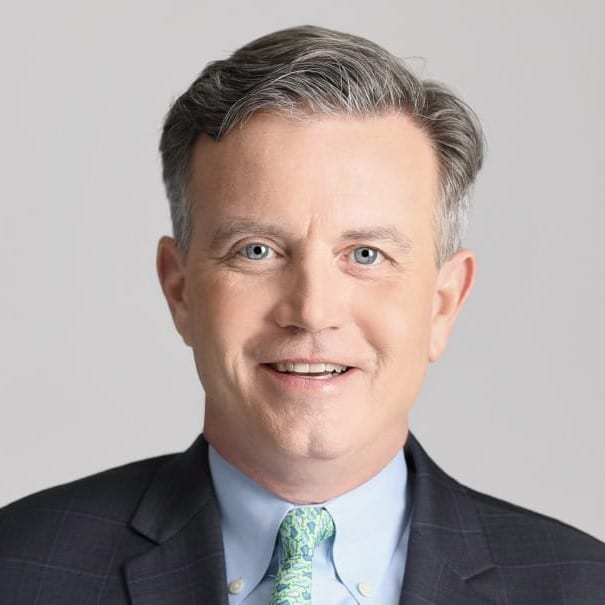 John Maxwell
→ Feeling the effects from the FDA's rebuff of Libervant — an oral film for seizure control — NJ-based Aquestive Therapeutics has revealed John Maxwell is stepping down from his CFO post, effective at the end of the year. In his place will be interim CFO Ernie Toth, who had been CFO of EHE Health. Aquestive intends to refile an NDA despite receiving the CRL.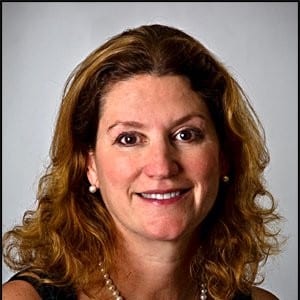 Katina Dorton
→ Propelled by Novo Ventures and Sanofi Ventures in a $55 million Series B round in June, NLRP3 inflammasome-focused NodThera is fleshing out its C-suite with Donald Johns as CMO and Katina Dorton as CFO. Johns, a Biogen and Novartis vet, has moved on to Nodthera after being CMO and EVP of medical and scientific affairs at Syntimmune, bought out by Alexion in a $1.2 billion deal. Dorton was just here this month when she secured a board appointment at Pandion Therapeutics, and she was previously the CFO at Repare Therapeutics, Avrobio and Immatics.
→ Singapore-based cell therapy biotech Tessa Therapeutics is putting the finishing touches on 2020 with another change on the team, and this time it's David McIntyre coming in as CFO. Tessa had chosen a new CEO (Jeffrey Buchalter) and new chairman (Göran Ando) earlier this year. McIntyre's previous CFO stop was at Avita Medical, and he's also been a partner at Apple Tree Partners.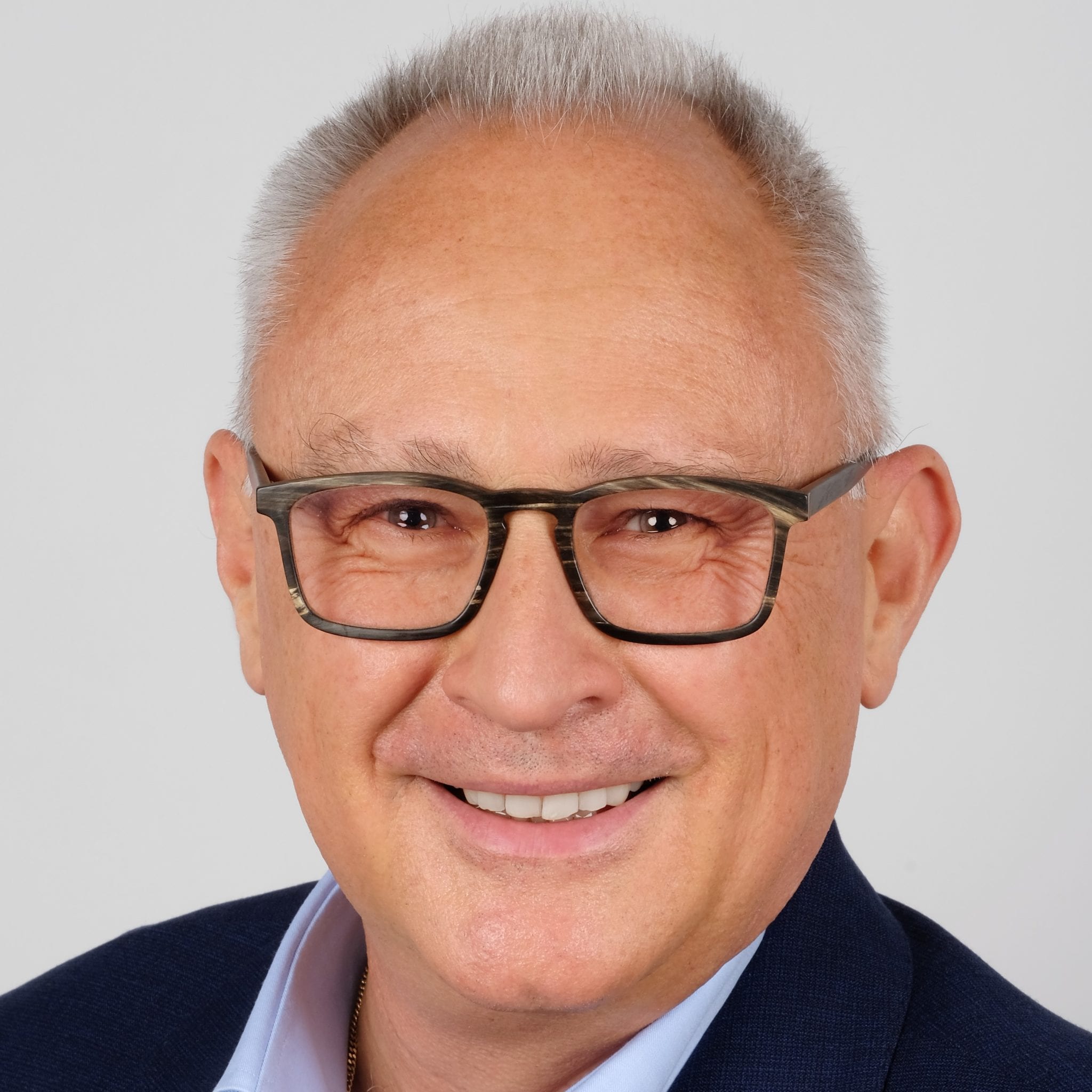 Djordje Filipovic
→ Swiss autoinflammatory disease biotech AB2 Bio has enlisted Djordje Filipovic as their chief commercial officer. Filipovic held numerous leadership titles at Novartis, starting at Sandoz pre-merger in 1992 and serving nearly three decades, ending his run as the pharma giant's global head of learning, pharma. AB2 Bio is in a pivotal Phase III trial with Tadekinig alfa, and WuXi Biologics is collaborating with the biotech on manufacturing the drug, a recombinant IL-18 binding protein.
→ Rockville, MD-based CASI Pharmaceuticals — which in-licensed an anti-CD19 T cell therapy from China's Juventas back in 2019 — has snagged Weihao Xu as CFO. Xu hails from Permanence Capital, where he served as chief investment officer. Prior to that, he was CFO of Shanghai-based digital healthcare company 111. In addition, Xu formerly held roles at Matthews International Capital Management, Permal Asset Management and Lansdowne Partners.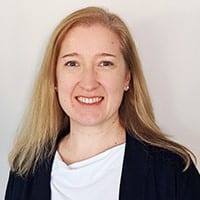 Terri Gaskell
→ UK-based Rinri Therapeutics, focused on hearing restoration via cell-based therapies and spun out of the University of Sheffield, has selected Terri Gaskell as chief technology officer. Gaskell takes the CTO job after a 7-year run at the Cell and Gene Therapy Catapult, where she was most recently their head of program delivery.
→ Rebranding from its previous name Analytics 4 Life, Toronto-based CorVista Health has locked in Scott Burger as chief commercial officer and VP. Burger has Big Pharma experience as a director in J&J's cardiovascular group prior to his new position at CorVista Health, which uses a cardiac diagnostic platform called the CorVista System for heart disease diagnoses.
Chris Kurtz
→ With its antifungal candidate rezafungin in Phase III, San Diego biotech Cidara Therapeutics has poached Chris Kurtz from Gilead to be their EVP of technical operations. Kurtz led commercial API manufacturing at the pharma giant with such drugs as Veklury (known more commonly as remdesivir in the age of Covid-19) and Biktarvy. Before Gilead, Kurtz was VP for drug device industrialization at AbbVie and an exec at Alexza Pharmaceuticals and Novo Nordisk.
→ Beijing gene editing player EdiGene, which netted $67 million in an October Series B, has made two new appointments with Bo Zhang (head of US subsidiary) and Kehua Fan (head of business development). Zhang, a veteran of Merrimack Pharmaceuticals and Cobalt Biomedicine, was VP at Klus Pharma prior to his EdiGene arrival. And Fan, who has Big Pharma stints at GSK, Sanofi and Pfizer under her belt, leaves her position at Junshi Biosciences as head of strategy and partnership.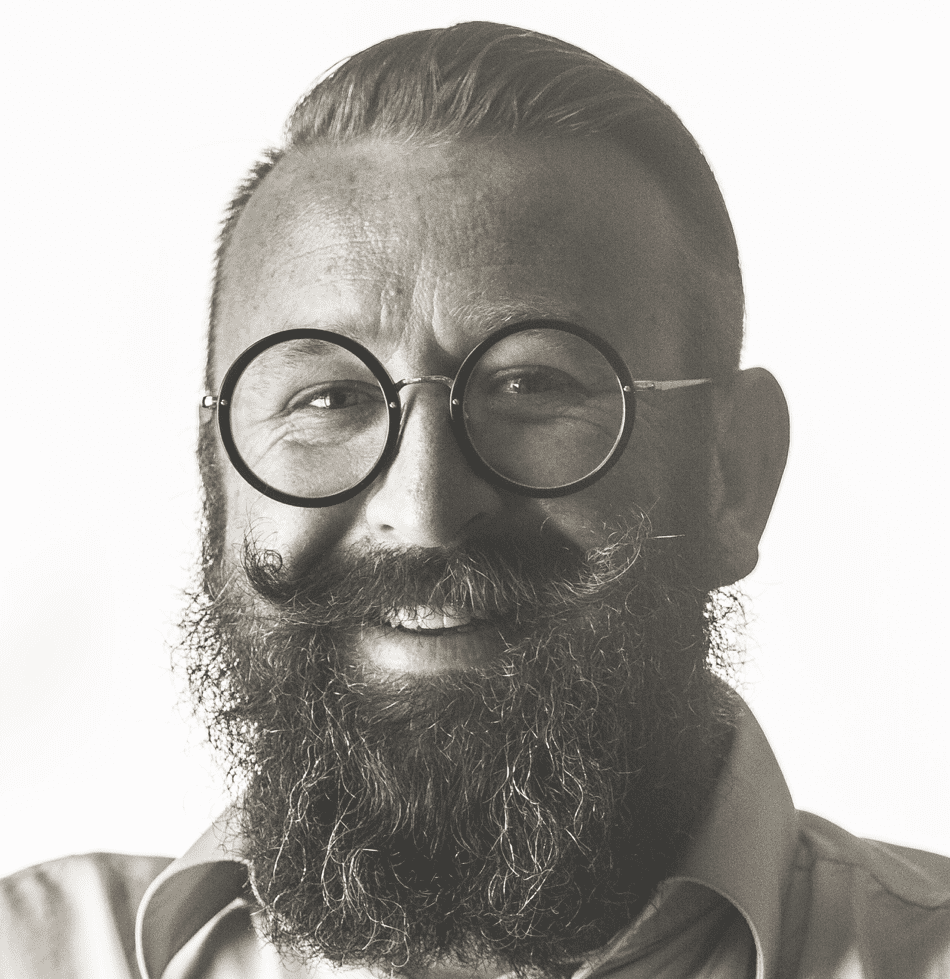 Erik Rutjens
→ UK-based Enara Bio, rebranded in June from its original name Ervaxx and trying to break through in off-the-shelf CAR-T and cancer vaccines with their TCR discovery and "Dark Antigen" platforms, has installed Erik Rutjens as VP, cell therapy operations. Rutjens comes to Enara Bio after holding a series of titles at Novartis, culminating in his time as head of enabling technologies & process engineering. Enara Bio has also appointed two new members of their scientific advisory board with Vor Biopharma CTO Sadik Kassim and Michael Quigley, Gilead's SVP, research biology.
→ Watertown, MA protein degradation player Kymera Therapeutics, one of a multitude of biotechs to go public in 2020 by scoring an upsized $173.7 million IPO, has welcomed two new execs with William Leong as VP of CMC and Paul Cox as VP of investor relations and communications. Leong, a Celgene and Schering-Plough vet, makes the move to Kymera from his gig at Complexa as VP, technical operations. Cox has previously been in investor relations at Sage Therapeutics, Neon Therapeutics and Voyager Therapeutics.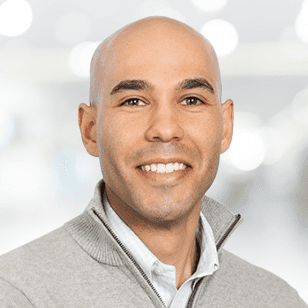 Badreddin Edris
→ SpringWorks Therapeutics — which swapped an ex-Pfizer drug out with Jazz Pharmaceuticals for $35 million back in October — has announced two promotions. Current CBO Badreddin Edris has moved up to the position of COO, while L Mary Smith, current SVP of clinical research and development, has been promoted to chief development officer. Edris joined the company back in 2018 and previously held roles at two OrbiMed portfolio companies: CBO at Silverback Therapeutics and COO at Edgewise Therapeutics. Smith has been with the company since its inception in 2017 and formerly served as EVP of gene therapy at Pfizer subsidiary Bamboo Therapeutics and as VP of product development at United Therapeutics.
→ After quite the ugly battle, Ziopharm's saga with WaterMill has finally drawn to a close. Ziopharm has made the additions of Jaime Vieser and Holger Weis to its board of directors, with chairman Scott Tarriff hitting the exit. It's not clear if WaterMill will push for the last individual to step down and be replaced with WaterMill founder Robert Postma. Weis was the former president of DemeRx while Vieser is co-founder and chief investment officer of Castle Hill Asset Management.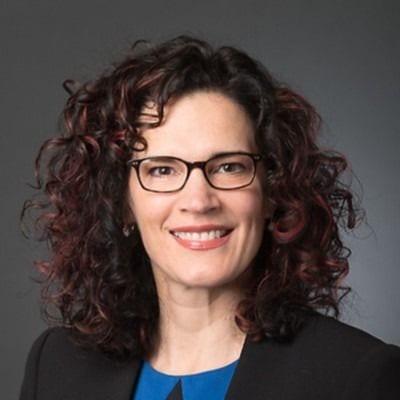 Jennifer Honeycutt
→ Jennifer Honeycutt started at Danaher 21 years ago after the Hach acquisition. Now she'll take on a new role as EVP, effective Jan 1. Honeycutt had been VP and group executive overseeing three entities: Pall (which Danaher purchased in 2015, earning her the title of president of Pall), IDT and Danaher's Life Sciences platform in China.
→ Karyopharm Therapeutics — which won an FDA OK last year for its multiple myeloma drug despite fevered objections — has pulled in Michael Mano as SVP, general counsel. Mano joins the company after a stint as counsel, business development at Biogen.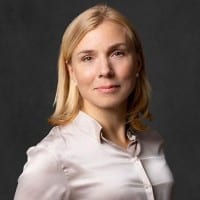 Linda Holmström
→ Stockholm pharma Oncopeptides, now helmed by ex-Tocagen CEO Marty Duvall, has welcomed Linda Holmström as director of investor relations. Holmström, who worked in communications at Recipharm, joins hematological disease-focused Oncopeptides after four years as senior corporate communications and investor relations manager for Sobi.
→ UK-based Touchlight — focused on the development of DNA-based genetic medicines — has tapped Satish Muchakayala as director of regulatory affairs. Muchakayala brings to the table experience from his time at UCB, J&J and GSK. In addition, the company has brought on John Dwyer, former partner at PwC UK, to its board of directors as non-executive director.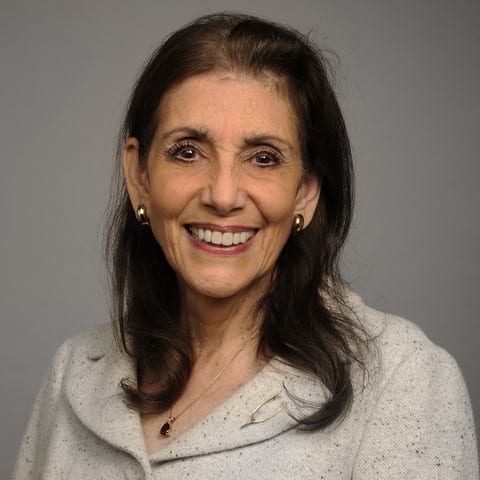 Camille Bedrosian
→ Boston-based Rhythm Pharmaceuticals, led by David Meeker and weeks removed from getting the FDA seal of approval on setmelanotide for rare genetic disorders of obesity, has hit two new notes on the board of directors with Camille Bedrosian and Lynn Tetrault. Bedrosian has been CMO at Ultragenyx since 2018, and Tetrault was in corporate affairs at AstraZeneca from 1993-2014.
→ Dutch macromolecule biotech Sapreme has tapped Björn Cochlovius to be chairman of the board. Cochlovius, who also chairs the board at Isogenica, has worked in business development for AbbVie and Roche.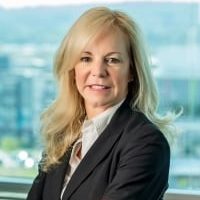 Kelly Romano
→ Raising $204 million in an upsized IPO this fall and targeting Alzheimer's and Parkinson's, Leen Kawas-helmed Athira Pharma out of Seattle has added Kelly Romano to their board of directors. Romano is the founder and CEO of BlueRipple Capital and spent more than three decades at United Technologies Corp.
→ Neurobiology player XWPharma has reeled in Michael Morrissey to its board of directors. Morrissey formerly served as director, president and CEO of Exelixis.
→ Just after they hired Steve Harbin as COO and chief of staff, Cambridge, MA viral immunotherapy outfit Oncorus has made Scott Canute a member of the board of directors. Canute, the former manufacturing exec at Eli Lilly and Genzyme, is also on the board at Flexion Therapeutics.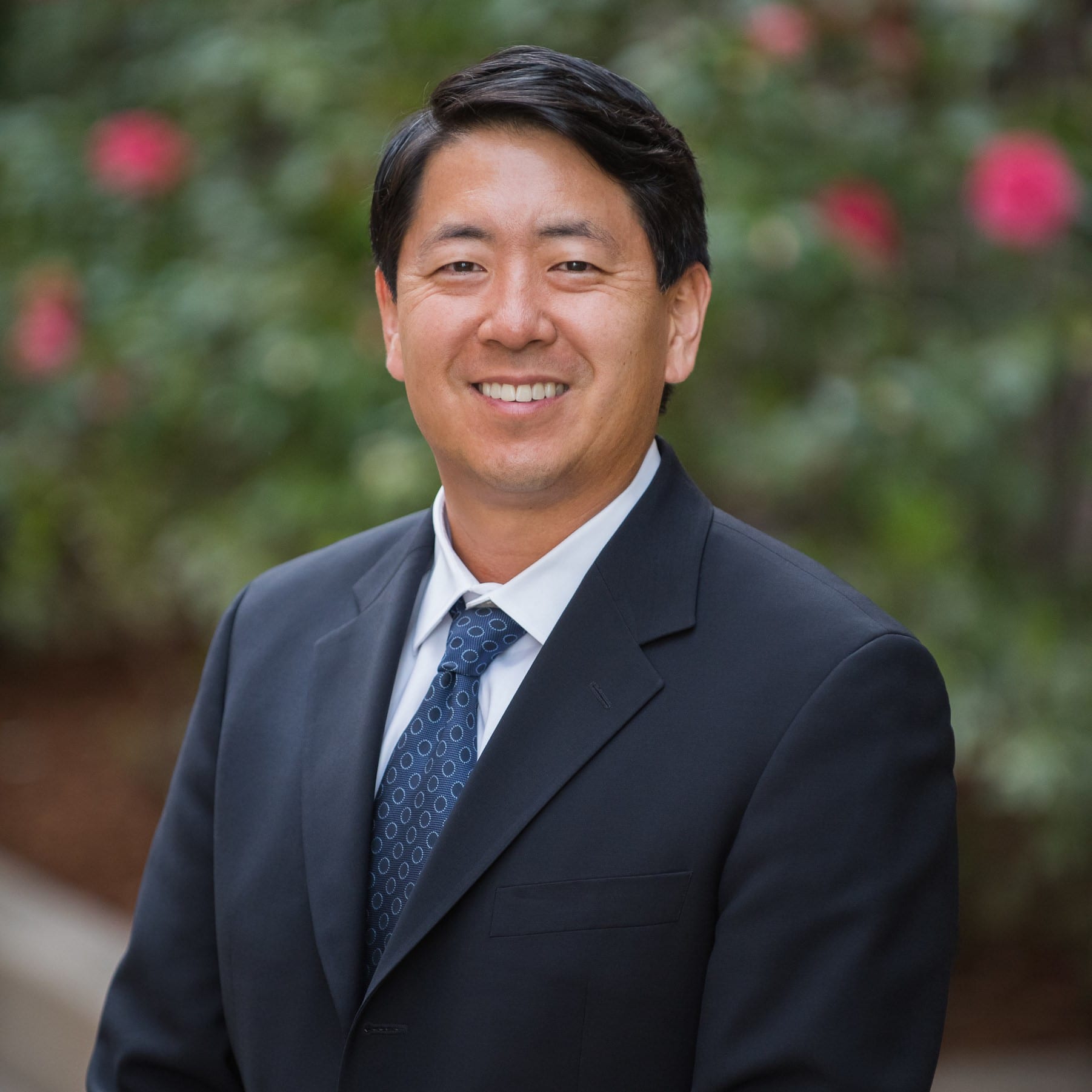 Albert Cha
→ Ascendis Pharma A/S SVP and chief legal officer Michael Wolf Jensen won't put himself up for re-election to the board of directors, while Albert Cha has replaced him at the Copenhagen-based company as chairman. Cha, a Vivo Capital vet and board member for the last six years, is also on the board KalVista Pharmaceuticals. Jensen had been chairman since 2008.
→ Sandip Kapadia has been appointed to the board of directors at Luca Santarelli startup VectivBio. Kapadia, the CFO at Intercept, held several positions at Novartis, including CFO of Sandoz in North America.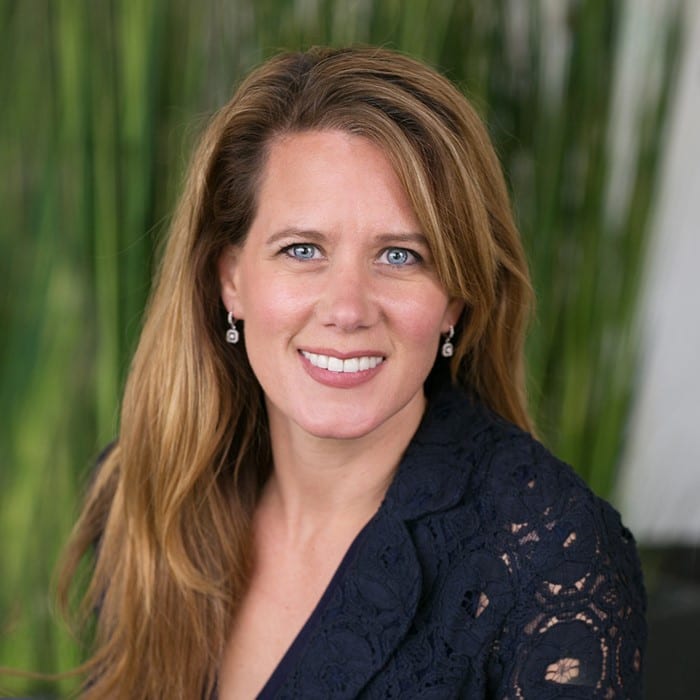 Andrea Heslin Smiley
→ Settling in with a new CEO after the Robert Chioini drama, Rockwell Medical has brought in Eli Lilly vet Andrea Heslin Smiley as a board member. Smiley has been president and CEO at VMS BioMarketing for nine years.
→ Spectrum Pharmaceuticals — which saw its shares crater last December — has recruited Nora Brennan to its board of directors. Brennan currently serves as CFO of TELA Bio and has previously served as CFO at Xeris Pharmaceuticals.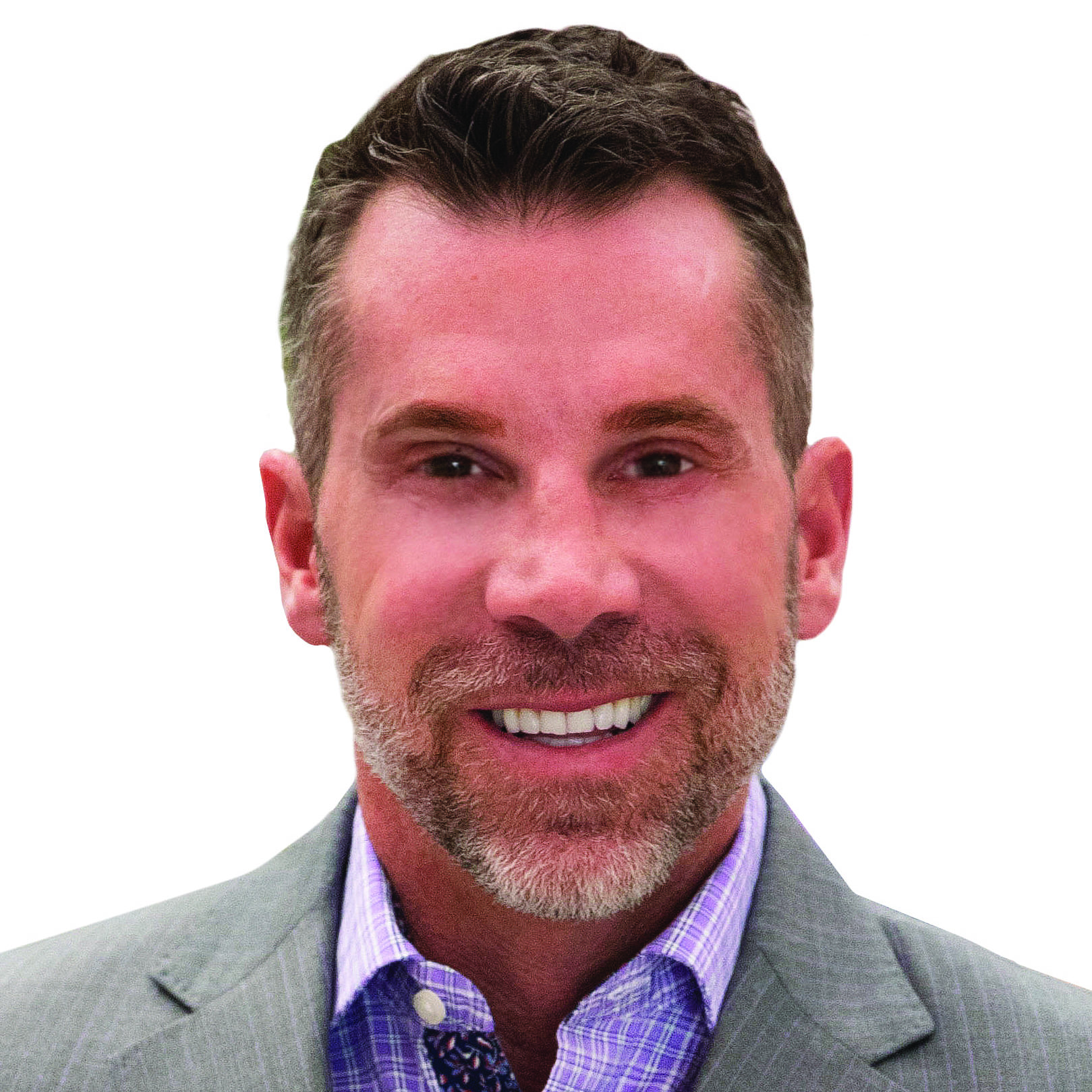 Jeffrey Vacirca
→ BeyondSpring, a cancer-focused biotech with deep roots in China, has named Jeffrey Vacirca a member of its board of directors. Vacirca comes from New York Cancer & Blood Specialists, where he serves as CEO and chairman. In addition, he sits on the boards of OneOncology, the American Red Cross of Greater New York, New York Cancer Foundation, Odonate Therapeutics and Spectrum Pharmaceuticals.
→ SAB Biotherapeutics has appointed Mani Mohindru and Merck vet Mervyn Turner to its board of directors. Mohindru was the former CFO of CereXis and was CFO and chief strategy officer at Cara Therapeutics. Meanwhile, Turner currently operates his own consulting firm, MJ Turner Consulting.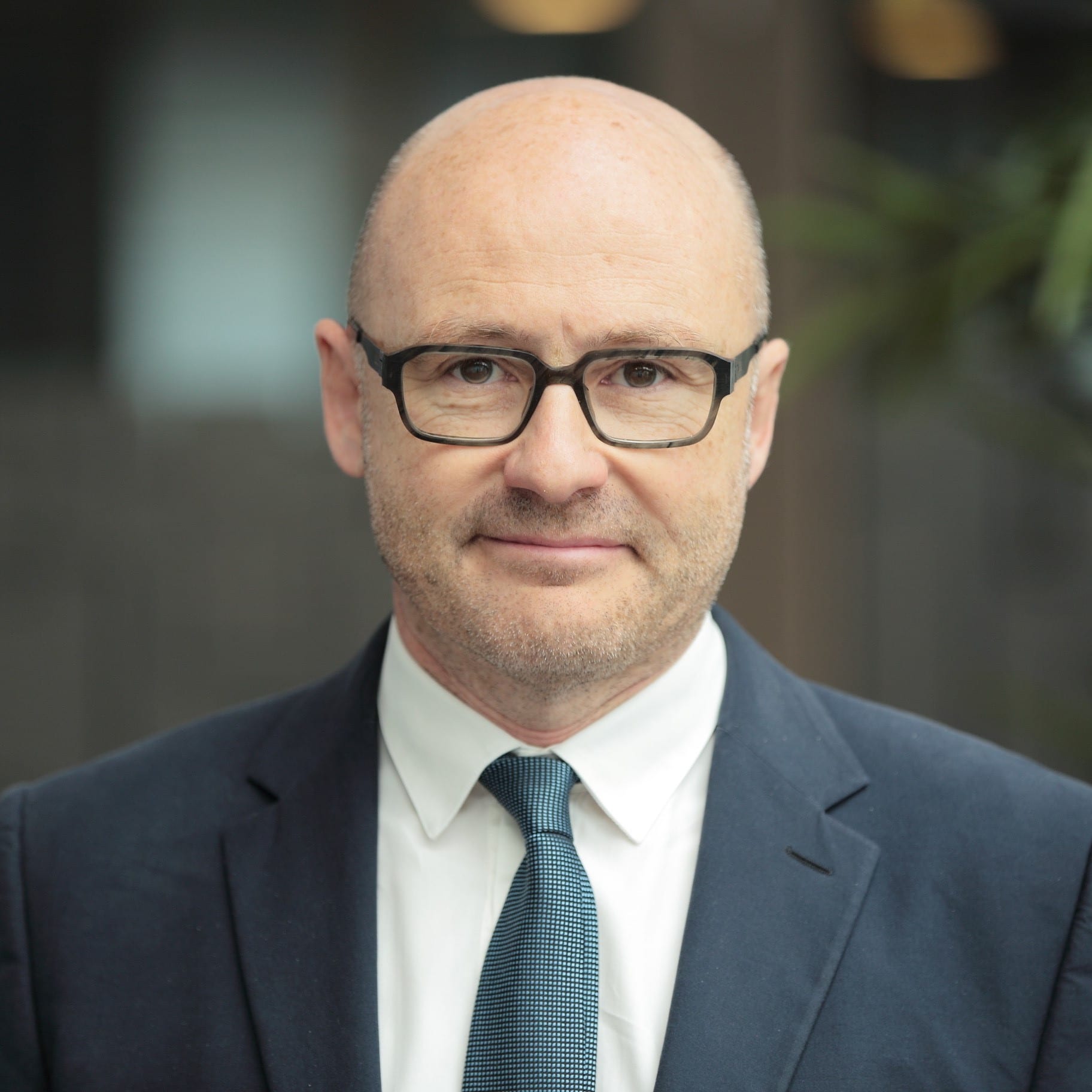 Michel Thérin
→ Medtech Tissium has pulled in Michel Thérin to its board of directors. Currently, Thérin is president of advanced therapies at Siemens Healthineers. Prior to that, he spent more than a decade at Medtronic.
→ Manufacturing tech company Ori Biotech has reeled in Morrie Ruffin, Jian Irish and Deanna Petersen to its advisory board. In addition, the company has made several new appointments with the hiring of David Smith as VP of technical operations; Shaun Mansfield as scientist; and Amisha Patel as quality manager.
→ Israel-based MeMed has welcomed Chris Hibberd to its board of directors. Currently, Hibberd serves as CEO and executive chairman of Nucleix.