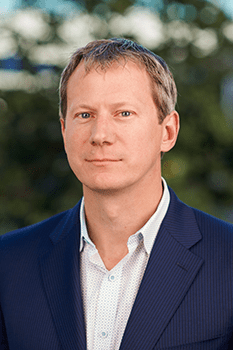 Eric Ostertag
Teneobio may be best known for its pact with AbbVie and Gilead, but before its big break the bispecific player had licensed its antibodies for a different use: as binders in CAR-T therapies being developed by Poseida.
Now, the biotechs are expanding their partnership, with Poseida exercising four options to deploy Teneobio's heavy chain only domain antibodies commercially.
The commercial licensing fees remained under wraps, but Teneobio is eligible for $250 million in milestones for these CAR-Ts against undisclosed targets.
"We have evaluated a large number of binding technologies for use in our CAR-T platforms and view single domain antibodies as one of the most superior," Poseida CEO Eric Ostertag said in a statement. "In our view, the fact that Teneobio's VH binders are fully human makes them a better option than camelid VHH single domain antibodies." — Amber Tong
Bayer sells PRV to argenx for $98 million
Argenx has a new tool at its disposal to speed along its drug development — a priority review voucher.
The Dutch biotech announced it has purchased a PRV from Bayer for $98 million to advance review of a future program for its FcRn antagonist efgartigimod. Argenx's lead indication for the candidate is in generalized myasthenia gravis, which is on track to be submitted this year and will not use the PRV.
Efgartigimod is being evaluated in three separate indications, the farthest-along being primary immune thrombocytopenia currently in a Phase III trial for the IV formulation. A second Phase III is expected to start by the end of 2020 for subcutaneous efgartigimod in this indication.
Argenx is also studying the candidate to treat chronic inflammatory demyelinating polyneuropathy and pemphigus vulgaris. In CIDP, a Phase II study is ongoing, while argenx expects to start a Phase III in PV before the end of the year. — Max Gelman