Amgen is shrugging off a 14-year development alliance and the tens of millions of dollars spent to develop a new heart drug at Cytokinetics after a Phase III trial turned up weak data — leaving Cytokinetics to soldier on alone.
Omecamtiv mecarbil technically worked, meeting the primary composite endpoint in the Phase III GALACTIC-HF study. But it missed a key secondary endpoint, which analysts had been following as a key marker for success — reduction of cardiovascular (CV) death. While Cytokinetics celebrated the results, its stock tanked 43% upon the news, and analysts warned of an uncertain path ahead. Now, Amgen wants out.
"Cardiovascular disease is one of the most significant public health issues in the world which means patients need more innovation, not less," Amgen said in a statement on Monday. "…Unfortunately, the results of GALACTIC-HF did not meet the high bar we had set for the program."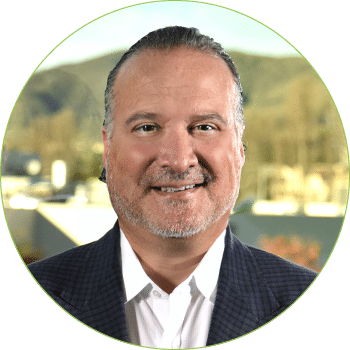 Robert Blum
In an interview with Endpoints News earlier this month, Cytokinetics CEO Robert Blum said whether they'll approach regulators was still up for discussion. But despite the loss of their longtime partner, Blum said in an investor call on Monday that he doesn't "foresee a scenario in which we do not engage regulatory authorities, and seek feedback around a potential registration path forward."
In addition to omecamtiv, Amgen is returning the rights to AMG 594, a Phase I candidate in development for HFrEF and other types of heart failure. On the investor call, Blum spun the setback as an opportunity to "reclaim" the candidates and go the path alone.
SVB Leerink analysts saw this coming. "We agree with Amgen that omecamtiv is unlikely to be a competitive drug in heart failure with reduced ejection fraction (HFrEF), as the large Phase 3 study failed to achieve the high bar that investors/company had expected (expecting >20% CV risk reduction and mortality benefit)," Geoffrey Porges, Ke Yuan and Charles Song wrote in a note to investors on Monday.
"We don't expect Amgen's stock to move significantly on this news as most investors had already discounted the potential of this program after the topline result was announced in early October," they added.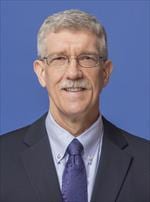 John Teerlink
Cytokinetics' stock was up 0.53% on Monday, hovering around $16 a share.
Omecamtiv mecarbil works by targeting myosin, a protein that converts chemical energy into mechanical force in the heart. Since 2005, it's been through 11 Phase I studies with over 300 patients and 7 Phase II studies with over 1,400 patients.
In the 8,250-person GALACTIC-HF study, it reduced the odds of hospitalization or other urgent care for heart failure by 8%. The risk of first heart failure event was reduced by 7% in the treatment arm, but it "did not individually reach statistical significance with a nominal p value of 0.06," University of California San Francisco professor and GALACTIC-HF executive committee chair John Teerlink said in a call with investors a couple of weeks ago. Overall change in condition — measured using the Kansas City Cardiomyopathy Questionnaire — also failed to achieve statistical significance, Teerlink said.
At AHA, Blum touted the results from certain subgroups of patients, including those with lower ejection fraction, which he said the drug had a "doubling effect on." Executive VP of R&D Fady Malik said this month that there were some groups of more severe" patients in which the drug had a greater effect.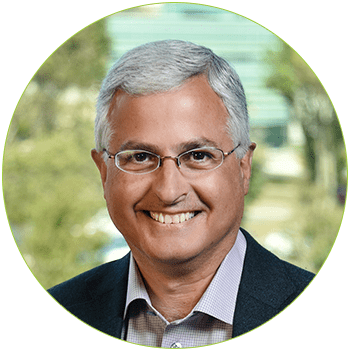 Fady Malik
But others aren't seeing much of a silver lining. "While the CV benefits seem to be real and better, it remains unclear if the existing dataset is sufficient to support a regulatory filing based on this pre-specified subgroup analysis," the SVB Leerink analysts wrote after the AHA presentation. Mizuho's Salim Syed wrote that Cytokinetics will need to "execute a bit more on omecamtiv and show investors there is a path."
Amgen paid Cytokinetics $42 million in upfront and technology access fees to develop and commercialize the drug back in 2007. It also purchased 3.4 million shares of the biotech's common stock at $9.47 apiece, totaling about $33 million.
Amgen granted a sublicense to Les Laboratoires Servier and Institut de Recherches Internationales Servier to commercialize omecamtiv in Europe and the Commonwealth of Independent States, including Russia, back in 2016. The sublicensed rights are still in effect, now under Cytokinetics.
The recent news adds to a tumultuous couple of years for Cytokinetics, which has struggled to meet key endpoints in its ALS trials. Its lead muscle drug crashed and burned in a Phase III ALS trial, and its reldesemtiv flopped in a Phase II study last year.