George Church and his graduate students have spent the last decade seeding startups on the razor's edge between biology and science fiction: gene therapy to prevent aging, CRISPRed pigs that can be used to harvest organs for transplant, and home kits to test your poop for healthy or unhealthy bacteria. (OK, maybe they're not all on that razor's edge.)
But now a new spinout from the Department of Genetics' second floor is tackling a far humbler problem — one that major company after major company has stumbled over as they tried to get cures for rare diseases and other gene therapies into the clinic and past regulators: How the hell do you build these?
"There's a lot happening for new therapies but not enough attention around this problem," Lex Rovner, who was a post-doc at Church's lab from 2015 to 2018, told Endpoints News. "And if we don't figure out how to fix this, many of these therapies won't even reach patients."
This week, with Church and a couple other prominent scientists as co-founders, Rovner launched 64x Bio to tackle one key part of the manufacturing bottleneck. They won't be looking to retrofit plants or build gene therapy factories, as Big Pharma and big biotech are now spending billions to do. Instead, with $4.5 million in seed cash, they will try to engineer the individual cells that churn out a critical component of the therapies.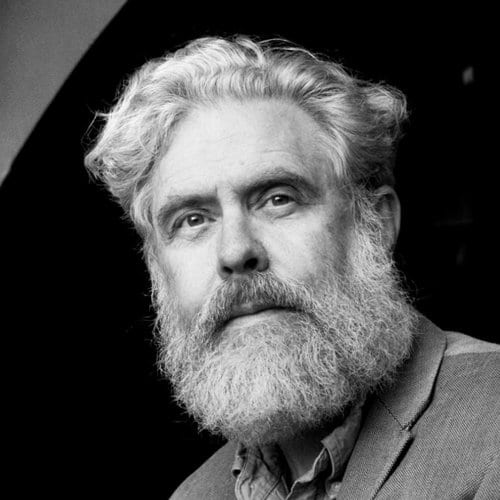 George Chruch
The goal is to build cells that are fine-tuned to do nothing but spit out the viral vectors that researchers and drug developers use to shuttle gene therapies into the body. Different vectors have different demands; 64x Bio will look to make efficient cellular factories for each.
"While a few general ways to increase vector production may exist, each unique vector serotype and payload poses a specific challenge," Church said in an emailed statement. "Our platform enables us to fine tune custom solutions for these distinct combinations that are particularly hard to overcome."
Before joining Church's lab, Rovner did her graduate work at Yale, where she studied how to engineer bacteria to produce new kinds of protein for drugs or other purposes. And after leaving Church's lab in 2018, she initially set out to build a manufacturing startup with a broad focus.
Yet as she spoke with hundreds of biotech executives on LinkedIn and in coffee shops around Cambridge, the same issue kept popping up: They liked their gene therapy technology in the lab but they didn't know how to scale it up.
"Everyone kept saying the same thing," Rovner said. "We basically realized there's this huge problem."
The issue would soon make headlines in industry publications: bluebird delaying the launch of Zynteglo, Novartis delaying the launch of Zolgensma in the EU, Axovant delaying the start of their Tay-Sachs trial.
Part of the problem, Rovner said, is that gene therapies are delivered on viral vectors. You can build these vectors in mammalian cell lines by feeding them a small circular strand of DNA called a plasmid. The problem is that mammalian cells have, over billions of years, evolved tools and defenses precisely to avoid making viruses. (Lest the mammal they live in die of infection).
There are genetic mutations that can turn off some of the internal defenses and unleash a cell's ability to produce virus, but they're rare and hard to find. Other platforms, Rovner said, try to find these mutations by using CRISPR to knock out genes in different cells and then screening each of them individually, a process that can require hundreds of thousands of different wells, each with a different group of mutant cells.
"It's just not practical, and so these platforms never find the cells," Rovner said.
64x Bio will try to find them by building a library of millions of mutant mammalian cells and then using a molecular "barcoding" technique to screen those cells in a single pool. The technique, Rovner said, lets them trace how much vector any given cell produces, allowing researchers to quickly identify super-producing cells and their mutations.
The technology was developed partially in-house but draws from IP at Harvard and the Wyss Institute. Harvard's Pam Silver and Wyss's Jeffrey Way are co-founders.
The company is now based in SoMa in San Francisco. With the seed cash from Fifty Years and First Round Capital, Rovner is recruiting a team and looking to raise a Series A. They're in talks with pharma and biotech partners, while they try to validate the first preclinical and clinical applications.
Gene therapy is one focus, but Rovner said the platform works for anything that involves viral vector, including vaccines and oncolytic viruses. You just have to find the right mutation.
"It's the rare cell you're looking for," she said.