It's taken close to 2 years, but Simeon George and his team at SR One have completed their spinout from GlaxoSmithKline, ending a saga as one of the longest running venture arms of Big Pharma as they go out on their own to forge the next chapter with a new and independent $500 million fund.
GSK is sticking with the spinout, this time as a minority investor — though a big one. And I'm told that the R&D group at GSK will remain involved in evaluating their new plays, helping with the scientific due diligence involved in scouting the world for new opportunities during a period of explosive growth in biotech investing.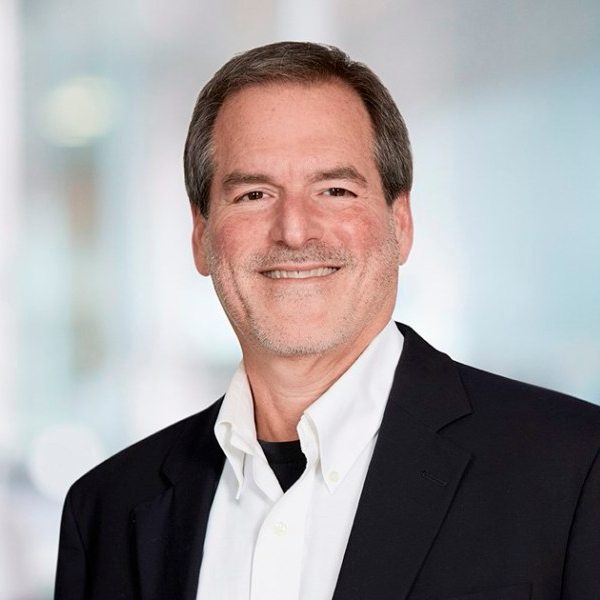 Hal Barron GSK
As I noted when I broke this story in early 2019, GSK R&D chief Hal Barron has been scooping together GSK resources for his own investment strategy, one that has aligned the pharma player with collaborators like Vir, 23andMe and Lyell, which have consumed hundreds of millions of dollars as Barron went about the business of creating a foundation of new early- through late-stage drugs for oncology and Covid-19 while pursuing his own strategy carefully calibrated around the big spotlight on genomics.
So what's happened in the interim, since my first report in early 2019?
George tells me that they've been working out the new relationship, building the first independent fund, recruiting new partners and restructuring the venture firm — all on Zoom throughout much of this year.
"It took 2 years to figure all those pieces out," he says.
But now that they have got it all hammered out, they'll stick with their core focus on early-stage investing, while relying on a pair of experienced new recruits in Europe to start up new companies on the continent.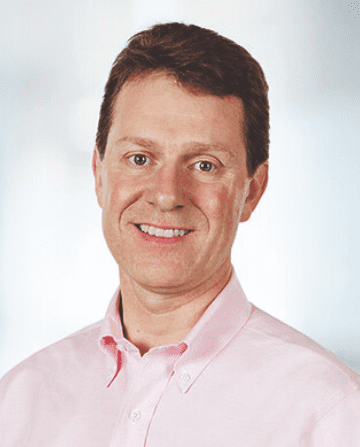 David Redfern
"It did take awhile," says GSK chief strategy officer David Redfern, in part because there was no huge rush to the exit.
Both George and Redfern pointed out that SR One's primary purpose was to gain an attractive return, something that has worked out well — particularly in recent years.
To uncouple, Redfern says, they had to sort the team out, be clear who leads it and who is attractive to investors. "There were some people changes," he says.
They debated whether to go to the equity market, with some funds in the UK listed on the market, but decided it wasn't the best way to go. They then had to raise money and deal with the regulatory aspects.
In the end, Redfern says, GSK contributed 44% of the $500 million, which started out in search of $400 million and then climbed to the hard cap.
"We weren't in a big rush," says Redfern. "It was more important it happened in the right time."
This year marks the 35th anniversary of the founding of SR One by GSK, which dates back to the George Poste era at SmithKline. They were an early investor in high profile companies like Nimbus, Principia (newly bought out by Sanofi) and CRISPR Therapeutics, one of the pioneering gene editing companies in drug development. And they are as deeply burrowed into the life sciences sphere as any investor in the industry, with all the connections and relati0nships that implies.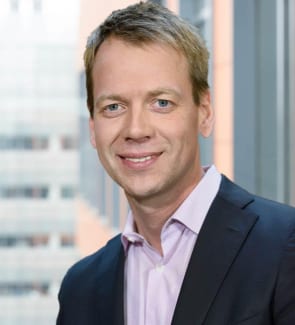 Rodger Novak
Those prime investments of theirs also led to some key additions to the crew. CRISPR co-founder Rodger Novak has stepped in as a venture partner for their European group, along with Eliot Charles, a Genentech vet who was founding COO at Principia and now works out of London after joining SR One last year. They'll be playing a big role in terms of starting up new biotechs on the continent, says George.
So what's George's take on the current go-go environment for biotech? Are we headed for a fall? Will there be sustained investments at this level?
The answer to that question is whether startups can keep on delivering big leaps of innovation, as we've been seeing this year in mRNA vaccines for the pandemic, or through gene editing, cell therapies and so on.
"You have to continue to show these major advances," he says. And then when there is a pullback, he adds, you have to be prepared to continue to invest in big scientific advances through the pullback. Right now, it's full speed ahead.