Paul Hudson headed into the Élysée Palace, summoned by French President Emmanual Macron, in deep trouble with the country's governing elites who were offended by his suggestion that the US would get first dibs on Sanofi's Covid-19 vaccines.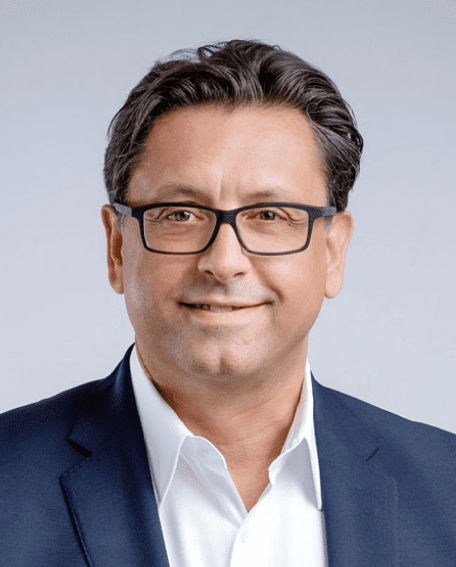 Paul Hudson
The CEO emerged, as it would be announced a month later in June, with a plan to invest in vaccine R&D in its home country and a bold declaration that "Sanofi's heart beats in France."
In keeping with those promises, he's injecting €50 million into France-based Jeito Capital — another first according to the private VC firm.
Rafaèle Tordjman, the Sofinnova vet who launched Jeito this January with €200 million, believes it's not just the European focus that attracted the pharma giant. She is specific about backing startups that can beat an accelerated path to market ("you lose one year of patent, you lose one year of peak sales"), but not picky about the stage of the company.
"Our model is to go faster for the patient, further with the entrepreneur," she told Endpoints News.
And she has assembled a "multi-talented team that's coming across the whole value chain from translational science to market access" to get biotech execs thinking about trial design, pricing and reimbursement, both in Europe and the US, right away.
Tordjman leads the Paris office alongside J&J vet Sabine Dandiguian, while Rachel Mears, who led business strategy and operations at Forest Labs before it became Allergan, works in New York. The three operational investors bring experience as a reproductive health-focused biotech vet, a researcher on G protein coupled receptors, and a former head of transactions and alliance management at GSK, respectively.
With the exception of ultra early-stage funding, Tordjman said Jeito is open to following a company all the way to post-IPO, dedicating $80 million per deal over the years.
American investors such as RA Capital and Bain Life Sciences are embracing what she calls continuity investing, Tordjman said. That kind of evolution from siloed bets, in her opinion, is much needed in Europe.
Another change she wants to promote at Jeito: assuring entrepreneurs they can dare to be more ambitious.
"It's why I was happy with Neogene, because it is a European deal, but à la US, à la American way, to show other European companies: Let's do that," she said, referring to the $110 million Series A that Arie Belldegrun and David Chang helped put together for Ton Schumacher's cell therapy startup. "Always a question I love to ask entrepreneurs [is] in an ideal world, you have all the money you want, what you will do."
Jeito — a play on a Brazilian word evoking the spirit of "if there's a will, there's a way" — has seen a steady inflow of deals, and both Neogene and SparingVision, a Paris-based ophthalmology player, were selected out of 250 or so they've reviewed as of October. Deals #3 and #4 are on their way, Tordjman suggested.
For Hudson, it all bodes well for giving Sanofi access to the very best medical innovation in the region outside of its BD efforts and venture arm.
"We strongly believe in the potential of France and Europe to become a world-class hub for innovation in life sciences, which just needs the appropriate conditions and a stimulating environment in order to thrive," he said in a statement.