A year after Cirius Therapeutics' lead NASH drug flopped in a large Phase IIb trial, the biotech's chief business and financial officer Brian Farmer is leading another stab at the Holy Grail of liver disease through the small Seattle-based biotech Inipharm.
The Frazier Healthcare portfolio company landed a $35 million Series A, bringing its total raise to about $40 million. Farmer says he'll use the funding to push the lead program — which targets the HSD17B13 gene —through IND filing and into the clinic. And while the CEO and co-founder declined to offer a specific timeline, he said "next year is kind of a very important year for us," adding that they'll be talking more about data and plans for human trials.
Brian Farmer
Evidence suggests that loss of function or variation of HSD17B13 is linked to lower rates and less severity of liver disease, like cirrhosis among alcoholics or NASH. "Something is going on with this loss of function that is beneficial," Farmer said.
What Inipharm is trying to do is mimic it. They aren't the first biotech to go after the gene — there are multiple others, including Regeneron and Alnylam, who teamed up in 2018 to work on an RNAi gene silencing platform. Inipharm's approach, Farmer says, is what's different.
Rather than knock down the protein levels produced by the gene using RNAi, Inipharm is looking to use small molecule inhibitors to modulate the protein's activity. "We think actually you might want to have the protein around sometimes," Farmer said.
"The aspect of NASH that most concerns people is the later stage fibrosis and progression to cirrhosis; that's really what is most compelling about treating NASH. And that's where we would be," he added later.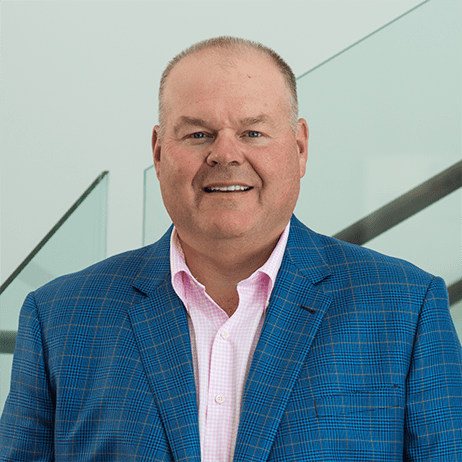 Bob Baltera
About three quarters of Inipharm's small team hails from Mavupharma, where Farmer served as CBO until it was bought by AbbVie last year. The company touts Gilead and Calistoga Pharmaceuticals vet Heather Hsu as its CSO, as well as Cirius CEO Bob Baltera and serial life sciences founder Michael Gallatin on its board of directors. The company launched in 2018 out of Frazier, which chipped in to the recent Series A. 5 AM Ventures, Wu Capital and Jubilant Biosys also lent a hand.
"One great thing about this company is it's largely the same team from Mavupharma, so just the chance to get some of those people back together … an expert team at building a company in kind of the same setting with a pretty new target, not a lot known … was really attractive," Farmer said.
The CEO knows from experience how challenging the field is. Goldman Sachs dubbed 2019 the "Year of NASH," only for a string of biotechs to report NASH failures, including Cirius. The biotech withdrew an $86 million IPO filing after missing the primary endpoint in a large Phase IIb study. Gilead also flopped in two large Phase III trials that year, and CymaBay's market cap shrank considerably after its drug appeared to be making patients worse.
Farmer said HSD17B13 is a "fascinating target," and given the number of diseases it could treat and the complexity of the biology, he doesn't foresee a "winner take all" situation. "RNAi is a fairly well-established platform … in certain settings we might find ways to do things that RNAi can't do and RNAi might be able to do things that we can't do," he said. "I hope RNAi is successful, helps patients and it establishes a target … (I) wish them well."