The signs were there: A couple of months ago, Silverback Therapeutics quickly pulled in $163 million in two back-to-back rounds for what CEO Laura Shawver called "an important growth phase." As expected, the Seattle-based biotech turned in its S-1 on Tuesday seeking a $100 million IPO.
Silverback could be one of more than 72 biotech and biopharma companies to hit Wall Street this year, contributing to a record raise of over $13 billion. Many upsized their offers, and if Silverback follows suit, it could stand to raise much more than its $100 million bid. A couple of weeks ago, Nasdaq head of healthcare listings Jordan Saxe pegged a "fair estimate" of 75 debuts and just under $14 billion in proceeds to round out the year.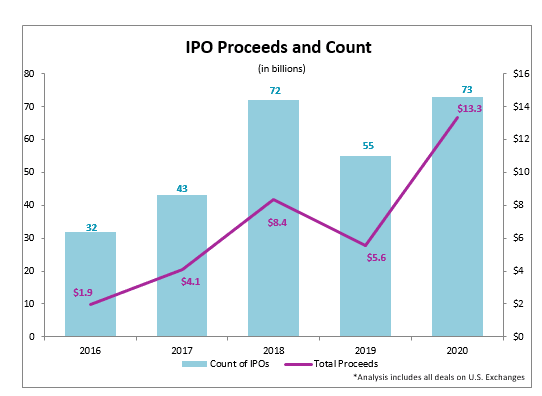 A chunk of Silverback's proceeds will be used to develop its own twist on antibody-drug conjugates, which are making a comeback. While other ADCs deliver cancer-killing toxins, Silverback's three candidates rely on a TLR8 agonist with a cancer-directed antibody. The lead drug, SBT6050, delivers a TLR8 agonist to HER2-expressing tumors in the hopes of activating and reprogramming myeloid cells to drive an immune response. It's currently in Phase I/Ib testing, with an interim data readout from dose-escalation cohorts expected in the first half of next year.
The biotech's two other candidates have yet to reach the clinic, though one is relatively close, according to Silverback. SBT6290 is a "TLR8 linker-payload conjugated to a monoclonal antibody that targets Nectin4, which is expressed in certain bladder, triple negative breast, head and neck, and non-small cell lung cancers," the S-1 states. Silverback plans on filing an IND in the Q4 of 2021. Its third TLR8 candidate features an ASGR1 monoclonal antibody, which could potentially treat chronic hepatitis B virus infection (cHBV).
"TLR8 is the innate immune receptor expressed in human myeloid cells, and the ability then to systemically deliver an agent, whose activity is localized to the site of the tumor and only activates myeloid cells in the tumor is a very exciting therapeutic," CSO Valerie Odegard told Endpoints News back in March.
Since its founding in 2016, Silverback has burned through $83.6 million. OrbiMed, which led the company's $47.5 million Series A in 2018, holds 35% of shares, while US Venture Partners, which led the $78 million Series B, holds 10.1%. Co-founder and OrbiMed partner Peter Thompson also has 35% of the stock, and Shawver 3.6%.
It'll list under the ticker $SBTX.
Other ADCs in the cancer space include Immunomedics' Trodelvy, which was recently approved for metastatic triple-negative breast cancer. The biotech was acquired by Gilead for $21 billion last month. New data in urothelial cancer sets the drug up to compete with Seattle Genetics' ADC Padcev.
Earlier this year, Daiichi Sankyo and AstraZeneca's Enhertu was approved for breast cancer months ahead of schedule. And Roche's Kadcyla, approved for HER-2 positive breast cancer, scored huge sales last year.