Five Prime Therapeutics $FPRX has kept a relatively low profile following a flop in pancreatic cancer in late 2017. But the biotech declared victory in gastric cancer Tuesday after releasing topline data from a 155-person Phase II study.
The South San Francisco-based company announced that its experimental drug bemarituzumab, in combination with chemotherapy, met all of its pre-specified efficacy endpoints. Five Prime was aiming for a new pathway in the fibroblast growth factor receptor 2b, which is overexpressed in about 30 percent of all HER2 negative gastric cancers, the company says.
Investors were thrilled with the news, as the company's stock price nearly quadrupled within an hour of the announcement. Ahead of Wednesday's bell, the shares remain up by about 400%.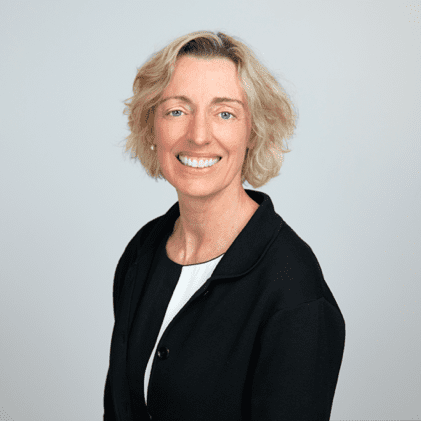 Helen Collins
For efficacy, Five Prime set their sights on p-values for a 2-sided alpha of less than 0.2, rather than the typical 0.05. That plan involved the three endpoints of progression free survival, which was the primary, overall survival and overall response rate. CMO Helen Collins tells Endpoints News their statistical analysis plan followed this strategy because the trial was a small Phase II trial, rather than a large Phase III.
"We had pre-specified the statistical significance at 0.2, which is typically what you do for a Phase II trial because it's much smaller than a Phase III," Collins said. "And our goal of this trial was to get a greater understanding of exactly who benefits and who doesn't benefit, so that's the main thing. And this is in some other ways much better than a typical Phase II because it's randomized, double-blind, placebo-controlled and that's why we're thrilled to see the benefit that we're seeing."
At progression free survival, outcomes improved from 7.4 months to 9.5 months, hitting a p-value of 0.073, while overall response rate improved by 13.1%, good for a p-value of 0.106. But in overall survival, which CEO Tom Civik later said in a call to investors would likely be the primary for a potential Phase III trial, Five Prime saw a median of 12.9 months in the control arm and did not reach a figure in the treatment arm. That hit a p-value of 0.027.
Civik noted in that call that overall survival for the standard of care is generally 5 to 7 months.
Originally, Five Prime set out to conduct this trial as a Phase III intending to enroll about 550 patients back in 2018, Civik told Endpoints News. But after pausing enrollment last November, the company converted the study into a Phase II this past May in order to get a look at the data sooner.
Though Collins said the purpose of this trial was "not designed to be filed" to the FDA given the higher p-values, Civik said the company is going to approach regulatory bodies to see how they view the data.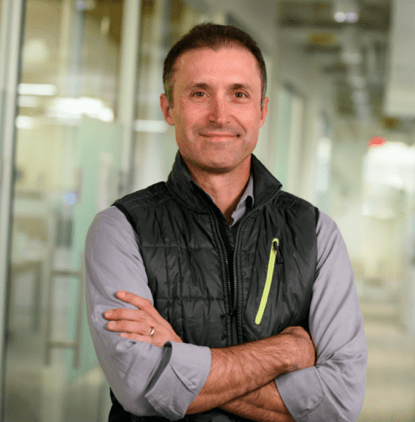 Tom Civik
"We've got 155 patients and the trial was executed just like a Phase III trial, so we've got quite a bit of subgroups that we can interrogate," Civik said. "We're going to take our time and make sure we fully go through all that data, and then we will start talking to regulatory authorities across the world about what are the next steps. The study was not designed as a Phase II to be label-enabling, but it would be completely appropriate for us to have those conversations with the authorities as to what they think of the data and to what the potential next steps might be."
For safety, side effects were comparable in both arms at all levels, with grade 3 events occurring more frequently in the treatment arm 82.9% to 74%. More patients discontinued bemarituzumab compared to placebo 34.2% to 5.2%.
Cowen analyst Boris Peaker is pegging peak sales at around $400 million annually in the US, with an expected pivotal Phase III likely to take two years. In the best case scenario, that could result in a potential approval sometime in 2023, he wrote to investors.
Wedbush's Robert Driscoll took a highly positive view of the results as well, writing to investors:
Given the consistency of the data with other 1L gastric cancer studies, high quality nature of this double-blind, placebo-controlled study, as well as the significant unmet need, we see potential for accelerated approval for bema in FGFR2b-overexpressing gastric cancers.
Bemarituzumab is a targeted antibody that blocks FGFs from binding and activating FGFR2b, and Five Prime hopes that it will inhibit several pathways. Though the trial was measured for gastric and gastroesophageal junction cancers, the drug could be applied to other cancers with the FGFR2b target.