GSK subsidiary ViiV Healthcare is notching another win on its scorecard for cabotegravir, the long-acting injectable it hopes can supplant Gilead's daily pill for HIV prevention.
The company reported back in July that a head-to-head study showed that cabotegravir is 66% more effective than Gilead's Truvada among men and transgender women who have sex with men. Now, a second trial suggests that the superiority also holds true in women.
The new data beef up the package ViiV plans to take to the FDA — once it hears back on the refiled application for its once-rejected monthly treatment regimen.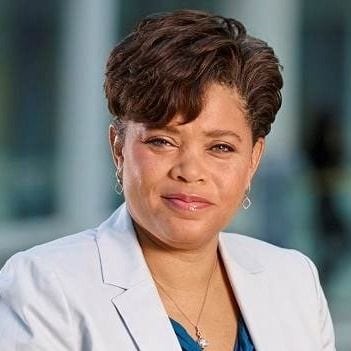 Kimberly Smith
At an interim analysis from HPTN 084, conducted through the HIV Prevention Trial Network, the data safety monitoring board indicated that the drug met its primary endpoint and recommended that the trial be unblinded. When compared to Truvada 200 mg and 300 mg daily, which is the current standard of care, cabotegravir was 89% more effective as pre-exposure prophylaxis (PrEP) among women.
Drill down to the numbers, and ViiV noted that among the 38 women who acquired HIV, 34 were taking Truvada, translating to an HIV incidence rate of 1.79% compared to 0.21% in the cabotegravir arm.
It appears to show an even bigger benefit than what's shown in HPTN 083, the companion study focusing on men and transgender women who have sex with men. There, with 0.41% incidence rate in the injection group and 1.22% in the pill group, the difference was 66%.
HPTN 084 enrolled volunteers in Botswana, Kenya, Malawi, South Africa, Swatini, Uganda and Zimbabwe. Women in the region bear a disproportionate burden of the HIV epidemic, protocol chair Sinead Delany-Moretlwe said.
Myron Cohen, a co-principal investigator, echoed her in calling the combined results from the two trials "landmark findings"
"Women need more effective choices for HIV prevention," Kimberly Smith, head of R&D at ViiV, said in a statement. "If approved, long-acting cabotegravir will provide an option that reduces the number of annual dosing days from 365 to six. In addition, long-acting cabotegravir can be discretely administered and may empower women to reduce their risk of HIV acquisition without the need for negotiation with their sexual partner."
ViiV has been testing cabotegravir to both treat and prevent HIV. In the treatment setting, the drug is combined with J&J's rilpivirine and designed for a subset of patients — estimated to be around 10% to 15% — who are already virologically suppressed, have never experienced virological failures, and have not developed resistance to either of the ingredients.
The FDA is reviewing the two-drug treatment, dubbed Cabenuva, after issuing a complete response letter in late December for its first submission. ViiV expects a new decision in early 2021.