Last year the M&A spotlight in biopharma centered on big money and some large appetites for pipeline and portfolio restructuring. This year is all about bolt-ons and the careful devouring of new pipeline assets.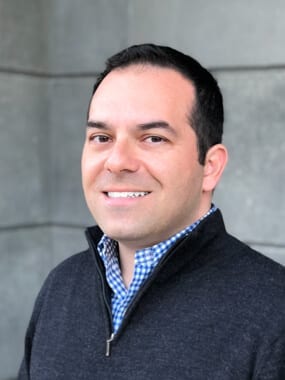 Chris Dokomajilar
A few weeks ago we asked the incomparable Chris Dokomajilar, who heads DealForma, to run a cut of the numbers on all the biotech M&A deals of any consequence for 2020. Below, you'll find everything above the $50 million low-water mark.
Today's Merck deal will fit in as the 6th largest buyout pact of the year, with the $21 billion Immunomedics acquisition and the $13 billion MyoKardia buy tipping the scales at the top. It also follows on the the heels of the $4 billion AskBio acquisition from Bayer a few days ago, with $2 billion upfront for a gene therapy platform play that also qualifies for the year's top 10 M&A deals.
Immunomedics gained attention for its antibody-drug conjugate work with Trodelvy, approved for triple negative breast cancer. That was a Gilead deal from Dan O'Day's shop, where remaking the pipeline is a big, big focus — particularly with filgo's fate hanging in the balance as the FDA provides feedback following a crucial CRL. And it followed the $5 billion Forty Seven buyout, underscoring Gilead's interest in growing the oncology segment of the pipeline.
This is Merck's first significant buyout of the year, as R&D chief Roger Perlmutter starts to head toward the exit as R&D chief. Their BD team has been much more engaged in licensing pacts, and outside their big commercial pact with AstraZeneca, those have not been large — until they signed on to partner with Seagen on a $4.5 billion pact 2 months ago with close to $1.9 billion in cash to ally themselves on an ADC for triple negative breast cancer.
ADCs had a heyday some years ago, then cooled off considerably. Now they clearly have emerged as a leading field where the majors are prowling for assets.
Given the relatively modest amount of money that VelosBio has spent after raising a $58 million launch round jut 2 years ago, investors clearly have to be happy with the premium they're getting. A big crossover round last summer likely put them on the path to an IPO, which also helps illustrate how biotechs have various sources to build up big cash reserves. If a buyer isn't offering a big premium these days, there are plenty of alternative financing sources available to ignore any overtures.
Unless you're desperate, and no one wants to buy a marginal player in R&D these days.
The majors can afford to pay top dollar for the most interesting R&D deals, especially when they're convenient bolt-ons, rather than the transformative style pacts like the Shire buyout by Takeda or the much larger Celgene acquisition from Bristol Myers.
Here's a look at the M&A picture to date: