For a company that launched in the early months of the pandemic, Q32 Bio had its fair share of run-ins with the new normals under Covid-19.
Mike Broxson
The original plan, for instance, was to conduct first-in-human studies of the IL-7 receptor antibody it licensed from Bristol Myers Squibb in the Netherlands. But they realized shortly after that while the country was beginning to open up clinical trials, there were additional restrictions on drugs that tampered with immunological mechanisms.
"We didn't have any sense for the timing of being able to get into the clinic," CEO Mike Broxson told Endpoints News. "The team decided in June with board support to pivot and do our Phase I work in Australia."
So the group led by CSO Shelia Violette revised its filing, figured out manufacturing and quickly got a green light to move their study to the Southern Hemisphere. And on Tuesday, the first health volunteer was dosed with ADX-914 — setting them up nicely to take the wraps off $60 million in fresh Series B cash.
Next year will be pivotal for the biotech, said Broxson, a Takeda vet for whom quarters come as a natural way of measuring time. Not only are interim readouts for -914 slated for Q4, but the first fusion protein generated on Q32's platform is expected to enter Phase I around the same time.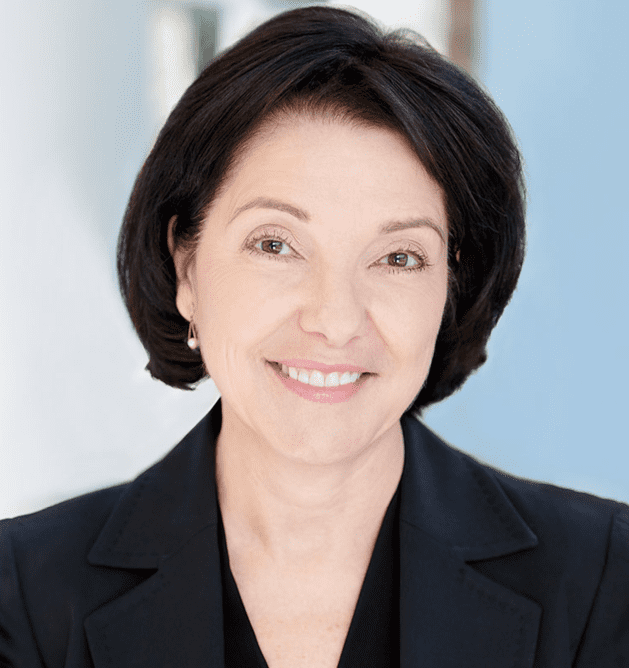 Shelia Violette
By grabbing tissue-specific targets on one end and ferrying a complement regulator on the other, the technology promises to generate next-gen complement drugs that can be delivered to organs where complement fragments have been deposited — and get out of circulation once that's done.
"Our goal is to preserve systemic complement surveillance, not inhibiting in a longterm way," Broxson said.
While the mechanism is distinct from IL-7R, Broxson added that the complement program, ADX-097, actually shares certain applications with the lead drug such as lupus and arthritis.
With -914, though, Q32 is initially aiming to start with Sjögren's disease, provided the data pan out. France's Servier is partnering with OSE on a clinical drug that similarly targets IL-7R, so they will also be watching the field closely.
As for the complement drug pipeline — there is a slew of preclinical programs lined up after -097 — the focus will be on the kidney and the skin.
The new financing should last them two and a half years while they sort it all out, Broxson said, and grow out the team to 30 staffers. Most of Q32 Bio's team is still working remotely while lab-based staffers settle into rotation schedules.
Compared to operations, though, the fundraising process struck him as fundamentally different.
The two years he spent as the chief of Goldfinch Bio was filled with trips to New York, San Francisco and Boston, he recalled. Without travel and the need to get dressed up, his talks with investors this time around were less formal and more efficient.
"I think it will be a hybrid — some aspects of it will be remote, perhaps first calls, second calls," Broxson said when asked for predictions about the future.
Orbimed Advisors and Acorn Bioventures led the Series B. Atlas Venture, an early backer of Q32 Bio, returned alongside Osage University Partners, Atlas Venture, Abingworth, Sanofi Ventures, University of Colorado and Children's Hospital Colorado Center for Innovation.