A gene editing player hailing from Beijing has clinched $67 million to steer two of its lead candidates into the clinic — and to prove itself as a CRISPR pioneer in China.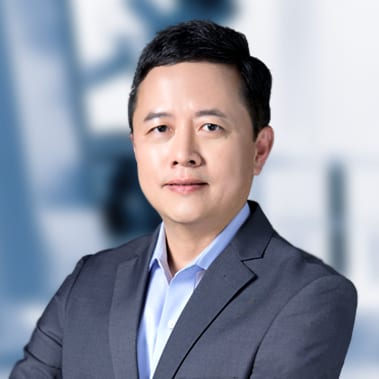 Dong Wei
EdiGene gathered the Series B from a slate of top-tier Chinese investors, including 3H Health Investment (who led the round), Sequoia Capital China, Alwin Capital and Kunlun Capital. Previous backers, including IDG Capital, Lilly Asia Venture, Huagai Capital and Green Pine Capital Partners, also participated.
With the new cash, the biotech has officially crossed the $100 million mark in fundraising over the past two years, according to CEO Dong Wei.
"The round enables us to further scale up and transform our pipeline into clinical-stage, which is also a big step forward in building a globally competitive gene editing company," Wei said in a statement.
CRISPR may have had a bad rep in China in the aftermath of a scandalous human experiment in which Jiankui He — who's since been cast as a rogue scientist and sentenced to three years in jail — created the world's first known gene editing babies by tinkering with a gene of an embryo in an attempt to confer protection against HIV. But EdiGene, which was launched in 2015 and has set up a BD office in Cambridge, MA in addition to headquarters in Beijing and a GMP & application center in Guangzhou, clearly enjoys a different position.
"EdiGene is leading the wave in China, as they have established outstanding research and development capabilities, and more importantly, they have developed an impressive portfolio of proprietary gene editing tools and product candidates," said Minchuan Wang, a partner of 3H Health Investment.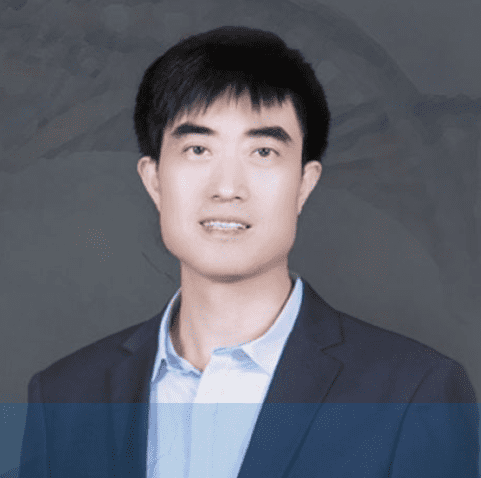 Wensheng Wei
An early San Francisco transplant, Wei began his biotech career at Chiron, took a detour in trading and consulting, then worked his way through a slew of posts at BioMarin, Elan and J&J. His last role in the US — before deciding in 2018 to move back and spend more time with family in China — was Shire's global development team leader for immunology.
It was natural to then join Wensheng Wei, a co-founder of EdiGene and Dong Wei's close friend from Peking University who ended up being a PhD buddy at Michigan State University. By that time, Wensheng Wei was a professor at Peking University's School of Life Sciences and had tasked Dong Wei with finding a CEO for EdiGene after trying, in vain, to recruit him to the job.
The company boasts of four different platforms revolving around CRISPR gene editing tech: ex vivo editing for hematopoietic stem cells, ex vivo editing to create CAR-T cells, in vivo RNA-based editing, as well as high-throughout genome editing screening for drug discovery. Right now, the key priorities are ET-01 for severe β-thalassemia and U CAR-T ET-02 for cancer.
Both are indications where US biotechs have done groundbreaking work, Dong Wei acknowledged in an interview with PharmCube this March. LentiGlobin, bluebird bio's ex vivo therapy for β-thalassemia, has already been approved in the EU.
But when he asked a friend — a bluebird exec — about whether that leaves any room for EdiGene on the market, the answer he got was blunt: Even though the Chinese patient population is large, the country's pricing system and the required investment for manufacturing doesn't justify putting money behind it.
"When the company with the best technology in the world believes there is no investment value in doing this in China, what should we do?" Wei said. "Are we just not going to do it either?"
Ultimately, he added, it all comes down to the ecosystem. In terms of the actual gene editing technology, he reckons that China is on par with international standards — thanks to a serendipitous overlap in the timing for development of gene editing and the Chinese government's emphasis on the biotech industry.
But the US is still way out front in terms of translation, he noted:
For example, when a professor publishes a paper, you'd soon see researchers across Boston and San Francisco Bay Area following up on the technology. This is the augmentation effect; or for example, 90% of VC investment related to gene editing is in Boston and 10% is in San Francisco — this is the clustering effect; and then if you look at the whole biotech field, San Francisco and Boston are essentially equal, and together they take up 80% of all American venture investing. All these are ecosystem effects.

Meanwhile in the US, say Wensheng published a new paper on gene editing. Six months later you'd seldom see other labs applying this new tech to create newer innovation. This is like we conquered a city, but didn't have time to build the city into a better place.
At 5 years old and 100-plus employees, though, the construction crew at EdiGene is ready to roll up their sleeves.