Two months after being rejected by the FDA, Gilead still hasn't decided what to do with filgotinib. And now they have another batch of positive data to weigh in the balance.
Investigators say the drug came through in their Phase IIb/III study of the drug for moderate to severe ulcerative colitis, where Gilead had been looking to add on an approval following an OK for rheumatoid arthritis. Safety issues, however, put a halt to this dream, leaving the big biotech to ponder over the future of a drug that it paid big to partner with Galapagos.
"There remains a tremendous need for treatments that can achieve meaningful and sustained clinical outcomes in ulcerative colitis," said presenting investigator Laurent Peyrin-Biroulet. "These study results showed that filgotinib reduced bleeding and stool frequency while also achieving remission across a range of measures, including endoscopy and histology, in an oral formulation." — John Carroll
Seagen and Astellas show new cohort data for Padcev 
Fresh off a corporate rebranding, Seagen is reporting its first data following the company's name change.
Partnering with Astellas, Seagen announced topline results from the second cohort of patients in a single-arm, Phase II trial for Padcev, an antibody-drug conjugate being studied for locally advanced or metastatic urothelial cancer. Results showed a 52% ORR and an average duration of response of 10.9 months.
Seagen and Astells enrolled 128 patients in the first cohort and 91 patients in the second. Padcev is directed against Nectin-4, a protein located on the surface of cells and highly expressed in bladder cancer.
Researchers are studying Padcev for use in patients who have been previously treated with a PD-1/L1 inhibitor, have not received platinum-based chemotherapy and are ineligible for cisplatin. Padcev received accelerated approval last December based on the results from the first cohort in this trial, and it subsequently demonstrated positive data from the confirmatory Phase III last month.
The approval proved the culmination of a collaboration that began in 2007, in which the companies are splitting the costs and profits 50/50. — Max Gelman
Ligand sells off Vernalis in a $25M deal
Two years after paying $43 million to get its hands on the battered UK biotech Vernalis, San Diego-based Ligand has found a new buyer — for a discount price of $25 million.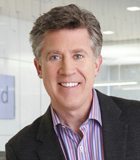 John Higgins
HitGen is coming in with the cash deal, picking up 80 staffers in the process.
Ligand is retaining some of the upside from Vernalis' collaboration deals, and CEO John Higgins says the terms provide an "attractive return."
Added Higgins:
"This is an opportune time to divest the United Kingdom-based operations given our recent acquisitions of four U.S.-based companies that expand our domestic presence and capabilities and fortify our antibody discovery and protein expression businesses."
— John Carroll
Merck KGaA increases stake in Precigen with convertible note
Merck KGaA increased its stake Friday in gene therapy company Precigen, paying $25 million to do so.
The move comes about two years after the company granted Precigen full development rights to its proprietary CAR-T technology platform in exchange for $150 million in stock. Merck KGaA now owns 14.8% of outstanding shares compared to 11.6% before the transaction, as it remains Precigen's largest stakeholder.
Had Merck KGgA not acted last week, the shares automatically would have been transferred by December.
Back in 2018, when Precigen first got the development rights, Merck KGaA characterized the move as an R&D simplification process, wanting to stay focused where they believe they can make the most progress. — Max Gelman
Merck KGaA signs two CRISPR licensing deals
Merck KGaA's MilliporeSigma unit announced Monday that it has signed agreements licensing its CRISPR technology to two companies, PanCELLa and Takara Bio.
Pancella plans to use the technology alongside its own platform, aiming to develop therapeutics using genetically modified cell lines. Takara Bio, meanwhile, is seeking to utilize MilliporeSigma's CRISPR patent estate to develop vectors and other products, as well as support further CRISPR research in stem cell engineering.
MilliporeSigma owns 28 CRISPR-related patents worldwide. The company opened a new Shanghai facility back in July, the largest of its nine collaboration centers, and broke ground on a $20 million lab later that week.
Financial terms of Monday's deals were not disclosed. — Max Gelman