James Sabry's latest deal spree is taking Roche back to a field where Genentech nabbed one of its first FDA approvals: cystic fibrosis.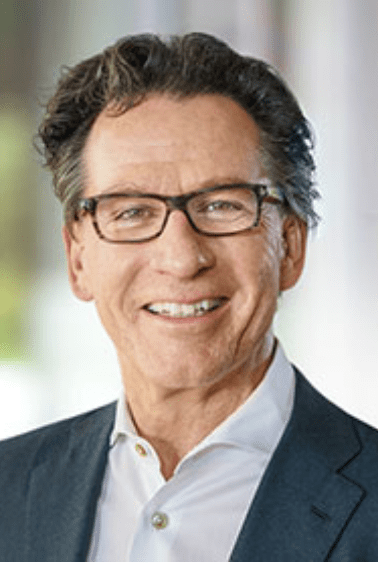 James Sabry
Turning to Enterprise Therapeutics out of Brighton, England, Roche is acquiring a portfolio of TMEM16A potentiators, which promises to treat all CF patients regardless of CFTR genotype as well as other respiratory diseases. The upfront comes in at $96.76 million (£75 million).
The deal makes Roche a late entrant to a field that Vertex has largely dominated with a quartet of drugs, capped off with the latest, Trikafta, which covers up to 90% of the CF population.
Instead of chasing CFTR proteins like Vertex, though, Enterprise has chosen to go after TMEM16A, an alternative anion channel in airway epithelial cells. By enhancing it, the biotech reckoned that its drugs can increase fluid flow into the airways, thinning the mucus and increasing its clearance — thereby restoring lung function and reducing the frequency of infections.
Importantly, TMEM16A potentiation is independent of the mutational status of CFTR. That could spell potential in other muco-obstructive disorders outside of CF, added Sabry, Roche's global head of pharma partnering.
A first-in-human study of the lead drug, an inhaled compound dubbed ETD002, has recently begun.
The treatment landscape for CF, a rare disease estimated to affect 75,000 people globally, has evolved dramatically since the FDA OK'd Genentech's Pulmozyme — an enzyme that breaks up and thin mucus.
Even with Vertex in the lead and well-positioned to explore next-gen treatments such as gene editing, though, competitors are seeing room to bring better and perhaps cheaper drugs from behind. AbbVie is another Big Pharma player in the game, first scooping up Galapagos' CF suite in a $245 million deal and later adding a new CFTR potentiator from the CF Foundation for a combo.
"TMEM16A potentiation has the potential to significantly increase the quality of life for people living with cystic fibrosis, for many of whom existing therapies are not effective," John Ford, Enterprise CEO, said in a statement.