Sean Bohen is managing his re-entry into the R&D world in style. And he's swerving straight into the fast lane.
A couple of weeks after we chatted about the end of his sabbatical following his departure from AstraZeneca as CMO and his new job as CEO of Olema Oncology, Bohen took the wraps off of an $85 million investment round that puts him in league with some of the highest profile investors in the field.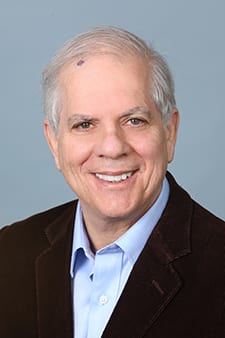 Edgar Engleman
At the front of this expanded syndicate is lead investor Vivo Capital, a Palo Alto-based investment firm led by Frank Kung with deep roots in Asia. Kung and fellow partner Edgar Engleman, the chief scientific adviser at Vivo and Stanford investigator who helped birth the whole dendritic cell field, play big roles organizing the annual CHIC conference in Shanghai, one of the most prominent healthcare conferences in China.
Vivo partner Albert Cha is taking the lead on the Olema investment.
Then comes Avoro Capital Advisors, funds and accounts managed by BlackRock, Deerfield Management Company, and OrbiMed, all major league players in their own right.
Here's the existing investors who came back in to the Series C: BVF Partners LP, Logos Capital, Janus Henderson Investors, Cormorant Asset Management, Wellington Management Company, RA Capital Management, Venrock Healthcare Capital Partners, Surveyor Capital (a Citadel company), and Foresite Capital.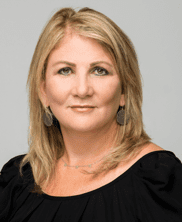 Pamela Klein
That's the group that put up $54 million for the Series B — just 2 months ago. And just a couple of weeks before Bohen showed up, Olema spotlighted a whole new executive team, hiring Pamela Klein as CMO and promoting David Myles as chief development officer. Shane Kovacs — a former RBC analyst who arrived after a pit stop at BlueRock — was named COO/CFO, Genentech vet Kinney Horn came in as CBO and John Moriarty joined as EVP, chief legal officer.
That's not all. About 3 weeks ago Olema expanded its board with the appointment of Ian Clark, the former CEO of Genentech, and Cynthia Butitta, the former CFO at Kite under Arie Belldegrun and David Chang, who reaped a $121 million windfall from the Gilead buyout.
So you have about $140 million in new money, a Phase I/II cancer drug in the clinic and a prominent new CEO at the helm with virtually an entire new team at the top.
Hmmmmm.
In this environment, with that group, the big round likely points right at a near-term IPO. If Bohen isn't carrying the S-1 in his backpack, it would appear to be in the mail.
For Bohen, the new money — plus whatever else they have in mind — gives him the cash needed to advance the clinical development of his "complete" second-gen estrogen receptor antagonist, a niche in R&D that Bohen has been working on since he focused on it for his PhD.