When Takeda unveiled its translational cell therapy engine early last year, the Japanese pharma made it clear the crew, under Novartis vet Stefan Wildt, is going all the way: clinical expertise, bioengineering chops, world-class collaborations, plus chemistry, manufacturing and control.
The final piece of the puzzle has now fallen in place, with the opening of a 24,000 square-foot cell therapy manufacturing facility at its R&D headquarters in Boston.
Designed to produce clinical-grade material from discovery through pivotal Phase IIb trials, the site will support five ongoing pacts. It includes pluripotent stem cell work with Kyoto University Nobel laureate Shinya Yamanaka, gamma delta T cell research with Adrian Hayday and his biotech, armored CAR-Ts with Koji Tamada at Noile-Immune Biotech, next-gen CARs with Memorial Sloan Kettering's Michel Sadelain, and finally CAR-NK with Katy Rezvani at MD Anderson.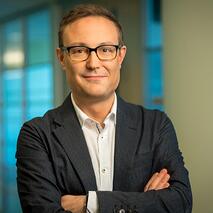 Chris Arendt
"With three oncology cell therapy programs in the clinic and two more targeted to enter the clinic in fiscal year 2021, we are working with urgency and purpose for patients," Chris Arendt, head of the oncology therapeutic area unit, said in a statement.
At the forefront are TAK-007, an allogeneic CD19-targeted CAR-NK being tested in Phase I/II for relapsed or refractory non-Hodgkin's lymphoma; TAK-940, 19(T2)28z1xx CAR-T cells featuring a next-gen signaling domain from MSK; and TAK-102, a cytokine and chemokine armored CAR-T directed at GPC3-expressing previously treated solid tumors. The latter two are in first-in-human trials.
Having a dedicated facility scales the operations up so that the team can simultaneously advance multiple programs, he added.
Before the Covid-19 pandemic sucked out all the oxygen in the room, the booming cell therapy market's demand for physical infrastructure captured considerable attention. Gilead's Kite constructed its own viral vector manufacturing center in order to leave "no stone unturned. Contract manufacturers like Catalent were snapping up space, and even Deerfield got into the game with a splashy, $1.1 billion entrance.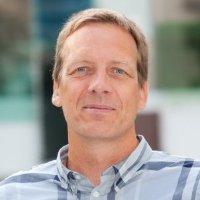 Stefan Wildt
The way he's built the team, Wildt noted, the learnings from any one program can be quickly applied to the whole portfolio.
"Insights gained in manufacturing and clinical development can be quickly shared across our global research, manufacturing and quality teams, a critical ability in our effort to deliver potentially transformative treatments to patients as fast as we can," he said in a statement.