Roche's Genentech announced on Friday that it has even more data to back Ocrevus as a multiple sclerosis treatment.
The drug hit the market three years ago, in what CEO Severin Schwan has called the most successful launch in the company's 124-year history.
This weekend, the biotech says it will bring new data to MSVirtual2020 that show Ocrevus' benefit in patients who have relapsing-remitting multiple sclerosis (RRMS), and have experienced a suboptimal response to a prior disease-modifying therapy.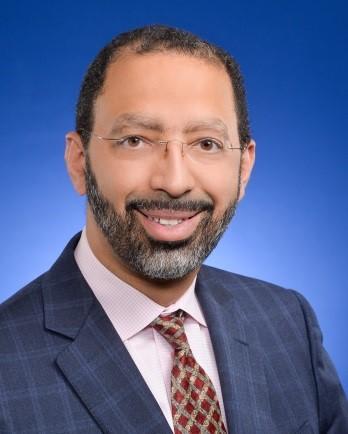 Levi Garraway
"For a wide range of people with MS who experienced a suboptimal response to prior treatment, we continue to see evidence that Ocrevus provides significant benefit in slowing disease progression," CMO and head of global product development Levi Garraway said in a statement. "New real-world Ocrevus data show high persistence and adherence to the only B-cell therapy with a twice-yearly dosing schedule, which we know can be very important to both people with MS and their physicians."
In a Phase IIIb study, 75% of RRMS patients who didn't respond well to prior treatment had no evidence of disease activity two years after switching to Ocrevus, according to the company.
Last week, Roche said it would also present new efficacy data for neuromyelitis optica spectrum disorder (NMOSD). Plus, it's initiating a Phase IV CHIMES study which will focus on the drug's efficacy in African American, Hispanic and Latinx American patients. — Nicole DeFeudis 
Galapagos and Gilead clear primary endpoints but report serious adverse events in Phase IIa study
Galapagos and Gilead reached the primary endpoint in a Phase IIa trial of their diffuse cutaneous systemic sclerosis (dcSSc) drug — but reported that two patients on the treatment experienced serious adverse events.
The proof-of-concept trial, dubbed NOVESA, enrolled 33 patients, most of whom were women around 50 years old with dcSSc. Two patients taking ziritaxestat and one on a placebo experienced the serious side effects.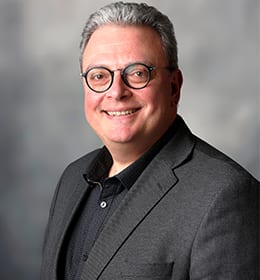 Walid Abi-Saab
"Both patients in the ziritaxestat group recovered fully and are still participating in the long-term extension trial," the companies announced. No deaths were reported.
The drug cleared the primary endpoint, measured by change from baseline in modified Rodnan Skin Score (mRSS) at week 24.
"We are excited to see that after showing promising activity in the phase 2 FLORA trial in idiopathic pulmonary fibrosis, ziritaxestat achieved statistically significant improvements in mRSS in diffuse SSc, the primary endpoint in the NOVESA study," Galapagos CMO Walid Abi-Saab said in a statement.
The company says it will continue to review the NOVESA data to determine its next steps. — Nicole DeFeudis 
Harbour BioMed scores China-focused monoclonal, bispecific deal
Harbour BioMed has scored a new China partner and $8.75 million in cash for three of its monoclonal and bispecific antibodies, lending a hand to Hualan Genetic's pivot from biosimilars to new products.
The antibody shop — which has offices in Cambridge, MA, Rotterdam, Amsterdam and Suzhou, China — is retaining the rights in the rest of the world. It will also collaborate with Hualan on clinical development and manufacturing.
While in-licensing deals have yielded Harbour's early pipeline, the transgenic mouse platforms have proven productive more recently, generating candidates in oncology and immunological diseases. Last May it announced an out-licensing agreement with an unnamed "Top-Ten, global pharmaceutical leader."
The biotech is also working with Dutch scientists and AbbVie to develop antibodies that can neutralize SARS-CoV-2, with imminent clinical entry. — Amber Tong
Broad Institute gets priority benefit in legal battle over patents
In a win for the Broad Institute, the US Patent and Trademark Office (USPTO) granted a motion it filed for priority benefit over Emmanuelle Charpentier (CVC) in a drawn-out legal battle over patents for CRISPR/Ca9 gene editing technology.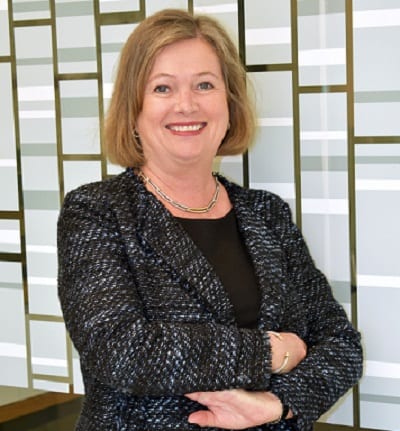 Cynthia Collins
The Broad will enter the priority phase of the interference as "senior party," while CVC will remain the "junior party" for purposes of determining which was first to invent the tech, according to Editas, which licenses the Broad's patent portfolio.
"While these proceedings are ongoing and will take time, we believe the outcome will ultimately be positive for the Broad Institute and their innovative and fundamental work on CRISPR/Cas9 gene editing," Editas president and CEO Cynthia Collins said in a statement. — Nicole DeFeudis