Pfizer is following Gilead, AbbVie, Boehringer and a string of biotech upstarts into the CD47 race, lining up its own shots at the "don't eat me" signal that is shaping up to be the big cancer checkpoint target.
And it's starting small.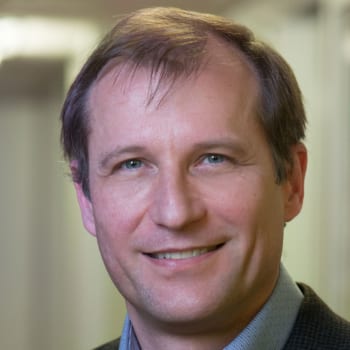 Jan Skvarka
With $25 million in initial investment, Pfizer is stacking up about 2.3 million shares in Trillium Therapeutics $TRIL for $10.88 per share — a 15% premium over its Friday close.
For Trillium, which has its roots in Canada but has branched out to Cambridge, MA, the deal allows it to retain full rights to its drugs while tapping into the expertise and resources from a pharma giant. Jeff Settleman, Pfizer's CSO for oncology R&D, is becoming one of the first members of its scientific advisory board.
The pharma giant's investment isn't tied to any right of first refusal for partnerships or buyouts, CEO Jan Skvarka said in an investor call that followed later in the afternoon. Those options remain wide open.
"These are very exciting times for both the CD47 field and Trillium Therapeutics," he declared early in the call.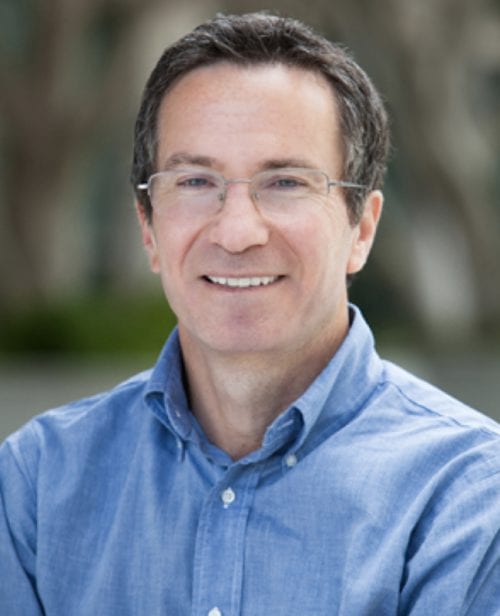 Jeff Settleman
Just days ago, AbbVie wagered $200 million in cash to license global rights to an anti-CD47 antibody from China's I-Mab, which concurrently raised a whopping $418 million from top investors on both sides of the Pacific. It in turn followed Gilead's $4.9 billion takeover of Forty Seven. The stakes have grown significantly since 2018, when Boehringer paid only $37 million to team up with Surface Oncology.
So what exactly is Pfizer buying into? Just before the call the biotech offered another slice of early human data for its two lead programs, an update on its presentation at ASCO about three months ago.
TTI-622, the SIRPa-IgG4 Fc fusion protein that (like I-Mab's candidate) promises to spare red blood cells, now has a 33% overall response rate across the 0.8 to 9 mg/kg dose levels (6/18). At the 8 mg/kg level in particular, 3 out of 6 patients experienced an objective response, translating to a stellar 50% ORR — for a heavily pretreated group with relapsed/refractory lymphoma.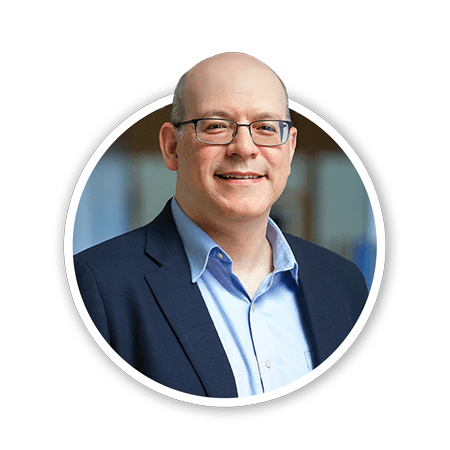 Bob Uger
Now that the safety assessment for that high dose is complete, investigators are moving on to the 12 mg/kg as the next step in their dose escalation study.
"Let me put this monotherapy activity data in context of some of our CD47 competitor data from their combination studies with rituximab," Skvarka said. "[Gilead's] magrolimab showed 36% ORR in relapsed/refractory DLBCL patients, and it was at magrolimab's full dose of 30 mg/kg in combination with Rituxan. Similarly also ALX-148 showed 55% ORR at their full dose of 50 mg/kg and also in combination with rituximab."
While the CEO was careful to note that it's not a head-to-head comparison, he saw an encouraging sign that TTI-622, with dose levels tested so far, already has "comparable" results with rivals at their highest dose in combination studies. At the same time, the results show that "not all IgG4s are created equal," as Trillium's data are turning out better than what commentators expected following Celgene's termination of a Phase I study of its own IgG4 antibody two years back.
That qualifies as the "strongest monotherapy data shown by a CD47 targeting candidate" in the eyes of Cowen analyst Boris Peaker, complete with an impressive safety profile.
"We believe that even if the higher dose of 12 mg/kg is not tolerable, the 50% ORR achieved at the 8mg/kg level is sufficient to advance this drug further," he wrote.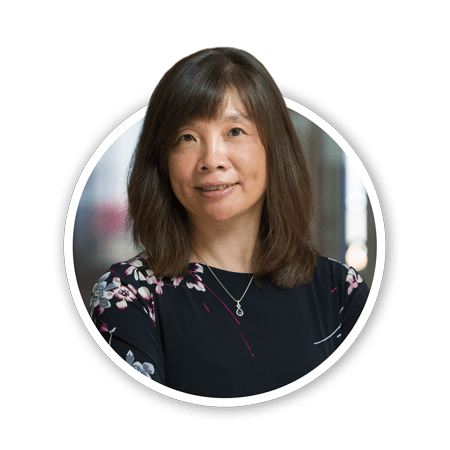 Yaping Shou
It's not necessarily that Trillium plans to compete with a single agent; CSO Bob Uger listed anti-PD-(L)1 drugs, proteasome inhibitors, Darzalex, Erbitux and Folotyn as potential pairings for different indications. But having solid monotherapy data as a foundation gives execs more confidence that their drug would do even better in combo.
On the safety side, Trillium disclosed that one patient experienced a Grade 4 adverse event, but CMO Yaping Shou explained that the classification had more to do with the investigator being extra-cautious amid Covid-19 and administering prophylactic platelet transfusion to the patient than any symptoms (there were none). That patient was switched out of the 8 mg/kg dose but remains on drug.
Execs also reported on a second program — TTI-621, a fusion protein with an IgG1 backbone. The main pitch around this drug is that it can achieve big effects with an extra-low dose. Out of 6 evaluable patients in the 1 mg/kg cohort, there was one partial response and one cutaneous T-cell lymphoma patient who saw complete clearance of skin lesions. Two were bridged to allogeneic transplantation.
Now that the 1.4 mg/kg dose has been deemed well-tolerated among patients with advanced relapse/refractory blood cancers, the next step is testing 2.0 mg/kg.
Trillium plans to continue evaluating both programs to see if one stands out — but might just push both forward if they turn out to have different applications. Eventually it plans to get into solid tumors, a space Skvarka said Pfizer is very interested in.
Before the Pfizer investment, the company had ended the second quarter with $130.8 million in cash and investments, Peaker noted, which was considered sufficient to fund it into 2022.