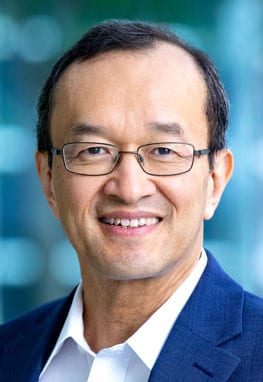 Ken Takeshita
A little more than a month after gaining their first OK for their second CAR-T, Gilead's Kite is in hot pursuit of an expanded use for their pioneering Yescarta.
The Gilead subsidiary has filed for an approval to market the CAR-T as a third-line therapy for relapsed or refractory follicular lymphoma and marginal zone lymphoma. Given the FDA's breakthrough therapy designation here, as well as Yescarta's track record, and you have an odds-on success.
The submission is based on Phase II data from their ZUMA-5 study.
"People living with indolent NHL often experience a disease that starts out slowly but becomes more aggressive over time with each subsequent relapse," said Ken Takeshita, Kite's global head of clinical development. "The efficacy observed in ZUMA-5 may provide a potentially transformative treatment option for higher-risk patients with certain types of indolent NHL."
Tiny Lixte looks to leave the OTC behind and join Nasdaq
The OTC company Lixte Biotechnology is looking to raise $11 million by uplisting to Nasdaq.
According to their SEC filing, the New Jersey-based biotech has been working on "protein phosphatase inhibitors (PTase-i), designated by us as the LB-100 series of compounds, and histone deacetylase inhibitors (HDACi), designated by us as the LB-200 series of compounds."
Lixte lists only one executive on its roster. CEO John Kovach earned a $60,000 salary last year. Kovach also owns 13.6% of the stock.