Two Bay Area upstarts with close connections are joining forces today in the hunt for cell therapy 2.0. And the deal is bonding some brash new players with one of the best connected biotech execs in San Francisco.
There's no money mentioned in the deal announcement, but both Orca Bio and Lyell Immunopharma have had no trouble raising hundreds of millions of dollars in the past year or so.
This is a match made in biotech heaven with plans to take on some devilish killers. Orca brings its T cell purification platform to the table, while Lyell has deep ranks of experts in T cell biology. Together, they think they can make curative strides in solid tumors, ranging beyond the first victories over blood cancer.
Lyell executive chairman Rick Klausner has good reason to know what his odds are here. He invested in Orca and sits on their board, part of a large network of oncology alliances and relationships the former NCI chief has assembled since launching his company with more than $600 million from an array of investors and Big Pharma partner GSK, which put in hundreds of millions.
The GSK deal underscores Klausner's array of contacts. He and GSK R&D chief Hal Barron worked on Juno's board together, overseeing what at the time was a leading CAR-T effort.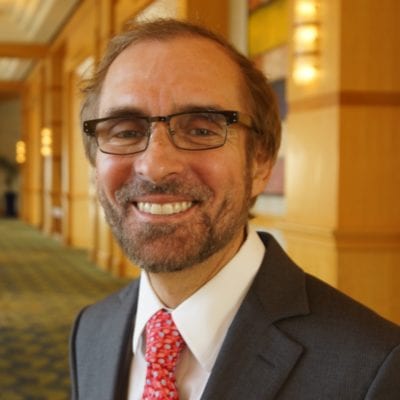 Nick Restifo
Another one of those connections is with Irv Weissman, the legendary cancer scientist at Stanford who initially assembled the tech Orca is using in a startup called SyStemix back in the '90s, which sought to use purified cells to reboot patients' blood generation system. A group of Stanford grads including CEO and founder Ivan Dimov launched the company and recently brought its total raise to some $300 million.
Nick Restifo, the EVP of research for Lyell Immunopharma and a longtime NCI vet, had this to say:
This collaboration with Orca Bio provides the potential to more efficiently define starting cell preparations, which I believe could lead to more effective T cell therapies.
Orca, meanwhile, is betting on a manufacturing platform for pure stem and immune cells to create "adoptive T cell therapies that can reach patients with unprecedented speed."