The Covid-19 pandemic hit Gilead hard in the second quarter, but the pharma company expects that to change for the better thanks to remdesivir.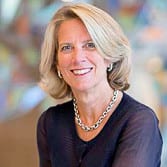 Johanna Mercier
After announcing a 10 percent drop in sales in a quarterly earnings call with investors Thursday afternoon, Gilead revised its 2020 revenue projections upward, forecasting as much as $2.8 billion more in year-end yield. Huge demand for remdesivir is the biggest reason, as CCO Johanna Mercier hopes to meet the global need by October, according to a Wall Street Journal report.
Gilead received emergency FDA approval for remdesivir to treat Covid-19 back in May, with the company donating treatments to the US government for distribution. The pharma started selling the drug this month, charging $3,120 per course in the US and $2,340 in the EU.
The department of Health and Human Services makes up for almost all of Gilead's remdesivir sales, as HHS secretary Alex Azar announced a purchase of 500,000 courses of the drug on June 29. This accounts for all July production and 90 percent of production in each of August and September.
SVB Leerink's Geoffrey Porges cited this HHS contract as a reason for optimism, expecting Gilead to rebound later this year.
Due to remdesivir's complicated manufacturing process, Gilead has struggled to keep up with early demand for the drug. The pandemic has also affected supply chains around the world, and Gilead has not gone untouched in this regard.
During the earnings call, Gilead said it expects to sell about one million to 1.5 million remdesivir treatments in the second half of 2020. With these sales potentially offsetting second-quarter losses, Gilead projects revenue to fall between the $23.3 billion and $25 billion range, up from $21.8-22.2 billion.
The Wall Street Journal also cited an analyst from Credit Suisse who noted that Gilead is indicating full remdesivir sales to be around $3 billion and $4.5 billion.
Overall, Gilead posted a $3.34 billion loss in the second quarter, largely driven by expenses related to their $4.9 billion acquisition of Forty Seven back in March. Because Covid-19 also affected how and when patients decided to seek routine health care, sales for Gilead's Biktarvy and Descovy were also down for the quarter.
Japan purchases 120 million doses of Pfizer/BioNTech vaccine candidate
The Covid-19 vaccine candidate being developed by Pfizer and BioNTech has found a new buyer — Japan.
The two companies announced Friday morning that the Japanese government has agreed to acquire 120 million doses of their mRNA vaccine, which would cover almost 95 percent of the country's population. Financial terms of the deal were not disclosed but are contingent on the timing of delivery and volume of doses.
The deal is also subject to the candidate's regulatory approval. As requested by Japan, deliveries of the vaccine will start in the first half of 2021.
Pfizer is working with BioNTech on four vaccine programs, two of which have received Fast Track designation from the FDA. Earlier this week, the companies announced the start of enrollment for a Phase II/III study for the candidate BNT162b2, putting them on track for regulatory review as early as October.
That's not the candidate most analysts expected to provide the foundation for Pfizer's vaccine program, as BNT162b1 appeared more exciting when preliminary data dropped on July 1. But BNT162b2 demonstrated a better tolerability profile in Phase I/II, which ended up being the deciding factor along with T cell response.
For a look at all Endpoints News coronavirus stories, check out our special news channel.
Social image: Daniel O'Day, Bloomberg via Getty