Steve Davis
Acadia Pharma's primary strategy over the last few years has been to get its controversial Parkinson's drug approved for other diseases, including depression and schizophrenia. Now, for the first time in 2 years, the company is adding a new chemical to its pipeline.
Acadia has agreed to a milestone-heavy deal with Vanderbilt University on a program to allosterically target a receptor called muscarinic M1, a potential path toward treating certain central nervous system disorders, including Alzheimer's and schizophrenia. The deal will pay Vanderbilt $10 million, with $515 million in potential milestones.
"While the study of muscarinic modulators has been an area of high interest in the treatment of CNS disorders, it has proved difficult to separate efficacy from unwanted effects," Acadia CEO Steve Davis said in a statement. Vanderbilt's "approach represents a compelling opportunity for ACADIA to advance new potential therapies."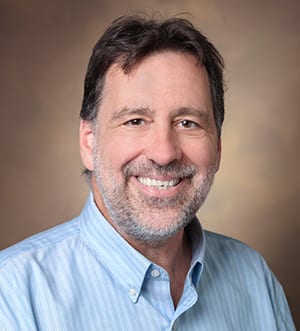 Jeffrey Conn
The licensing deal centers around the work of professor Craig Lindsley and Vanderbilt's Warren Center for Neuroscience Drug Discovery director Jeffrey Conn, who from 2006 to 2019 received annual NIH grants to study chemicals that activate the muscarinic receptor as potential anti-psychotics.
In 2011, the pair co-authored a paper in Bioorganic & Medicinal Chemistry Letters describing the discovery and lead optimization of ML169. The chemical modulates the M1 receptor, better penetrates the brain than other similar chemicals and could be used in Alzheimer's or schizophrenia. Since then, they've published similar studies on several different molecules, noting their potential efficacy in the two disorders.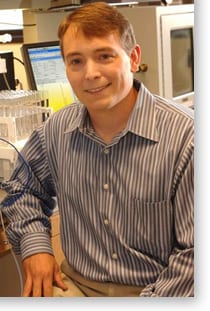 Craig Lindsley
Acadia said they have already started a Phase I trial — which, based on conflict-of-interest disclosures appears to date back to at least 2018 — but they have not disclosed which indication the trial is in.
For Acadia, the deal comes several months after it finally got a breakthrough in its effort to expand the indication for the Parkinson's drug Nuplazid, filing for an sNDA in dementia-related psychosis after a Phase III trial showed enough efficacy to be halted early.
The company is also testing Trofinetide, which they licensed from Neuren Pharmaceuticals in 2018, in a Phase III trial for girls with Rett Syndrome.