For the last half-decade, in a facility just south of South San Francisco, the spinoff of a small Stanford spinout has been quietly gunning for Pfizer and the world's most lucrative vaccine market. Now, they say they're ready (almost).
SutroVax announced a $110 million Series D financing that will help take the company and its rival to Pfizer's blockbuster pneumococcal vaccine Prevnar 13 into the clinic, although not until 2021. Having slowly amassed a long-list of A-list investors since their J&J-backed 2013 launch, the biotech added RA Capital Management and Janus Henderson Investors this round, to go along with all their institutional backers.
Prevnar 13, first approved in 2011, has become a $6 billion-per-year vaccine and taken on increased relevance since the start of the pandemic, potentially helping guard against the pneumonia Covid-19 can induce.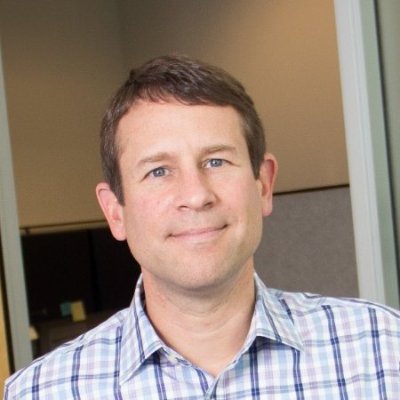 Grant Pickering
"Given how massive the pneumococcal market, it's hard to imagine anything being as attractive from a revenue perspective," SutroVax founder and CEO Grant Pickering told Endpoints News. "We certainly feel like we made the right first choice, but the good news is we think there are some other applications we think will also be very important."
The technology at the base of the company is the platform of Merck-partnered cancer biotech Sutro Biopharma, although the latest funding round means SutroVax has raised more cash – nearly $300 million – in 7 years than its parent has in 17 years. Sutro had figured out a way to design and manufacture proteins without using living cells, as biologists have for decades. They used to it build antibody-drug conjugates and recently brought multiple into the clinic. They realized, though, that it could also be important for building vaccines, a field whose potential had long been limited by how precisely you could design a protein.
"It provided an opportunity to take advantage of this platform that had already been quote-un-quote 'industrialized,'"  Pickering said. "They had already scaled it up."
Early on, they set out on pneumococcal vaccines. It had three distinct advantages: The market was huge; because it involved not only building a protein but tying that protein to a sugar, it was a poor target for other new vaccine technologies, such as mRNA; and researchers had long wanted to add new strains of bacteria to the vaccine but have been limited by conventional approaches.
Pfizer's pneumococcal vaccine is a conjugate – a blend of prophylactics against different strains – that guards against 13 of the 30 pneumococcal bacteria strains that cause disease in humans, Pickering said. But its success against those strains have opened a window for the other 17 to propagate and cause infection. They now account for the majority of cases of pneumonia.
Pfizer and other companies are actively trying to add new strains to the mix.  Pickering, though, said those companies have struggled because conjugate vaccines rely on a form of diphtheria toxin to activate the immune system. The more bacteria you tried to guard against, the more diphtheria you need and, paradoxically, that diphtheria begins to basically compete for immune cells and prevents the body from building antibodies to the bacteria.
"It's robbing the memory cells from being able to be there for the [bacteria proteins]," Pickering said.  "It's called carrier suppression."
Pickering said SutroVax's platform enables them to design proteins in unique way to avoid this problem. They grow E. Coli and then essentially suck out the cellular machinery from them. Separated from the bacteria, that machinery can then be fed with non-native amino acids and induced to build proteins an E.Coli never could. SutroVax designs these proteins in such a way that the vaccine requires less diphtheria and in preclinical studies, they said, it guarded against 24 strains without lowering the overall immune response.
They'll have a high bar to clear, though. Pfizer just hit its mark in a late-stage trial of its own successor vaccine, guarding against 19 different strains out of a goal of 20. Merck is also in Phase III on a vaccine against 15 strains.
Pickering said their timelines have yet to be affected by Covid-19, although they have instituted shift work in their lab.