As Bristol-Myers Squibb wrapped its $74 billion acquisition of Celgene last November, investors began a 16-month countdown to March 2021 ? the deadline for the pharma giant to gain approval on three of its new pipeline favorites in order for the $9 contingent value rights to materialize.
Another one of them is now firmly on track to hit the goal early.
The FDA has accepted Bristol-Myers? BLA for liso-cel, the CD19-directed CAR-T originally developed by Juno, and granted a priority review that brings the PDUFA date up to August 17, 2020.
You may remember the drug as JCAR017, the follow-up drug at the center of Juno?s comeback following some lethal neurotoxicity issues with its first-gen JCAR015. Along with Juno?s BCMA CAR-T program and the infringement lawsuit against Kite Pharma, it?s also part of what intrigued Celgene enough to gobble up the whole operation with $9 billion two years ago.
Bristol-Myers has since taken over and presented an upbeat assessment of a 268-patient pivotal trial for relapsed/refractory large B-cell lymphoma. Investigators tracked a 73% response rate and 53% complete response rate among patients who have undergone at least 2 prior lines of treatment.
?Recall, there was some debate in the marketplace whether this drug would get Priority Review given it would be the third CAR-T on the market if approved,? Mizuho analyst Salim Syed noted.
The news marks the ?best case outcome,? he added, given that the milestone deadline for liso-cel is Dec 31, 2020.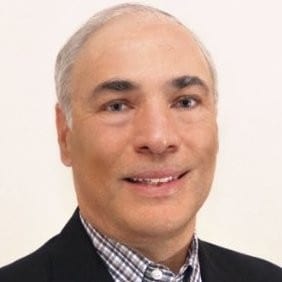 Stanley Frankel
?There remains a critical need for additional therapies in large B-cell lymphoma, particularly for relapsed or refractory patients,? Stanley Frankel, Bristol Myers? SVP of cellular therapy development, said in a statement.
Gilead?s pioneering CAR-T Yescarta was approved in the exact same indication in October 2017 based on similar data from a smaller trial. Bristol-Myers? hope is that a lower rate of cytokine release syndrome ? just 2% in TRANSCEND NHL 001 ? can convince physicians and payers to choose their therapy, even as new evidence suggests CRS risks can be mitigated by early use of steroids.
?There is a potential these patients can be treated on an outpatient basis,? Samit Hirawat, the chief medical officer, previously told Endpoints News.
The commercial prospect remains a whole other question, as investors question whether Yescarta sales have plateaued at roughly $120 million per quarter.
The other two catalysts that former Celgene shareholders need to redeem their CVR ? now listed on the NYSE as $BMYRT ? will be the approvals of multiple sclerosis drug ozanimod and bb2121, the bluebird-partnered BCMA CAR-T. Once spurned, ozanimod now has a PDUFA date of March 25. Meanwhile, the bb2121 submission may not happen until later this year; it has the latest deadline out of the triple crown, set at the end of Q1 2021.
Social image credit: AP