The South San Francisco-based CRISPR upstart that set out to develop diagnostics under co-founder Jennifer Doudna's guidance is back with $45 million in funding — and new ambitions in therapeutics.
Mammoth Biosciences is also putting its tech to the test amid heightened vigilance surrounding the novel coronavirus emerging out of Wuhan, China. The goal is to prototype a rapid molecular test that can be used at point of care.
In fact, a widespread outbreak like this — in which diagnostics are available but either too slow or inaccessible to the masses — was precisely why the world needs new molecular testing methods, CEO Trevor Martin told Endpoints News.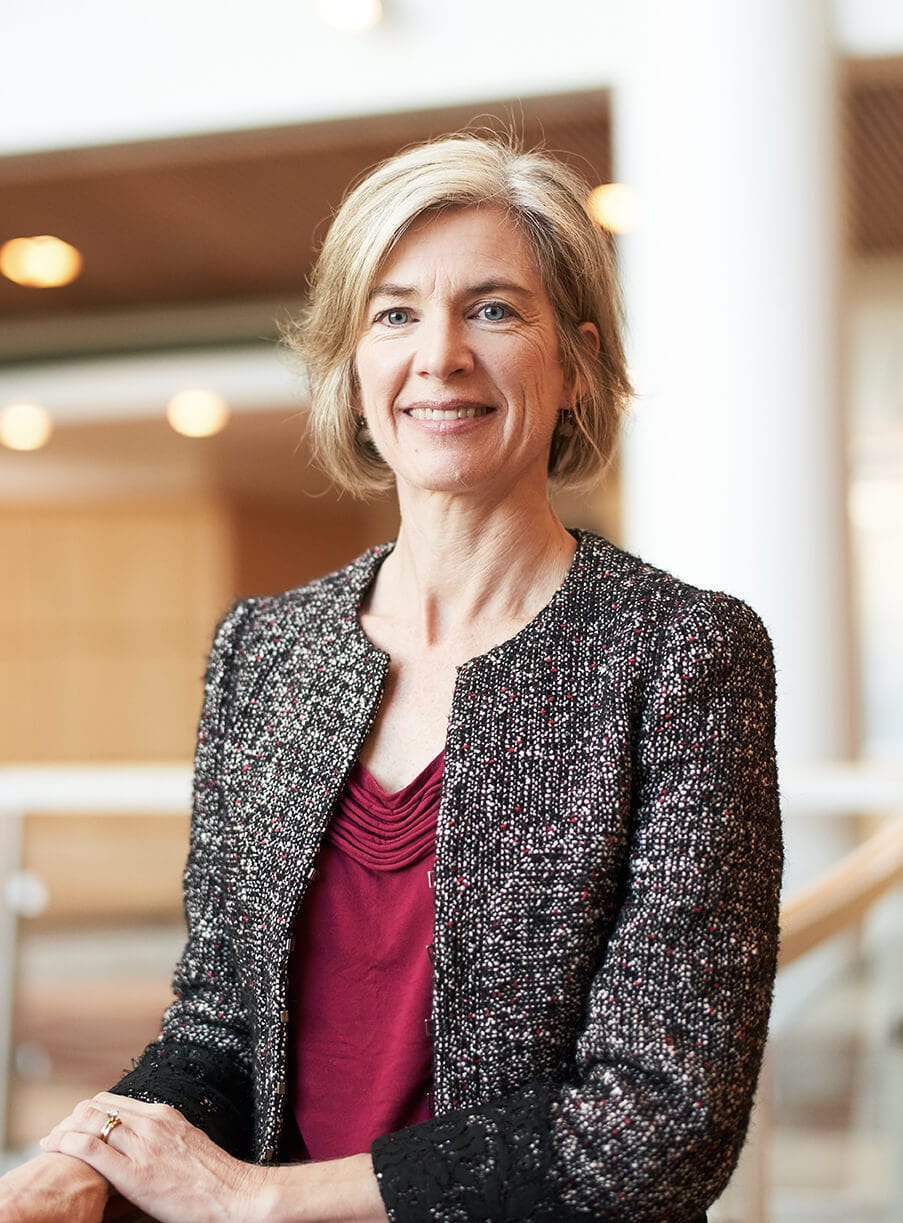 Jennifer Doudna
Diagnostics has become the latest frontier for the versatile gene editing tool, with Feng Zhang and his collaborators unveiling Sherlock Biosciences on similar premises less than a year ago.
Since launching with a star-studded board and a high-profile syndicate in the summer of 2018, Mammoth has made "fundamental strides" in basic CRISPR biochemistry, revealing much more about new proteins that can be used to alter genes.
In particular, he pointed to Cas14, a family of proteins that enables targeting free of the protospacer adjacent motif, or PAM, sequences that limit the usage of certain other Cas families.
"These are the smallest CRISPR proteins that have ever been discovered," he said. "Whereas Cas9 is 1,200 plus amino acids, these Cas14 proteins can be a third or less the size. And there's a huge application for moving from ex vivo to in vivo therapies."
As with their work in diagnostics (where he's broadly indicated interest in infectious diseases), Martin is staying tight-lipped about the precise therapeutic areas they will be working on.
But he is eager to showcase the team that will be working on them: Peter Nell, a co-founder of Casebia, has joined as chief business officer; Ted Tisch, formerly of Synthego, is now COO at Mammoth; Jeff Huber, the Grail co-founder who chipped into the launch round, has been appointed to the board.
Lloyd Minor, dean of the Stanford University School of Medicine, has also joined the advisory board.
As the company grows, Martin says it intends to focus on its strength in discovering and characterizing new CRISPR proteins while leaving the development work to partners, most likely handing things off after proof of concept or Phase I.
The strategy can be seen in a deal with Horizon Discovery to deploy Mammoth's tools in CHO cell line editing.
Decheng Capital led the round, which featured Verily as well as Mayfield, NFX, and Brook Byers.