In the latest boost for China?s flourishing antibody R&D scene, Merck-partnered Akesobio has bagged $150 million in Series D cash to push a slate of drugs targeting cancer, autoimmune disorders and even hyperlipidemia.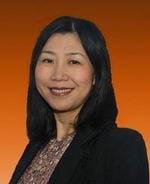 Michelle Xia
Akesobio?s lead drugs hit some well-established targets like PD-1, CTLA-4, IL12 and IL23. But its suite of in-house technologies ? including the ?Tetrabody? bispecific platform ? sets it apart, according to the biotech.
In 2015 Merck inked a $200 million pact to ally with Akesobio on a checkpoint drug for an undisclosed target, obtaining worldwide rights to develop and commercialize the drug, currently in Phase I.
Sino Biopharm led the round alongside Loyal Valley Capital, dishing out another investment into rising stars in the industry after the storied drugmaker signed up to be the cornerstone investor in Ascentage?s Hong Kong IPO.
?Following our subsidiary Chia Tai?Tianqing?s collaboration agreement with Akesobio in June, this is once again a deep collaboration with Akesobio,? said Xin Xie of Sino Biopharm. ?It also marks the first time Sino Biopharm has participated in pre-IPO financing for domestic innovative biomedical ventures as a lead investor.?
The deal with CTTQ sets up a joint venture to commercialize AK105, Akesobio?s PD-1 drug. Since then, the biotech has secured INDs from the FDA for a bispecific therapy targeting PD-1 and VEGF as well as another compound blocking IL12/IL23 p40.
The current round attracted a range of backers from top VC firms to prestigious family funds, noted CEO Michelle Xia. OrbiMed, AIHC Capital, Shenzhen Capital Group, Lake Bleu Healthcare Fund, CCB Capital, Apricot Capital, Triwise and BOCOM International chipped in.
A US returnee who held stints at PDL BioPharma and Bayer in the Bay Area, Xia founded the Akesobio after running the Pfizer-Crown Asian Cancer Research Center for CRO Crown Bioscience.