The CEO of Tmunity believes that if you want to build a different kind of cell therapy company, you need a different kind of investor syndicate to back your play.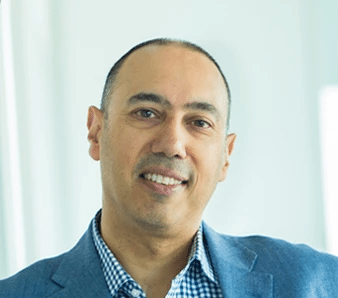 Usman ?Oz? Azam Tmunity
So Usman ?Oz? Azam is particularly jazzed that the Silicon Valley gurus at Andreessen Horowitz elected to lead the latest round at the Philadelphia-based biotech, adding $75 million today to a total raise that now tallies up to $231 million.
The venture group rarely steps in on biotech rounds, but their focus on the crossroads of technology and healthcare suits Azam and his crew ? about 50 strong now ? to a T cell. And they?ll help form a biotech that has plans to develop expertise in AI and real world evidence, using new tech to create a new kind of therapy, which can endure, but also do it at scale.
Beth Seidenberg, who jumped into the early Tmunity syndicate when she was still at Kleiner Perkins, is back with money from her new fund, Westlake Village BioPartners. The rest of the syndicate includes Gilead Sciences, which now owns Kite, The University of Pennsylvania, Be The Match BioTherapies and BrightEdge Venture Fund, the philanthropic impact fund of the American Cancer Society.
That?s not your typical biotech venture group. Azam wouldn?t have it any other way.
Much of their money is being sunk into manufacturing, which is being built up in a once abandoned cell therapy facility. Tmunity is in search of their version of cell therapy 2.0, now one of the hottest sectors of oncology R&D, looking to create the next generation company that can succeed where Novartis and Kite left off with their pioneering ? though limited ? models of CAR-T.
Azam played a big role in that first wave, helming the Novartis CAR-T operation up until the pharma giant decided to retool the whole thing and strip away its standalone status. But now he?s got different goals in mind, allied with other pioneers like Carl June at the University of Pennsylvania ? who helped invent CAR-Ts ? as well as the Parker Institute, which exemplifies the push to create new armored cell therapies that are built to last in the exhausting fight against cancer cells.
?One of the big areas of focus is how do we radically reduce the cost of these therapies,? Azam tells me. That means, among many other things, creating a more technologically proficient, paperless manufacturing system, advancing CRISPR gene editing and ?really improving on viral vector methodology.?
?We were never going to be another CD19 or BCMA company,? adds the CEO. ?We believe that for the next generation of T cell products to work, not by a single antigen like CD19, you need to have cells that overcome resistance better.?
So they?re the first company to use a CRISPR-based product in humans, one of 3 programs now in Phase I, with a lineup of preclinical programs coming up from behind. They?ve ramped up a basket study to test one of their programs in multiple types of cancer. There are plans to pursue allogeneic ? off the shelf ? approaches as well. And they?re staying closely focused on cell signaling ? attacking and really sticking to targets ? the use of multiple warheads and penetrating the stroma barrier that guards the tumor microenvironment, one key to making this tech relevant to solid tumors.
The next year will be critically important as they start producing their first batches of human data. Their goals are clearly laid out. Now we have to see if they can deliver on the promise, and the sizable investment going in.
Social image: Usman ?Oz? Azam, via Novartis on Youtube