Eyeing an expedited FDA approval, TG Therapeutics unveiled data from a Phase II PI3K? trial. They say it shows effectiveness against follicular lymphoma without the severe adverse effects that have plagued PI3K? treatments to date.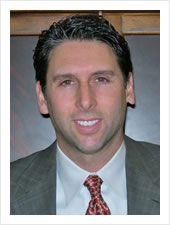 Michael Weiss
TG reported that it met the goal of having 40-50% of the 118 follicular lymphoma patients treated with umbralisib respond to the drug. The single-agent study was specifically designed to model the studies that brought accelerated FDA approval for other PI3K? drugs, TG CEO Michael Weiss said in a conference call yesterday.
The results sent TG?s stock up 18% Monday.
?At 40-50% we have a drug that is active and will provide benefit to patients,? Weiss said.
Those numbers compare well or similarly with results from similar Phase II trials behind three approved PI3K? inhibitors, Verastem?s struggling Copiktra, Gilead?s Zydelig, and Bayer?s Aliqopa. Weiss, though, argued that the safety profile is the most important question in the PI3K market and will likely be his company?s biggest advantage.
?We?re talking about chronic patients,? Weiss said. ??You need to be able to treat them for a long period of time. It?s not all about hitting them with some very aggressive therapy. In fact, I think the more mild therapy is the advantage in this area.?
TG said the therapy was ?well tolerated,? but the exact rate and severity of adverse effects won?t be known until TG unveils the data next year.
As in the previous studies TG modeled, the patients were relapsed, refractory and had already taken at least an anti-CD20 monoclonal antibody and an alkylating agent.
The search for an effective and safer P13K inhibitor has excited and repeatedly stymied big developers, with weak efficacy failing to justify the drug?s adverse effects.
Zydelig has been approved since 2014 and Copiktra and Aliqopa followed in subsequent years, but both have come with significant side effects, including ?embryo-fetal toxicity, autoimmune toxicities and potentially life-threatening infections
Last year, Roche and Novartis each dumped or passed off a PI3K? drug citing safety concerns and in August, Novartis sold another PI3K? inhibitor for a modest $20 million. Seeing a limited market, in 2016, Genentech sold its inhibitor for $5 million upfront and Infinity sold the drug that became Copiktra for $0 upfront, while AbbVie and AstraZeneca pulled out of the market.
Weiss said TG would speak with the FDA as soon as possible about their approval options.